Homepage
>
26 inch Folding Bike
- Model #: SW-2606-1

The fold-down take anywhere full size bike from i-Ped® is perfect for people who live in apartments, condos, dorm rooms and other places where space is at a premium!
This ingenious bike has a quality steel frame that folds down to 35" x 11" x 31" so you can easily transport it in your vehicle's trunk.
You can store it in a closet too! Features 6-speed Shimano gear component, Vancom 26" tires, aluminum wheels, chrome spokes, hand controlled front and rear brakes, hand bell ringer, steel fenders and rear luggage rack, safety reflectors and kick stand.





5/5/2013 - PV - PHILADELPHIA, PA
Received the bike in good condition, put it together on my own, and the final test was that I road it around my neighborhood. It is great. I am happy witth the size of the wheels (not too small like the others I've seen 20" wheels) and the price isn't high (like the others I've seen $399). I live in an apartment and did not want to carry it up and down the stairs. So I keep it folded in the back of my jeep without a problem. I am truly happy with everything about this bike.
---





5/8/2012 - KM - West Babylon, NY
We purchased 2 of these bikes recently & just got them today! They are awesome!! We packaged as to avoid damage. Very sturdy! Much nicer in person. I was amazed at the quality of this bike. Exactly what we were looking for at a great price! I Highly Recommend these bikes to anyone!!
---





4/22/2012 - RG - Reynoldsburg, OH
Love this bike. I throw it in the back seat or trunk of my car or in the minivan. I added LED lites for nitetime use. My only neg on it is I wish they had an optional coaster brake. I really dont use the gears...I just pick one and leave it. I had just bought another traditional bike, and sold it before I even knocked the nubs off its tires. Recommend this to anyone.
---





4/15/2012 - KEV - Wayne, NJ
I looked on line for a similar bike at a cheaper price. All I found were costlier bikes and they were ugly!
After purchasing this bike, I couldn't believe that it looks and is better than in the picture. I read the reviews before buying. Someone complained about the seat. Personally, I think the seat is good not great but good. The costlier bikes looked like they had similar seats.
And the extras on here like the bike rack over the rear wheel and the fenders make the bike look sharp. I could have done without the bell but whatever!
I live in an apartment where there isn't any room for a full size bike. Currently, I have this in my living room because that this bike doesn't take up any room when it is folded. If my closets weren't so full with other stuff, it could easily fit in my closet!
---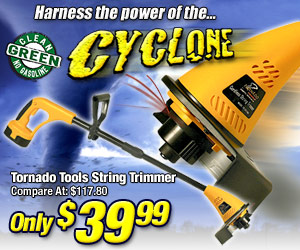 Write a Review
You might also be interested in...