Homepage
>
6lbs. Canada Green Grass Seed
- Model #: 6LBS

Amazing "Canada Green"™ grass was scientifically formulated and backed by extensive research to give you lush green grass in as little as 5 days!
Say "goodbye" to burnt-out lawns plagued by bare spots, brown patches and yellow streaks!
It starts growing in just five days and stays green all year long in virtually any climate - from 40 below zero to high summer heat up to 120 degrees fahrenheit. Plus, withstands heavy traffic, is tolerant of shady areas and adaptable to a wide range of soil types from light/sandy to heavy/clay. Quickly carpets up to 1000 sq. ft. (per 2lb. bag) 6lbs. included.





6/6/2012 - DCM - Mitchell, SD
I have tried several top brands and then tried "Canada Green" My first bag worked so well I bought a second 6lb bag and this grass seed is the best. It started growing within 4 days and it is strong and health and looks good. I highly recommend this grass seed for any type of yard with bare spots large or small or for the whole yards. GREAT product.
---





5/9/2012 - JAS - Bridgeport, CT
This is the best seed ,my backyard look beaustifull!!!!!!!!!!!
---





5/2/2012 - JRR - MEMPHIS, TN
Greatest thing since sliced bread !!!! My neighbors think i have a green thumb ..... but its just the seeds. BEST DEAL EVER !!!!! No complaints here ..... Thanks again Heartland !!!
---





4/29/2012 - DH - Temple, TX
Canada Green realy works. I scattered some in bald patches in my yard and they green grass came up with in a week or two. Great stuff
---





1/16/2012 - TLS - Grant, MI
Thought I would give this product a try, since the "bulk" stuff available at other stores just did not make it. In fact, the "good" stuff did not make it, either. Too shady on this side of the house.
This seed came out in about nine days and looked great--strong right from the start. I mowed it just once this fall and now it is covered with snow. Around Christmas it looked like the real deal (we are having a very mild winter so far in Michigan) and we are very pleased with this product.
---





10/24/2011 - RN - sTURGENFALLS, ON
---





10/15/2011 - CJ - salem, OR
This grass seed came up rapidly to reveal a beautiful lush green lawn. I would spread it a bit more heavier than the directions tell you to do. I mowed it for the first time yesterday with no problems, still lush and beautiful. I am on my second bag to overseed the areas that didnot get enough of the seed. I have every belief that the fill in will germinate just as well with the same perfect resuts. I gave the seed no special treatment, just gently watered the seed daily until the grass was 3 inches in height.
---





9/2/2011 - EM - Reno, NV
Can't say enough about this grass, the real test will come this winter but today I love it. Planted it on our side yard, used it all up and we wanted to do the other side so I just went and got Scots Gold because I didn't feel like waiting for an order to come and I had not at that point seen the results. What a mistake, wow, no comparision. The Canada Green is greener, prettier and fuller. When we do the side of the house I will use nothing other the CG it is by far the best grass we have ever planted and over the years (52) we have not seen anything as good as this.

---





3/15/2011 - WK - Millington, NJ
Worked well when pre mixed with soil and fertilizer. Grew well and stayed alive through drought summer
---





3/5/2011 - GJC - Winter Springs, FL
My wife and I put some top soil in the area we wanted to revive, spread the seeds and in less than a week the grass was of a luxurious green. It worked well. We are buying more since we have a large property (1+ acre). I am getting some for my brother too.
---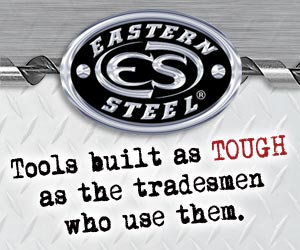 Write a Review
You might also be interested in...