Homepage
>
Napoline™ Roman Rock™ Design Genuine Leather Jacket
- Model #: GFEUCTXL

Save big on this genuine leather Napoline Roman Rock designer bomber jacket!
Rare savings on a Napoline Leather Outfitters top quality jacket that's soft, warm & always in style!
Here's your once-in-a-lifetime chance to pick up an extremely well-tailored bomber-style jacket for an unheard of price. It's crafted from genuine patch leather & is fully lined for comfort. Features two large front snap pockets for securely carrying your cell phone, car keys or sunglasses. Also has front zipper closure & snap closures at the wrists to keep the breeze out. XL 46-48.





11/30/2012 - RM - LAWRENCE, KS
This is a fantastic leather jacket! Everything I've been looking for and more. I went to a few stores in town and the cheapest I could find was $100+ Thank you, Heartland America!
---





3/21/2012 - GK - Kearny, NJ
WOW all these reviews on this GREAT jacket i bought alot of items on HEARTLAND and everything i recived i was inpressed keep up the great job over there
---





10/27/2011 - JLA - CARSON, CA
great product unbelievable price worth the wait.
---





11/14/2010 - HCK - Corryton, TN
Nice jacket and the price is right.
---





11/12/2010 - MM - Aurora, IL
Love my jacket. Fit is good and looks great!!
---





11/4/2010 - P D - Santa Barbara, CA
I was skeptical, but the price was to good to pass up. It arrived tightly wrapped and out of the wrapper it came and I put it on right away. What luck perfect fit, and totally comfortable. I drive a Taxi-Cab at night and the valleys can get chilly, but the lining isn't bulky. This is truly a California winter jacket. I think I'll get one for my son for Christmas. the price is right with a five star surprise. I got very lucky with this buy!
---





10/19/2010 - CSB - GRIFFITHSVILLE, WV
MY HUSBAND LOVES HIS JACKET, BOUGHT IT JUST TO RIDE HIS TRI-GLIDE
---





4/28/2010 - PT - Clarksburg, WV
great jacket for the price real comfortable nice and warm and looks good.
---





3/27/2010 - JGB - Hurlock, MD
This is a great price on this jacket! The reason "Patch Leather" is so inexpensive is because it's scrap pieces sewn together. Yes, it's genuine leather, and yes it offers the same warmth and durability as leather because it IS leather! It's just a lot of little pieces sewn together. These pieces were too small to be of any use and were thrown away until someone got the idea to sew the pieces together and make use of them. Pre ticketed at $199.95?? PLEASE...Don't insult my intelligence! Only a fool would pay that for patch leather! A good quality NON patch leather jacket can be purchased under $100.00
---





3/9/2010 - MGP - Whitingham, VT
EXCELLENT!!! 6 star rating, I couldn't be happier... I've owned a few leather jackets during my lifetime averaging $200 or more, therefore, I was very skeptical when ordering this one, however, once received, I was totally impressed. I'm considering purchasing another for my son, this is a great deal that cannot be beat, Keep Up The Great Work Heartland America!
---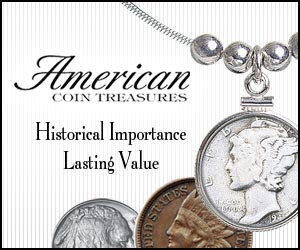 Write a Review
You might also be interested in...