Homepage
>
1000W Factory Gas Generator
- Model #: 1E45F

The next energy crisis could strike at any time! Will you be ready?
Price breakthrough! This 1000W (850W continuous) generator is priced less than competing models!
When the power goes out or you're camping miles away from the nearest outlet, this generator delivers the juice you need. The 2HP air cooled two-stroke engine and brushless generator deliver the power you need to run lights, power tools, electric appliances and more. Features a 120V AC outlet with circuit breaker, 12V DC outlet, DC trickle charger for charging your car battery(cables included) and up to eight hours of run time per tank of gas at half load. Also has a hushed design for reduced noise. 15" x 13" x 14". Outdoor use only (see manual). PUBLIC NOTICE: Natural disasters and power problems strike with little or no notice. So plan ahead and don't get caught in the dark this year. Our limited allocations of generators will sell out quickly, so reserve yours today to avoid disappointment!
Not available in CA.





11/14/2011 - PLD - Middlefield, CT
Bought this after hurricane Irene. Just got caught in a suprise snow storm in which we lost power for 6 days. This generator may be small but it has power. It ran for 6 days non stop right out of the box. I ran a light, a refrigerator, a freezer a small space heater, cell charger tv and satalite dish off this. It work great. I did shut the freezer at night to power the heater but that was no problem. It used about three quarters a tank of fuel every 3 hours so I did have to go out and refuel several times a day but I was running it at full load most of the time. You do have to mix the gas but that was easy. It was harder to find gas. Has a smaller gas tank about a half gallon. So it takes about 3 gallons to run for 24 hours. Not bad when you look at what all that spoiled food would have cost. You won't regret buying this generator. It is also tiny and easy to store.
---





11/12/2011 - DWS - Denver, CO
Yes, 5 stars.
It does exactly what you would expect.

Look at the picture, the gas lever needs to go to the LEFT for choke and start.
(picture shows right = full throttle)

Starts fast and easy, runs smoothly.

Do not use for sensitive electronics. But for lights, fans, electric motors (refrigerators) it's great.

My refrig uses approx. 750 watts, so this one will put out 800 watts for a long duration, 1000 watts for short term peaks.

For portable usage on power tools, it's also perfect.

Also, 40 to 1 gas/oil ratio. It's better to run a little extra oil than not enough. As all 2-stroke engines, it smokes until warm for about 5 minutes. So, 4 oz oil to just a little LESS than 1 gal of gas, 90 octane or higher.

I see someone asked about extension cables. 16 gauge is safe, but 14 or 12 gauge has less resistance, lets more current through, less waste.


---





7/30/2010 - KEM - Pearisburg, VA
Looks great.Very nice price.Hope it runs as good as it looke.
---





7/24/2010 - RR - Charlotte, NC
This unit dose what it said it would do. First start took three pulls and it ran and preformed well. Over all a good buy.
---





7/10/2010 - MARK - Vero Beach, FL
This may be a small generator, but, it meets or exceeds my expectations. I figured this was going to be one of those obnoxiously loud generators.....NOT!! This is a very quiet generator, which was a pleasant surprise, most of the small generators are loud, and are cold blooded with hard starting engines. Not so with this little gem, very easy to start, at most 2 pulls on the cord and you are cooking with gas....or electric as the case may be. I will and have recommended this generator to my friends, being an amateur radio operator, and helping with emergency communications should the need arise this addition to my go kit will definitely come in handy, and you can't beat the price. Well done Heartland America!
---





11/24/2009 - MK - Bois de Lance, Haiti, HA
I recently took 1K genset to Haiti mission trip, 38.4 lbs dry wt. made it easy to fly with. Ran 5 nights on 5 gls gas powering fans and medical devices. Will buy more for future trips to Guyana and Navaho Nation with my church.
---





10/4/2009 - RD - mexia, TX
this is a great lil generator.used it on camping trips the size is great for my trailer that i pull behind my motorcycle.it had all the power that i needed for home and camping.couldnt of made a better choice great bang for the buck
---





9/22/2009 - RKS - Montrose, CO
Slick little unit, fired up on first pull! Very compact size too. You can't find one cheaper anywhere, and believe me, I looked! Thanks.
---





6/9/2009 - JLT - Alexandria, LA
This is a two-stroke engine so gas and oil have to be mixed in ratio. Mine burns a little oil until warmed up so ventilation is important. The unit seems reliable enough and runs fans, lights, etc. after it has warmed up a few minutes. A fair amount of noise like any generator. It is portable but not by little old ladies -- it weighs about 25 lb loaded with fuel. I bought it to use for my detached garage when the power goes out. Seems well worth what I paid for it. I bought a device called Kill A Watt that will helps determine power consumption of plug-in appliances, which is very helpful.
---





5/21/2009 - SEM - MOLINE, IL
I BOUGHT THE SMALL 1000 WATT GENERATOR FOR USE AS A BACKUP FOR THE 2800 WATT GENERATOR I BOUGHT FROM HEARTLAND . THIS IS SOME OF THE BEST EQUIPMENT I EVER BOUGHT ! THEY START 1 ST PULL EVERYTIME !
---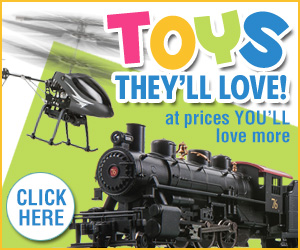 Write a Review
You might also be interested in...