Solve your storage problems for good - and with style! Perfect for tools, collectibles, hobby items and more!
Total storage convenience combined with a look that you won't be embarrassed or ashamed of. That's what you get with these chests. In the Green Mountain™ tradition, they feature the finest materials and superior craftsmanship for a lifetime of use.
Includes: A) 4-Drawer Oak Top Cabinet - This cabinet features a solid wood and composite construction with light oak finish. It has 3 drawers, top drawer with diamond shaped mirror for added luxury, gold-tone hardware & key locking latch. Felt lined drawers include three 7"x17-1/4"x1-1/4", 7"x17-1/4"x2-1/4". Top area is 9-1/4" x 18-3/4" x 3-1/2". Overall size 20"x10-1/2"x13-1/2". B) 4-Drawer Oak Base Cabinet - Also quality crafted from solid wood & composite with a light oak finish, this base cabinet has four drawers, gold-tone hardware, key locking latch plus a felt-lined top for items you want to keep out in the open or to protect it when storing a chest on top. Felt-lined drawer sizes: two 7-3/4" x 9" x 1-1/2", 7-3/4"x19-1/4"x1-1/2" and 7-3/4" x19-1/4"x2". Overall size 21-1/4"x11-1/4"x9-1/2". C) Rolling 6-Drawer Cabinet - This handy cabinet is the perfect base for the other two chests. It provides ample storage plus the convenience of being able to move it from place to place. Features solid wood and composite design with light oak finish, four heavy duty casters (two locking) and gold-tone hardware. Felt-lined top is 21-3/4" x 13" drawer sizes 19"x8-1/2"x1", two 19"x8-1/2"x2-3/4", 19"x8-1/2" x 5-1/2", two 9"x8-1/2"x5". Overall size 22-5/8" x 13-1/2" x 28-1/2".





12/15/2012 - JL - BARTOW, FL
I have looked at this set for more than 3 years wanting to see it up close, finally have it and soooo glad I did. I have rock, minerals and lapidary cuttings I have made that I wnted in something that would fit ito a smaller area and be easily moved where I can work on making jewelry. I a very happy with the thin drawers that will fit the minigemstone plastic containers to have them in one area. The other two sets that ca fit into the top of each other are also very nice. If I added anything to this set, the option for a good rolling base to fit the top two pieces onto would make it into a wonderful working area. I am having one built for that. Each piece has felt protection and three sided working area where my beads and other small jewelry connection pieces will be easy to see as well.
---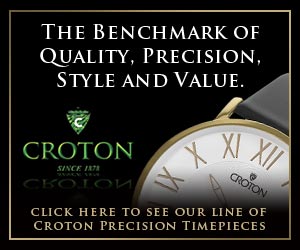 Write a Review
You might also be interested in...