One of the most powerful generators we've ever sold - delivers peak power of 3300 watts now at less than $300 - while limited quantities last!
When you need serious, reliable power, this 3300W generator delivers all you need - and then some!
When the power goes out or you're camping miles away from the nearest outlet, this generator delivers all the power you need to run lights, power tools, electric appliances & more. Features an overhead valve air-cooled four-stroke engine that pumps out 3300W peak (2800W continuous) of portable power, two 120V AC outlets, 12V DC outlet, DC trickle charger for charging your car battery, circuit breakers on all outlets, automatic voltage regulator, voltmeter & 4.1 gallon fuel tank for up to 16 hours of runtime at 1/2 load. Also has a hushed design for reduced noise, oil alert light & more. EPA certified. 23" x 17" x 17-1/2". Outdoor use only (see manual). PUBLIC NOTICE: Natural disasters and power problems strike with little or no notice. So plan ahead and don't get caught in the dark this year. Our limited allocations of generators will sell out quickly, so reserve yours today to avoid disappointment!
Not available in CA.





9/30/2011 - MS - Albany, NY
Awesome generator! Starts on the first pull, runs quietly & efficiently for hours on a fill-up. Used it when Hurricane Irene blew through here & we lost power for what seemed like forever. It ran everything I plugged into it without hesitation. I would highly recommend this unit to anyone. It's worth every penny. Lots of bang for your bucks here folks. Thanks Heartland!
---





9/27/2011 - TLS - Roanoke Rapids, NC
just got mine hope I don't need it but if I do I will be ready!
---





9/13/2011 - TB - South Amboy, NJ
Starts good, good on gas, plenty of AC to keep you going on a power outage and use in a RV (Air cond, lights, small TV and fridge). I have used it a few times as listed and it worked great.
---





9/6/2011 - VC - Englewood, NJ
Purchased the Generator a few months prior to hurricane Irene, lost power for 4 days, generator proved to be worth every dollar spent, was able to power a freezer, refridgerator, sump pump, and lamp with the only limitations being fuel. Generator ran flawlessly for the whole time allow ing my family to keep key appliacies functioning during the power outage. Highly recommend this device.
---





9/3/2011 - JK - St. George, UT
This generator is everything advertised It started on the first pull. although I bought it for emergency power outages, i plugged a 25 foot cord into it and attached a skill saw to the cord. It worked great.. I would recommend it to anyone either for auxiliary power or to have in case of commercial power outages.
---





6/21/2010 - TB - Amboy, NJ
I was able to run 2 RV Air Cond, small TV, rv battery charger and a light without any problems. Starts Quick.
---





5/9/2010 - GM - Waldwick, NJ
I love it!
---





1/29/2010 - M. O - Sarah, MS
Great generator. Cranks every time. Just finished using mine during an ice storm. Ran all my lights, computer, tv's, and refrigerator. Really great to have this generator out in the country where power goes off regularly.
---





9/14/2009 - BW - Bronx, NY
---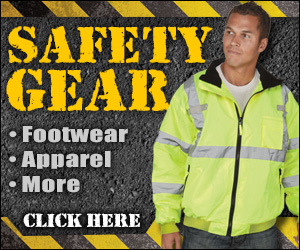 Write a Review
You might also be interested in...