The next generation in LED light bulbs - 88 LEDs cast light in all directions for maximum light dispersion!
Ultra LED light bulb delivers the light of a 60W bulb, yet sips only 4.4W of power - pays for itself time & again!
Traditional LED light bulbs have all the LEDs on the top of the bulb so they cast light in only one direction. This bulb has 88 LEDs that are located around the bulb, so it casts light in all directions. Also has 340 lumen output, 35,000+ hours of life, mercury free design, instant on convenience and low operating temperature of less than 100 degrees. Set of 4 cool white lights. For Lighting Facts click or rollover label above.





2/25/2012 - DP - Roswell, NM
These are great! I am so pleased I finally found an LED light bulb that actually put out enough light to use in my home! The price was fair and the quick shipping was a plus. If you are looking to replace the CFL'S, this is a great choice!
---





10/14/2011 - JDS - Chula Vista, CA
I have tried many other LED replacement bulbs that other stores have to offer, but have ended up taking them back because they just weren't bright enough. This one is by far the brightest 60W LED replacement that I have tried, providing a cool white light that's easy on the eyes. Perfect for reading and much better than the yellowish-white provided by most CFL & incandescents out there.
I only ordered a pair of these to try out initially, but I will be ordering many more in the near future as I can afford them (I just ordered another set right now). Yes, they are expensive, but well worth it if you think about it. Since I replaced many of the CFL bulbs in my house with LED's about a year ago, my electric bill has been cut in half. For those of you that still have incandescent light bulbs installed, the savings will be even more! These LED bulbs have a lifespan of about 35,000 hours so you should never have to replace them, EVER! In the long run they will pay for themselves 10 fold.
I would recommend installing this type in your lamps, closet lights, garge door opener, porch light, ceiling fans, etc. Pretty much anywhere a standard light bulb would be installed. If you can only afford to do a couple a a time, start with the lights that get the most use.
Note: The light is a bright white similar in color to that of the HID headlights in modern luxury vehicles. If you would prefer the yellowish-white (soft white) model, they are also available here in a 4 pack & on overstock.com with similar pricing.

---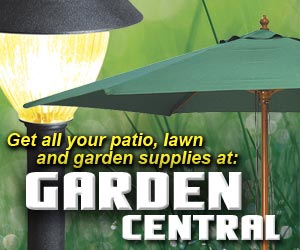 Write a Review
You might also be interested in...