Homepage
>
600W Garage/Shop Blower/Vac
- Model #: W50063

Dirt and debris are no match for this handheld blower/vac. It blasts air at 75 MPH!
There's almost no end to the uses for this quality electric blower/ vac.
Use it to quickly clean off your garage floor, remove dirt from sidewalks and driveways, dry your car, blow leaves out of landscaping and more. The 600W motor operates at 16,000 RPM max to produce air flow of an impressive 75+ MPH. Also features vacuum bag, large handle with lockable trigger and durable design. 9.2" x 7.1" x 3". AC powered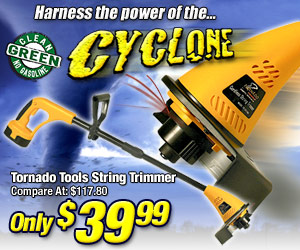 Write a Review
You might also be interested in...