Put an end to loud annoying TV commercials!
Now there's an easy way to stop blaring commercials & variations in channel volumes!
Turn it up, turn it down, turn it up, turn it down. If watching TV makes you feel like you're riding an elevator, you need the Audiovox TV Volume Regulator. Just plug it into your TV & set the desired volume level. It automatically lowers commercial volumes, amplifies low sound levels & maintains a constant volume. Connects to your TV, VCR, satellite receiver, DVD or other device with similar inputs. Measures just 4" x 3" x 1-1/4". 1-year limited warranty.





10/31/2011 - JMK - Conifer, CO
YES YES YES #1 It works #2 super easy to install. I already posted a notice on my FaceBook page. We don't need no regulations from Washington DC to regulate the volume. Thank you AudioVox. I only wish they would ADVERTISE this fab product.
---





8/6/2011 - PC - San Gabriel, CA
It works! I was skeptical at first, but it not only prevents commercials from auto-jacking the volume, when channel surfing it keeps all the channels at the same setting! Sound level is still controlled from the remote and it absolutely stays at the chosen level regardless of channel switching or commercials. This is a very welcome device for all audio applications! 10 stars!
---





5/28/2010 - SGT - Lakeway, TX
We ordered, we like. It does work. Now, you can leave TV on, hear the show, and not get 'blown out', so that you have to mute the commercials.
---





5/22/2010 - ARM - Green Cove Springs, FL
I love it! It works great! I have tinnitus and I have to have the TV up loud in order to drown out the noises in my ears and understand what ppl are saying. I have a home theater sound system. When a commercial or music or explosions come on, I was blasted out of my seat. No more! A great product!
---





11/23/2009 - JZ - Mooresville, NC
A consumer device that actually works as advertised! No more reaching for the remote for those loud annoying commercials...........................thanks!!
---





8/31/2009 - JSW - Glendora, CA
Five stars all the way! This is a beautiful product. Commercials are sometimes very loud. One minute you are watching a quiet scene in a movie and then when it cuts to a commercial, you are blasted out of your seat. Don't wear out your mute button on your remote, get one of these babies! This think works like a charm. It equalizes all the sounds so that whispers are clear and then the following blasting bombs won't shake out your teeth. You just plug it in and you are done. It's easy to use, needs to maintenance or adjustment. The only thing that happens occasionally, is that when the electricity goes off, sometimes the unit needs to be "reset" by turning it off and on again. But otherwise, I've had no trouble with it for the last 3 years I've owned it.

Some new TV's now come with this technology installed, but older TV's still do not. If you hate blasting commercials, I would highly recommend this regulator!
---





2/25/2009 - JOHN - bristol, VA
a home recorded dvd disc that typically plays at a low volume during conversation was annoying.Now the voices and music are at the same volume level.Being able to hear a whisper without raising the volume makes this unit worthwhile.
---





11/7/2008 - PJD - Waterloo, IA
It does exactly what it says it will. We have satellite tv and the sound is constantly going up or down. Not any longer. It is great.
---





10/12/2008 - PAUL - Pinehurst, NC
It is an absolute pleasure to write a review for a product that works as advertised. This product is great! No more blaring commercials! It really levels out the sound. For movies where sound is an integral part of special effects, like "The Mummy", or "Close Encounters of the Third Kind", I would recommend putting the unit on "Bypass", so you get the full sound effect the director intended. 5STARS!
And, quick ship by Heartland America!
---





8/20/2008 - BUCK - MUNCIE, IN
When I saw this. We have Commercial blair and the price I will get one for my tv. I didn't know these existed? COOL!
---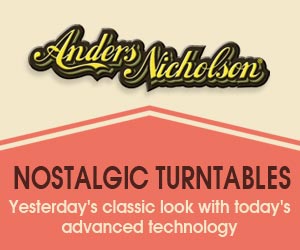 Write a Review
You might also be interested in...