Homepage
>
Body Power Inversion Table
- Model #: IT8020

You'll flip over the benefits of this Body Power gravity inversion system!
Rediscover the feeling of a healthy back!
If you suffer from lower back pain, tension or the effects of spinal compression, here's some good news. This Body Power inversion system helps optimize lumbar traction and allows the back muscles that support the vertebrae to relax. And when your back relaxes, so does the rest of you! Features 3-position bench that inverts to multiple angles, high density foam cushioning, adjustable design to accommodate heights up to 6'8", durable metal frame and padded ankle supports for comfort. Folds flat for storage. 250 lb max weight capacity.





2/25/2012 - JAH - Hyde Park, UT
I bought an inversion table from Heartland but I do not see the one I bought in your catalog anymore, but I think these things are great. They fix the back problems etc. Have a child with scoliosis and the chiropractor said to get one especially for that. I have had my back out at times and spent so much for a chiropractor and this works wonders. Love these!
---





11/20/2011 - LWP - Bahamas, BH
Broke my back as a Bear Cub in Montana, eons ago. Age 62, it has finally given me a mobility issue and serious LIMP. Two sessions on my new Inversion Table and I am nearly pain free. Will be walking upright very soon. An Excellent product...READ AND OBEY ALL INSTRUCTIONS WITH THIS DEVICE.....

Captain Lance W. Pratt
Master Mariner
---





7/17/2011 - LAH - Glen Burnie, MD
Having had crippling back issues for over 35 yrs and over 200 trips to chiropractors and physical therapists I can tell you that this thing works! Takes a little to get used too hanging upside down but results are quicker than the back to life machine or massages. I usually take a hot shower to loosen up the muscles then invert for about 4 minutes. Does start to hurt the ankles after a while. My friend told me this is the only way she can get relief after several unsuccessful back operations. I weigh 215 and it is very sturdy.
---





6/13/2010 - KOS - Charlotte, NC
This has provided more relief to my back than even the chiropractor could. It's amazing how good your back will feel when you've taken 100% of the pressure off it for a few minutes. Don't worry about flipping back upright - you just bend your knees and you're upright in a few seconds.
---





2/4/2010 - RRM - Cynthiana, KY
I have had lower back pain for years. I've tried physical therapy etc but nothing worked. I ordered this inversion table and used it for about 10 minutes the first day and could already notice a difference. By the second day I was nearly pain free. I would highly recommend this table for its sturdiness, easily adjusts to your height, and is simple to assemble. I wish I hadn't waited so long to purchase one of these.
---





11/19/2009 - FDS - concord, CA
Very good unit....I have a bad back, and most times I have instant relief. Takes a little time to get used to the upside down thing...limit yourself to 30 seconds at first, be prepared to be dizzy...soon you can go for 10 minutes with very little dizzyness.
---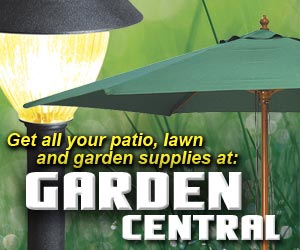 Write a Review
You might also be interested in...