Enjoy 450 watts of your favorite tunes as you fly along on land or water!
This Boss Rebel waterproof sound system is as awesome as the great outdoors and as rugged as the terrain it's built to handle.
It attaches easily to the handlebars of your motorcycle, ATV, jetski or snowmobile so you can rock out while you ride. And with 450 watts of power, you can easily hear it over the roar of the engine. Fully marinized design features waterproof poly cone woofer, soft dome diaphragm, high performance tweeter, internal amplifier, and 3.5mm input jack for use with your MP3/iPod* player. Comes with heavy duty zip ties and Velcro® straps for easy mounting. 27.7"W x 7.8"H x 10.8"L. 1-year limited warranty.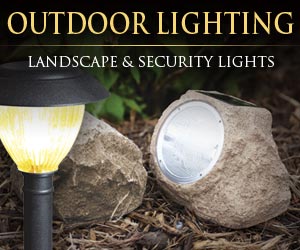 Write a Review
You might also be interested in...