Safely pack heat when behind the wheel with a Peace Keeper concealed carry car seat holster!
An absolute must for anyone who carries a concealed weapon this carry car seat holster keeps your piece securely by your side and ready for action.
It attaches in seconds to your car seat and adjusts to hold your pistol on your right or left. Features fully-adjustable heavy duty nylon strap and quick release buckle. Size Med/Large. State or local laws may limit or prohibit the purchase, carrying or use of this item. Check your local laws before purchasing. Always use safe and sensible gun storage practices when children are in the car.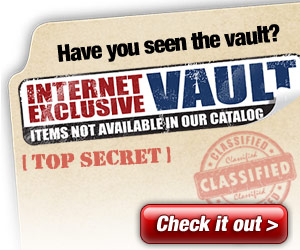 Write a Review
You might also be interested in...