Homepage
>
Certified Factory Reconditioned Oreck Hepa Air Purifier
- Model #: RAIRH

Save nearly $120 off retail on a certified factory reconditioned Oreck HEPA air purifier!
Oreck rids the air of unwanted pollutants and helps your family breathe easier!
You expect more from a genuine Oreck, and this air purifier delivers! The effective filtration system removes 99.97% of airborne particles down to 0.3 microns including pet dander, dust, pollen, smoke, bacteria, mold spores, pollens and more. And for added effectiveness, it has an on-board ionizer. This potent technology splits water molecules into charged ions that spread throughout the room to surround airborne particles, replicating the way nature cleans the environment. Also has three fan speeds, backlit LED display, one/two/three hour time settings and convenient 6' power cord. Recommended for rooms up to 12' x 15' with an 8' ceiling. Comes with remote that lets you control fan speed, timer, ionizer and power. 19-1/4" x 14" x 6". 1-year limited warranty. Certified factory reconditioned by Oreck to meet original quality standards. May have slight cosmetic blemishes.





5/2/2012 - JRR - MEMPHIS, TN
Well ..... all i can say is WOW!! I saw this item on QVC and said it in the catalog & i would give it a shot. Man am i glad i did !!! My home is a smoke free / pet free home with little dust ..... but this purifier definitely still works for me as well. The home is a lot fresher, my son allergies are more clearer & i have way fewer headaches than before so this must be doing its job. I'm gonna buy 1 more for the other side of the house. Well worth the price. And for replacement filters - they still available at Oreck website. :)
---





4/15/2012 - SRA - Huntsville, TX
After suffering with unbearable adult onset allergies and possible asthma, accompanied by all night hacking and coughing and constant drainage, I read the reviews and decided I'd try this. After only 4 days, the difference is amazing. Slept all night the FIRST night. First time since Dec 2008. I hope this isn't all in my mind, but so far, so good and what a value. I have invested hundreds in Sharper Image, Honeywell and other filters. This beats them all.
---





3/28/2012 - DC - Alexandria, VA
This Oreck works rings around other Hepa filter systems. We have (3) three GE systems. Our area has terrible allery problems that are now lasting the entire year. From the moment I plugged this Oreck in, it started blowing out the most wonderful smelling air. If you put it on the strongest setting, you get max results. This Oreck is pulling pollen out of the air that our other 3 units are missing. This is a GREAT value!
---





2/1/2012 - DH - Earth City, MO
Just got this two days ago and it is the best air purifier I have ever bought! My congestion is gone after only two days. I love it. You won't be sorry for this buy!
---





12/30/2011 - WJB - Maywood, IL
This is a very nice machine. I have always believed in air purifiers. But the cost to buy a machine was just too high. I am coughing less and enjoy the fresher air in my room. This product would have received a five star but you have to search for the filters. Heartland does not sell the filters. Sell the filters and I will change the rating to a five star.
---





3/6/2010 - BJS - houston, TX
this is an awesome air purifier!! we've had it less than a week and can tell the difference in the way we feel already--less sneezing,congestion,clearer-in-the-head,off antihistimines!! (and for the record, we're not the nutty type)
---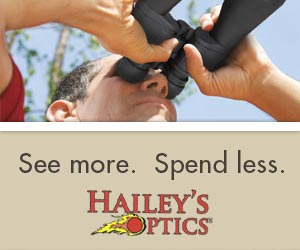 Write a Review
You might also be interested in...