The ClockCam is designed for users who want to discreetly monitor their visitors, strangers, babysitters, and business activities.
It includes a wireless receiver and a wireless camera hidden in a functional wall clock.
Easy to install and hassle free without running long video cable. Simply mount the clock at a desired location, connect the power of the clock-camera to the receiver, and then connect the receiver to a monitor for live view, or connect to a recorder for recording. It is a perfect security product for homes and small businesses. Check all Federal, state and local laws before ordering and using. 14.3" diameter. 1-year limited warranty.
Sorry, expedited shipping is not available.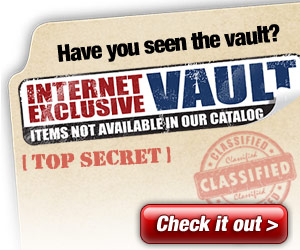 Write a Review
You might also be interested in...