Homepage
>
Coggs Antarctic Boots
- Model #: CT1798

Crafted to withstand the world's most extreme weather, these Antarctic boots keep you warm and dry even if you live outside the Arctic circle!
Slip on these Coggs 12" Antarctic boots and step out into the nastiest winter weather with complete confidence!
You've never had a pair of winter boots that perform like this. They're masterfully crafted through and through for years of use and feature a full grain leather upper and 400 grams of super-thin compression-resistant microfiber insulation that traps and holds body heat better than any foam, felt or pile. Also features a cushioned and perforated insole, slip-resistant rubber outsole, padded tongue and removable footbed. Waterproof. Mens medium width size 11.





3/11/2011 - DA - north andover, MA
these boots are lightweight and extremly warm and comfortable. The only problem I had was the description states that the boots are water proof! They are only water proof up to the leather uppers. I had water leak through the bottom area of the tounge but even though my feet got a little wet, they still remained toasty warm and comfortable!! I still would recommend these boots!!
---





1/10/2011 - RL - Simsbury, CT
Overall, good boot for the money. NEG: they will need to be oiled - first time in snow the leather was soaked with water. Feet stayed dry though. Laces are cheap junk. Craftsmanship is ok. POS: Roomy inside for your feet. Lightweight, warm, easy on and off for such tall boots. Good traction and they don't hold much snow in the treads - self cleaning. They are not be worth the "compare at" price, but the Heartland price is a value. Just buy some new laces, mink oil and maybe some memory foam insoles and you are set!
---





12/20/2010 - VKM - BLANCA, CO
I bought these boots for my husband for the cold snowy Colorado winters - he LOVES them.

These are well made boots with a tall shaft which is great for deep snow. The tongue is sealed so there is no way for snow to get inside. He re-water proofed them with an extra coat of vaseline so the stitching is also well oiled.

They are not overly heavy, clunky boots - perfect for work or duties around the ranch.

If they had them in smaller men's sizes like 5-6, I'd buy a pair for myself!
---





2/14/2010 - CMR - BUFFALO, NY
I WORK OUTSIDE IN CONSTRUCTION.I HAVE OWNED MANY PAIRS OF BOOTS BUT NONE HAVE KEPT MY FEET AS WARM AS THESE!THE FACT THAT THEY ARE ALSO LIGHTWEIGHT MAKES THEM AN EVEN GREATER JOY TO WEAR. KEEP YOUR "THINSULATE" GARBAGE,THESE BOOTS ARE THE BOMB IF YOU WANT TO KEEP YOUR FEET WARM AND DRY THROUGH THE WINTER.
---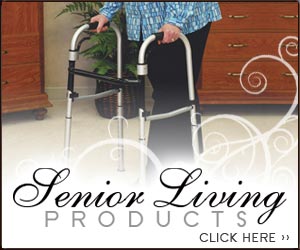 Write a Review