Small on size, big on heat! This oil-filled radiator kicks out twice the heat of ordinary models and is just $29.99!
This ultra-compact heater has 500W of output and five fins for maximum heat distribution.
Ideal for chasing away chills in basement rooms, dorm rooms and more! Now you don't have to sacrifice loads of floor space to enjoy the benefits of a space heater. This unit features a permanently sealed design, special diathermic oil and an automatic thermostat control to keep your room at the perfect temperature. Also has heavy-gauge metal construction for durability and carrying handle. 5" x 13" x 17.5"H. 3-year limited warranty.





3/29/2012 - BL - Beaver Creek area, AZ
This little wonder oil heater has kept up the temperature in a small room all winter long! It uses so little in electricity that we could not determine a definite difference in the monthly electric bills from its operation, and it does not take up much space and is well designed. It seemed that the first one sent was damaged during the shipping process. Heartland America was very kind solving the problem and sent a replacement in no time. For months, this little wonder heater keeps working uninterruptedly. I have recommended it to friends and plan on buying a second one for another room. BL
---





12/13/2011 - PW - Lithonia, GA
Excellent heater for size and wattage. I LOVE that it heats up a room for only 500 watts. This is not instant heat, but once this radiator gets hot - it's on!
---





11/30/2011 - JBR - Saint Petersburg, FL
I bought this for my 2 year olds room. My previous heater had a fan that failed, but the heating element was still on so it nearly caught fire. This unit doesn't use a fan so there is never that worry.

Oil heaters take a few moments to heat up, so don't expect instant heat. But I found it to be quite effective at heating the colder rooms in the house. It is easily moveable and does a good job. The only issue I have with it is that the on/off button doesn't stay illuminated when the unit is on. Once the desired temp has been reached, the light goes out. Not a big deal, but when I leave for work in the morning i sometimes leave the unit on all day.

I would recommend this unit to others, I am going to buy a second one today.
---





11/23/2011 - SMJ - Columbus, OH
I love how it uses 500 W of electric, it's for about one room or small space. I wouldn't recommend for a large space. Once it gets heated up, it takes the chill out of the room. I love Optimus heaters I have 3 different heaters from Optimus.
---





3/3/2011 - VKM - SoCo, CO
Not a bad little heater. Mine arrived yesterday. It has a 500 watt max heat and once it is warmed up, then you can set the thermostat lower. Good for a VERY SMALL room like a bathroom, but is more of a space heater than a room heater. Takes the chill off. Would also be great in a basement or crawl space next to pipes to keep them from freezing. This is NOT a 1500+ watter, so don't expect it to heat a room much bigger than maybe 10x10. Does throw off heat though and will keep you toasty by your side
---





2/24/2011 - EA - Reno, NV
Was pleasantly surpised. Heated bathrooms and did not trip circuit breakers as earlier electric heaters had done.
---





1/12/2011 - BR - Boston, MA
Don't let the size fool you; it does a great job of heating a room.
---





2/14/2010 - DJD - clearwater, FL
VERY GOOD BUILD QUALITY,AND VERY CHEEP TO RUN,VERY GOOD HEAT FOR ITS SIZE.
---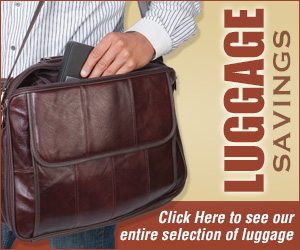 Write a Review
You might also be interested in...