Grow fresh, organic tomatoes, lettuce, herbs and more at home with this Upside-Down Garden!
Here's a fun, unique way to grow mouth-watering veggies indoors or out.
This upside down garden has a clever self-contained system that holds 2 or more tomato vines so they grow downward - no more staking plants or having tomatoes rot on the ground! It allows plants to grow larger so they bear more produce and reduces problems with slugs and other pests too. Top planter can be used to grow herbs, lettuce, flowers and more. High quality PVC design assembles easily. 12" x 42"H x 12".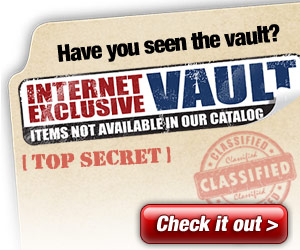 Write a Review
You might also be interested in...