Homepage
>
Diecast 1958 Harley/Ford F150 Set
- Model #: 32173

One of America's top-selling replica collectibles at a price you've never seen!
In 1903, Henry Ford, William Harley and Arthur Davidson had revolutionary visions that would forever change transportation.
This classic precision diecast set pays tribute to Ford's legendary toughness and Harley-Davidson innovation. The 1:24 scale 2010 Ford F-150 features custom graphics, opening doors and working tailgate. 1:18 scale 1958 Duo Glide motorcycle features amazing detail and poseable wheel. Both have rubber tires and authentic Ford & Harley-Davidson logos. 1-year limited warranty.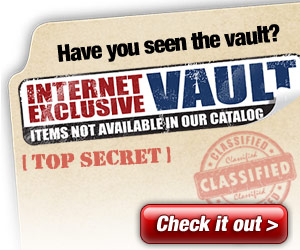 Write a Review
You might also be interested in...