Homepage
>
Eton S350DL Radio
- Model #: S350DL-R

Listen to world events as they unfold with this new and improved Grundig AM/FM shortwave radio!
This Eton by Grundig S350DL radio blends the look of a classic military field radio with the latest radio technology!
It features AM/FM and shortwave reception including 13 international broadcast bands, highly sensitive and selective analog tuner circuitry with AM/SW frequency lock, main tuning knob with fine-tuning control, large full range speaker, LCD display with digital frequency readout, 12/24 hour clock with alarm and variable RF gain control. Also features telescopic antenna, power failure back up and more. AC adapter included or 4 'D' or 4 'AA' batteries (not included). 12-1/2" x 7" x 3-1/2". Color may vary. 1-year limited warranty. Factory serviced to meet original quality standards. May have slight cosmetic blemishes.





6/3/2009 - AE - Virginia Beach, VA
This is the radio that beginners should get started in shortwave radio in place of a analog portable radio which I have started shortwave radio listening back in the 80s. I recommend this radio with a good long wire antenna indoors and also outdoors. Please follow the instructions for to connect the antennas to the radio. The radio has great AM reception for those news DXer's and also would pick up low power AM stations in the lower and upper parts of the band. FM reception is excellent too during solar maximum you will be able to hear E skip from this receiver and Tropo DX. I have owned this radio for over 4 years and have 3 of them now around the apartment.
---





4/23/2009 - E T - Davis, CA
A good radio at a great price. This radio has very good reception and a built in clock radio too. I bought one for all of the kids as we do get power outages frequently and they got to school late. It does not have 'pre sets' so you do have to tune the dial, but I like the sensitivity of manual tuning and 'DX'-ing late at night. The sound quality is good too. The radio also has power saver features with a selectable timer to turn the radio off should you snooze. This exact same radio is sold in a large national chain for twice the price !
Oh, and I got great customer service too. You can't go wrong at this price. I use this radio every day and the batteries can really last a long time. A power adaptor is included as well. I now own 6 of these radios. You should have this radio for emergency use as it also includes Shortwave in addition to the FM and AM bands.
---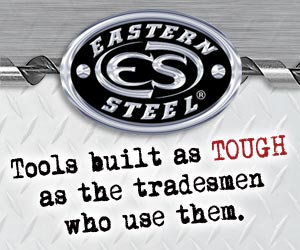 Write a Review
You might also be interested in...