Homepage
>
EZ-Cam Outdoor Cameras - 2-Pack
- Model #: STC-2PBC

Closeout bulletin! Order today and save big on this Wildview EZ-CAM!
These versatile remote video/still digital cameras are ideal for everything from scouting game to home security.
Just set them up in the location you want to monitor and the advanced motion detection technology automatically captures anything that comes in range. And the on-board flash with 25' range makes it perfect for night use. Also features 2 megapixel resolution, 1/3/6-shot burst mode, SD card that accepts up to 16GB cards (not included), time/date/moon stamp on last frame of video and every picture, mounting strap, aux jack for use with 12V battery and hassle-free set up. 5" x 7" x 2" each. 4 'D' batteries each (not included). 1-year limited warranty.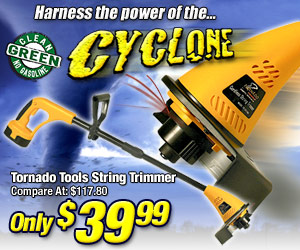 Write a Review
You might also be interested in...