Lie down, relax and start enjoying the healthful benefits of increased circulation! Our lowest price ever!
This Fitness Swinger Machine is a dream come true helps with everything from reducing fatigue and relieving muscle aches to firming and toning the lower body and more!
This revolutionary system helps stimulate blood cell reproduction and activate cells which increases energy flow. Just lie down, set the timer and in 20 minutes or less, your treatment is done! It may also help reduce stress, balance your spine and more. Features three levels of intensity, 100-180 motor rotation speed range and remote control. 12" x 9-1/2" x 14". No medical claims expressed or implied.





1/7/2013 - BU - CINCINNATI, OH
Love this machine. Two of my friends have tried it and they have ordered one for themselves. Well worth the money. When it stops just lay there and feel your body's energy flow through your whole body.
---





2/9/2012 - VG - Portland, OR
I absolutely love this device. I am a writer, which means long, long hours spent at my desk. This is very bad for one's body.
As it is difficult for me to get down to the floor (my knees are in very bad shape), I tucked the unit under my desk, and at least three times a day I use it on the fastest or second-fastest setting for 20 minutes. I no longer ache on a daily basis.
Why, you ask, is the rating only three stars? I've had this machine for less than a year, and some of the indicator lights have burned out. It doesn't affect the functionality of the device, as they are on the speed indicator. I may in fact buy another to have as backup, if/when this one dies.
If it weren't for that, I'd cheerful give this product five stars. Particularly if you cannot exercise, this is a great investment in your health and comfort.
---





4/10/2011 - MJ - El Centro, CA
I had to go to a chiropractor 4-5 times a month because of my back. Since I got the Fitness Swinger and have been using it I only need to see the Chiropractor once a month and that is for my next. when my back is hurting I get on the machine for 5-10 minutes and hear my back pop and I feel much better. It's like having a chiropractor in my house.
---





9/27/2010 - MB - Jonesboro, AR
My wife has restless leg , and she was wanting a jigging George that cost well over $300 and just could not see spending this kind of money . We both tryed the jigging George out in Branson Missiour and I myself cannot tell the difference between the $300 and this model which is far cheaper . If anyone has restless leg they my want to try this one , I tryed it and it was good for me too and I have noting wrong with me .......this may be something you may want so consider it ........Marshall
---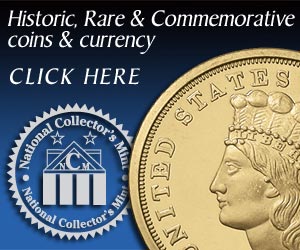 Write a Review
You might also be interested in...