Homepage
>
Go-Video Dual Deck VCR
- Model #: DDV3110

Record And Watch Your Favorite Movies and TV Shows The Way They Were Intended -- Commercial Free!
Go Video 4-Head x 4-Head Dual Deck Hi-Fi VCR is the only VCR in the world that delivers commercial-free tape duplication at the touch of a button!
This Go Video VCR takes viewing enjoyment into a new dimension. You can record a show on one deck while watching a movie with the other, duplicate videos, create custom videos and more. Features Commercial Advance/Movie Advance that lets you skip commercials and trailers, Complete Program Record that adjusts tape speed so you do?t miss the end of a show, eight-scene-at-a-time Automatic Assembly Editor/On-Screen Titler, hi-fi stereo recording, MTS stereo/SAP audio, auto head cleaner on both decks, 181-channel cable-ready tuner, sequential recording for 12 hours and much more. 21"x4"x12-3/4". 1-year parts/ 90-day Labor Limited Warranty. Warning: Dual-deck VCR is not made or sold for unauthorized recording of copyrighted works, including, without limitation, unauthorized recording from prerecorded copyrighted movies.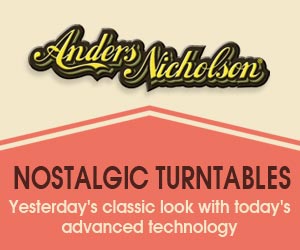 Write a Review
You might also be interested in...