Homepage
>
HDTV Remote Controlled Rotating Antenna
- Model #: SNA-950TG

Watch your local channels in HD with no fees and no hassles with this remote controlled rotating HD antenna!
This outdoor rotating antenna delivers amazing picture quality and has a convenient remote to help you effortlessly position it to get the best possible reception!
This rotating outdoor antenna mounts in just minutes on your roof and its advanced design offers incredible 20-28 dB gain so you can enjoy clear images from even distant or weak stations. Also has 45-860 MHz operation frequency and 75 ohms output impedance. It's crafted from weather-resistant ABS and aluminum for years of trouble-free use and mounts in just minutes. Also features two directors and two dipoles for optimal reception, VHF/UHF full channel with booster, low noise microwave amplifier tube for enhanced resolution, 360 degree rotation and more. Receives channels 2-69. Two 'AAA' batteries not included.





10/19/2012 - JC - OSWEGO, IL
I was pleasantly surprised. This antenna surpassed my expectations. I live over 40 miles from Chicago and I am getting over 30 channels with HD clarity. It was very easy to put up.
---





6/20/2012 - CH - Frostproof, FL
I bought this Antenna an I am not sorry one bit. I can pick up as far away as Fort Myres,FL. I really like this Antenna in fact I am getting ready to buy another one.
this one will go to Mayo, Fl.
---





5/27/2012 - RLB - Port Orange, FL
---





5/4/2012 - PAB - jamul, CA
works great love this company too.
---





4/2/2012 - KB - St Cloud, MN
I seen these antennas advertised for a while but figured there probably wasn't much of a chance of pulling in any real stations, but after my cable company raised my rates for the third time in 6 months I figured I'd give it a try, after all the price was only about a half a month worth of cable. I hooked it up right away in an upstairs bedroom that we weren't using and I could not believe that it pulled in twenty-two channels right away, I was amazed, I should have bought this thing a year ago. Now two years later it still pulls in the channels and it has saved me a fortune in cable bills. Thanks Heartland, I'm impressed.
---





2/11/2012 - JSM - Carson, MS
Unbelievable! I had a large roof top antenna which was a waste of time, no channels. I bought this antenna with reservations. A little time consuming putting it togather, but after installition I picked up over 16 channels from 70 miles plus!! Couldn't believe it. I just ordered 3 more for friends and family! Perfect antenna for great price!! Many Thanks,
---





1/30/2012 - K L - DOUGLASVILLE, GA
To anybody that needs better tv and no monthly charge you can not buy a better antenna. I live on the west side of Atlanta in the sticks. I found plans and built a antenna that i thought was good till a man told me about this one. I said i would give it a try and to my surprise i get 60 channels of over the air TV in HD I never knew there was this many channels of TV. I had one of the biggest antennas that radio shack sold and only would get like 6 or 7 channels. Now i got this antenna and only on a 14 foot poll from the ground and get 60 unbelievable channels. get some Spanish some radio some shopping oldies and all kinds that i never knew so many were available . If you want a cheap but the best iv ever try ed then get this one. I will buy another one just to put up and have i case i need one.
---





1/29/2012 - SG - West Palm Beach, FL
We were skeptical about buying this but took a chance based on the great reviews, and the reviews were right. This antenna is a rock star! We get 29 channels that are crystal clear. We were very pleased with the amount of channels and excellent quality, and we are now recommending this product to all of our friends and family who don't want to pay cable prices. This is a great value and worth every penny!
---





10/11/2011 - TRM - FT WORTH, TX
I tried many different antennas and rabbit ears worked ok but always had to adjust for most channels. My uncle bought one of these in po-dunk Va and got all kinds of channels, he gave me one and I put it in my attic I get all the channels I got before plus a few more. All but one comes in cyrstal clear without any rotation. This is a great product, would recommend to anyone.
---





10/30/2010 - JR - Bronx, NY
This is a great product, a excellent HDTV antenna.I'm very pleased with this antenna.
---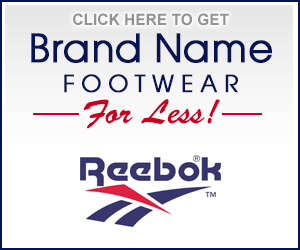 Write a Review
You might also be interested in...