Homepage
>
Ionic Crystal Salt Lamp
- Model #: 1001

Direct from the Himalayas! A natural salt crystal lamp that helps purify the air, reduce stress, relieve respiratory problems & more!
For thousands of years, natural crystal salt has been used for its cleansing and healing properties. Experience it yourself with this unique lamp!
This lamp is designed from a specially-selected salt crystal from the foothills of the Himalayan mountains, home of the purest and most colorful in the world. The crystal is hand carved so it's truly a one-of-a-kind treasure. When you turn it on, it emits a soothing glow that helps reduce stress and it emits millions of negative ions into the air to naturally purify it so you can breathe easier. Stands approx. 7"H (height varies slightly). Includes a 15W bulb. No medical claims expressed or implied.





3/9/2011 - KR - Orlando, FL
I absolutely love this lamp and so do my co-workers. I plan to purchase more to provide more light so we don't use the fluorescent lighting that gives off negative ions. As an allergy sufferer, I feel somewhat better with my allergies, but my overall mood is definately calmer with this lovely lamp.
---





2/24/2011 - JLT - Burnsville, MN
This lamp is beautiful and complements any decor. I don't know about 'deionization', but the lamp itself has a calming effect and does help relieve stress and anxiety in general. Its presence is a pleasant, astonishingly effective, relaxant.
---





7/14/2010 - TTT - Salt Lake City, UT
I was skeptical about this lamp when I first bought it, because I read that it can help with migraines. After using it for almost 3 months now, I don't know what I'd do without it! It has helped me significantly with my regular migraines; so much that I haven't taken any kind of pills for my migraines since using this. I plan to buy another one for my mother who also has migraines. Thank you so much!
---





3/1/2009 - MM - bismarck, ND
I love it! It is a beautiful lamp. It takes away cooking smells (onions) immediately! I plan on getting another one!
---





12/8/2008 - PG - Lenexa, KS
The 1st night we bought one of the lamps, my husband's sinus difficulties diminished. We put this size of lamp on his side of the bed given he was the one needing it, the most. Now, several, months later, there is no question about the validity of this porduct. The only drawback is that depending on your size of room, dictates the size of lamp or the quantity you need. WE ARE BELIEVERS!!!!!!!!!!!!!!!!!!! It is saved us money on drs. and prescriptions.
---





12/1/2008 - PS - Bristol, TN
---





11/26/2008 - L - Miami, FL
---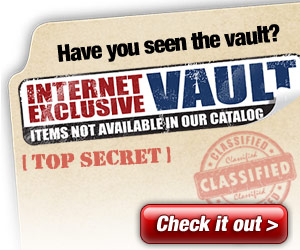 Write a Review
You might also be interested in...