Homepage
>
Mail Chime
- Model #: MAIL-1100

Fight back against mail theft and end wasted trips to the mailbox forever!
Mail Chime alerts you the instant your mail is delivered -- no wondering, worrying or guessing!
Now you'll never trudge out to the mailbox in bad weather only to come back empty handed. And you won't have to worry about your mail getting stolen before you get to it. This revolutionary system sends a signal from a sensor in your mailbox to an indoor receiver up to 450' away that alerts you with a bright red LED and four audible beeps. Works with most standard mailboxes (except those with vertical hinges). 12V battery included. Receiver works on AC power. 1-year limited warranty.





9/3/2010 - WEB - Scotsdale, AZ
Years of looking for a reasonably-priced unit that works. I finally found it. Installed in 5 minutes, and has worked perfect for several weeks. About 150 ft. from mailbox to receiver through block wall and several room walls.
---





8/31/2010 - TE - Harmony, NC
Great item for one who wants to know when the mail runs. I have not had this item long (2 weeks), but it works every time. Would recommend to anyone who wants to save steps or know when someone opens the mailbox.
---





7/29/2010 - HS - west, MD
A great buy & it really works & saves steps.
---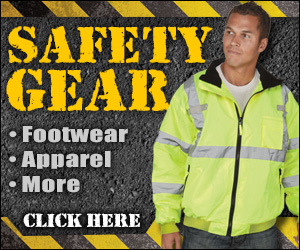 Write a Review
You might also be interested in...