Brand name Plymouth Mocs™ genuine leather moccasins for a great low price!
Plymouth Mocs™ had to move some inventory fast, we bargained hard and you get to save!
These moccasins are crafted from soft genuine suede cowhide leather and feature roomy comfort so you can slip them on and off with ease. The inside is lined with 100% natural Australian Merino sheep wool lining that naturally regulates temperature and wicks away moisture for comfort all year 'round. Also features high density long life TPR outsole with exceptional gripping power indoors and out, leather lacing for a perfect fit and a hand-sewn vamp. Mens size 8. Fit is true to size.





1/2/2012 - JCR - Fithian, IL
ordered these for my husband who wears a size 13. As suggested by other reviews and by description of the shoes in ad I ordered a size 12--way too small, maybe the largersizes are not made too large. Am returning them for a size 13. Otherwise, a very nice product.
---





1/2/2012 - TMC - Guatemala, GU
In one word Excellent. Worth every penny and more. Keep in mind you need to order a size bigger, otherwise your feet will not fit properly.
---





12/26/2011 - PC - Kalamazoo, MI
Bought these for my husband for Christmas and he loves them. Says they are the most comfortable slippers he has ever worn!!!
---





1/19/2011 - GG - Ellenboro, NC
Very nice! I've barely taken these off since I received them. They're made well and comfortable. They keep your feet warm and toasty for those quick trips outside in the cold weather. One note, I normally wear size 11 1/2 but half sizes aren't offered so I got size 11. But there is plenty of room so the sizes might be a bit off - a size 11 is around 11 1/2 and maybe almost 12. I don't mind as I really don't like really tight fitting and constricting slippers. They are well worth the price and I"m thinking of purchasing a second pair.
---





1/3/2011 - WS - martinsville, VA
These are so nice That I have decided to get another pair! Great workmanship and very comfortable!
---





10/18/2010 - BR - Houston, TX
Excellent value and quality.
---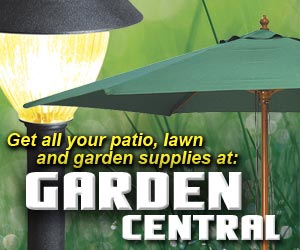 Write a Review
You might also be interested in...