Homepage
>
Portable Ice Maker
- Model #: MZB-12A

Never run out of ice again! Savoureux Pro Line™ ice maker keeps the party going by making ice in as little as 6 minutes!
The perfect solution for holiday gatherings, graduation, bridal showers and more!
Now you'll never have to make special trips to the store for ice again. This ice maker makes cubes in as little as 6 minutes and up to 26 pounds of ice per day for the cooler or use immediately in drinks. Can also be stored in a freezer for later use. Features automatic stop when the removable ice bucket is full, 0.8 gallon water tank with low water alarm so you don't run out, three cube size options (small, medium and large) and ice scoop. 2.5lb ice storage. 15" x 12" x 14-1/2".
Not available in AK, HI, PR. No Air shipments or USPS - ground only.





5/11/2012 - K.K - hurst, TE
---





5/9/2012 - GMS - Leechburg, PA
Outstanding in every way!!!
---





4/26/2012 - QW - boston, MA
love this ice maker perfect I don't have to make or buy ice again.Great buy.
---





4/22/2012 - V - Milton, DE
I LOVE THIS!!!!! It is awesome! I never run out of ice anymore, this is a must have!!
---





4/13/2012 - WAS - La Fayette, NY
This ice maker is a great buy! After spending $80 on ice at the beach last year because our rental did not include an icemaker we purchased this one. It pumps out the ice more than fast enough to keep up with our gang. We always wanted one but most of them are too expensive. This has paid for itself already.
---





3/12/2012 - KT - naches, WA
Bought this for my husband for Christmas. He loves it. We have a summer home and are always "buying" ice. Hopefully not anymore. it takes longer than the 6 minutes to get going but once it does works great.
---





12/22/2011 - JAS - Mystic, IA
This is The Coolest Appliance I've Ever Owned. (no pun intended) I used this in my camper all summer long and never ran out of ice. When the hopper was full I'd dump it in a bag and put in the freezer to use it the next day for boat cooler. Not a great savings over buying ice but the convience is great. Thinking about getting one for my cabin cruiser.
---





9/19/2011 - PMC - FORT COLLINS, CO
We bought this ice maker in August and it makes ice around the clock ever since. We like the big ice cubes to chew on, they aren't so hard that they might break a tooth. I am interested in see how long it will keep up with the two of us. We have a plastic gallon jug that we keep full of filtered water, just to make ice cubes with. No more ice trays for us HURRAY!!
---





9/9/2011 - TR - Naples, ME
Absolutely the best purchase I have made in a long time. Quick, Easy, Perfect.
---





7/25/2011 - J D - garrison, MN
Used this machine the first day we got it, made enough ice to feel two 5 quart pails in about 4 hours. well worth the money we gave. Comes in handy on these HOT HOT DAYS.
---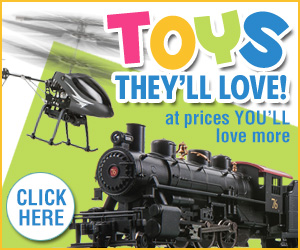 Write a Review
You might also be interested in...