Homepage
>
Quartz Solid Wood Heirloom Wall Clock
- Model #: YW046Q

Hand-carved heirloom clock will be treasured by your family for years to come!
Elegant wall clock gently reminds you that each minute is golden!
Old world craftsmanship makes this hand-carved timepiece a real keepsake! Lovers of fine craftsmanship will appreciate the hand-carved solid wood case and its dark cherry finish. The brass pendulum swings behind the gold-accented glass panel and the brightly-polished brasstone face has classic Roman numerals. Beautiful to look at AND to listen to, this heirloom Colonial clock has chimes that serenade you and your guests on the hour and accurate quartz movement. Overall dimensions: 31"H x 12"W x 6"D. Uses 3 'AA' batteries (not included).





11/7/2011 - JAH - Hyde Park, UT
I bought this exact same clock in about 2008 and it has kept the time perfectly for over 3 years, and just a change of batteries. It is a really nice clock and you won't find another like it for this price. I have a daughter who wants it when we pass away and I sent her a catalog with it in, but she just wants ours because to her it is an heirloom!
---





10/27/2011 - SM - Brownwod, TX
I wanted it for my dining room. It fits in beautifully with the color of my furniture and drapes (Chocolate) . The walls are light color so the contrast is lovely. The chime is not loud so if you are in the same room you can still carry on a conversation. This looks like many of the $200+ clocks I looked at but did not want to spend the money. You can't go wrong with this clock and this would make a great gift. It is solid wood not a veneer, however, it does not have the smooth glass finish of the more expensive clocks but this not noticeable unless you run your hand along it. Chimes only on the hour not the quarter. The chime turns off midnight to 6 a.m. I really love it!
---





6/11/2011 - TD - SAN Antonio, TX
very good clock, to bad it dosn't chime corderly, but it is a very beutiful clock. i love it.
---





5/11/2011 - APL - RO, NV
beautiful classic design; lovely to behold and listen to;

---





4/30/2011 - PS - Wauconda, IL
I have several clocks, many of which are pretty expensive which I very much enjoy. I was really a little hesitant at first,since the price of this clock was so very inexpensive. I was extremely very pleased when I received this clock.The clock was shipped very well packaged. This clock looks expensive, the wood case looks very nice in its rich brown mahogany color. When the clock strikes the hour,its tones are very pleasing to the ear.The clock does automatically shut-off its chimes overnight. The clock is well done, and for the money it is really a real bargain! The clock has been keeping very accurate time, ever since I put it up on the wall and It looks GREAT. I am very happy with this purchase.
---





12/29/2010 - S.H - Eastman, GA
Bought clock for my mother, and she loves it, great buy
---





9/9/2010 - CC - Madison, OH
4 months and running GREAT ! !
---





5/1/2010 - CC - Madison, OH
1 mo and it works great.
---





2/9/2010 - DEP - Albany, NY
Everyone who has seen this says it is beautiful. I am glad to have it. The chimes are nice.
---





1/15/2010 - SF - Beech Bluff, TN
I love this cloc!! I will be buying more for gifts. Beautiful clock!
---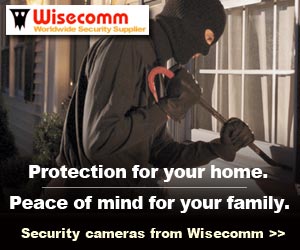 Write a Review
You might also be interested in...