Homepage
>
Restmate Mattress Topper
- Model #: 92566

All the comfort of grandma's feather bed without the lumps! It's hypo-allergenic too!
This RestMate mattress topper is the next best thing to sleeping on a cloud.
It's filled with the perfect mix of hollow and solid polyester fibers that provide superior loft for a perfect night's sleep night after night. Also features a breathable 100% cotton shell that helps keep you warm in winter and cool in summer, elastic bands on the corners for a snug slip-free fit and channel construction to keep the fill evenly distributed. Works with conventional sheets. Twin 39"x76".





9/28/2010 - TB - Two Harbors, MN
i have had 17 back surgeries and can not sleep at night. The first night i put this on my bed i slept great. I highly recommend this product
---





5/19/2010 - SWB - Salem, OR
I have a memory foam pad on my very firm bed. I still had problems waking up with a sore, stiff back. I use this mattress topper folded to half the width, so it is still tall, and wrapped a sheet around it, and sleep on it. So it is twice as thick without buying two. I notice I generally sleep longer, don't toss and turn as much, and I wake with much less soreness and stiff discomfort. I am well pleased with the product. Have owned it a few weeks. Like sleeping on a CLOUD!!!
---





10/24/2009 - CRH - Palmer, MA
I've owned a number of different feather/down beds over the years, and this product is by FAR the best deal I've recieved in awhile! I have a Cal King, and this mattress fits perfectly! I even thought I'd need a set of extra deep fitted sheets and I really didn't. The elastic system on this mattress makes sure it doesn't slide or slip, even for really "busy" sleepers. This mattress is also unlike regular down beds in that you don't feel like you're inside of an oven- It modulates temperatures quite well. Best part of this product is, I have a pretty physically demanding job, and I find that I wake up less sore and better rested in the mornings now that I have this mattress on my bed.
---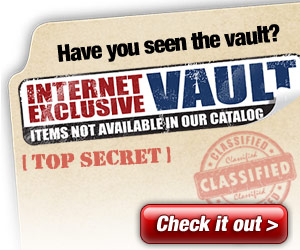 Write a Review
You might also be interested in...