Homepage
>
Silicon Scientific Digital Atomic Watch
- Model #: BA-RCW95M

Price breakthrough! Own this 21st century Silicon Scientific® atomic wristwatch for under $30!
21st century atomic accuracy meets stainless steel style.
Now atomic timekeeping is truly affordable! This sporty Silicon Scientific® watch automatically accepts time signals from the U.S. atomic clock and resets itself so you'll always know precisely what time it is. It adjusts for daylight savings time and leap years too. Also features US time zone switch, day/month/date, water resistant case to 100 ft., stainless steel butterfly clasp/band, backlit display, dual alarms and more.
Not available in AK, HI, PR. Sorry expedited shipping is not available on this item.





10/26/2012 - JM - Sebastian, FL
Great watch, especially for the money. Keeps absolutely perfect time. ONLY drawback - a little larger(Thicker) than I like,, but it's so great, I wear it anyway!!!
---





2/25/2011 - ALP - Williamsport, PA
I have owned this watch for many years. With my job it gets beat up a lot but just keeps going. I have replaced the battery several times as necessary. I plan to purchase another if the one I have ever gives up the ghost.
---





12/9/2010 - BG - TRENTON, NJ
---





11/18/2010 - SWB - Piedmont, AL
The absolute most comfortable, easy to use, stylish, watch I have ever owned. I can not stand to not have this watch on, and I will look all over the house when I look down and it is not there. I have never had a watch so comfortable, accurate, and affordable all in the same package. I have a $500 watch and it just seems too heavy compared to the light, and comfort of this watch. I just haven't found a watch as comfortable, affordable, or as convient as the Cilicon Digital Atomic Watch.
---





9/24/2010 - JH - st.clairsville, OH
got my watch 3.5 years ago. finally had to install new 3 volt battery, #2025 only other thing i did was change bands. runs as good as those 150 dollar watches. the only other watch that is close in accuracy is my old pulsar that cost a lot more. would recommend it to anyone. best investment ive made in a watch. owner and operater of hartmans grocery.
---





9/13/2010 - RRD - San Diego, CA
This is about my fifth "atomic" watch over 20 years, and its the best one. While the previous ones would set themselves on many or most nights, this one does it every night. The others would sometimes need to be set near north windows pointed toward Colorado (where the transmitter is located), this watch does not. I also have several "atomic" clocks, and it's better than them, too. It has a good display, with day, date and time, including seconds, always visible. It also has an alarm, but it does not have timer or stopwatch functions. The case is nice stainless steel, with a plastic back, and is marked "water resistant." The SS link band is attractive, comfortable and rugged, and has an extra locking device to make sure it doesn't open by accident. A TERRIFIC BUY AT THE PRICE!
---





8/12/2010 - AR - Trenton, IL
Great watch for the price! Does all it is supposed to do and easily set to time zone. Band links were not easily removed without a long pin pusher. The case is thick, so if you are looking for a thin watch select a thinner model.
---





9/12/2009 - GE - Redford, MI
Absolutely the best watch I have ever owned. Very easy to see the information displayed. If placed near a window (better reception) it never misses an update. I would recommend this watch to anyone.

---





6/13/2009 - SL - BUFFALO, NY
A FANTASTIC WATCH. I HAD A DIFFERENT RADIO CONTROLLED WATCH. IT HAD NO BUTTONS. ALL I COULD DO IS SET THE TIME ZONE. THIS WATCH GIVES YOU FULL CONTROL. IF YOU DON'T GET THE RADIO SIGNAL. ALL YOU DO IS PUSH IN THE RECEIVE BUTTON FOR 5 SECONDS. . THE WATCH SEARCHES FOR THE SIGNAL. THIS IS THE BEST WATCH THAT I'VE EVER OWNED. AND I AM SEVENTY YEARS OLD.
---





12/28/2008 - D.L - bath, ME
i paid over $200.00 for a watch with the same features except no backlite i wish i had seen your catalogue first I am so pleased with this watch the price was unbelievable plus the service was great i going to order another one for my son who is in the u.s.a.f.
---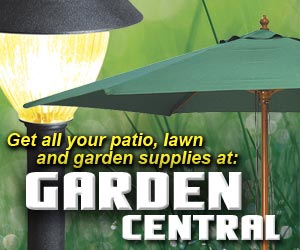 Write a Review
You might also be interested in...