Why Buy This Singer Lazer Steamer? Because Nothing Beats The Cleaning Power Of Steam!
Clean and sterilize indoors and out without hazardous chemicals, back-breaking hand scrubbing and hassles!
This Steam Cleaner uses steam to clean, disinfect, sanitize and deodorize countertops, toilet bowls, carpet, hardwood floors, upholstery, faucets, stoves, BBQ grills, tires -- you name it! It helps wipe out illness-causing bacteria and viruses too. Features 950 watts of power, nine attachments, funnel, storage bag, measuring cup, shoulder strap and cover.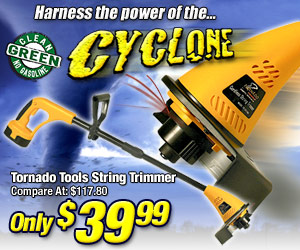 Write a Review
You might also be interested in...