The world's first audio amplification device cleverly disguised as a cell phone earpiece! Hear a whisper up to 50' away!
Ever wonder what they're saying across the room? Get a Stealth Secret Sound Amplifier!
This revolutionary sound amplifier is affordable and discreet so you can say "goodbye" to the frustration and embarrassment that comes with not being able to hear well. It looks like an ordinary cell phone ear piece, yet amplifies sound up to 50 times. Features variable amplification, a compact design, rechargeable battery, charger and three soft tip sizes for a perfect fit in either ear. 3-3/4" x 3-1/2" x 1-1/4".





12/7/2008 - MJB - Lake Wales, FL
This is a fantastic device. No one knows you are wearing a hearing aid and it works better than much costlier devices. Fact that it is rechargeable is a real bonus.
---





11/29/2008 - RT - miami, FL
I bought one and it was incredible. This made me feel more at ease in a noisy
situation. I could hear people open and close doors, hear footsteps, and I felt at ease. This is a great device.
---





9/30/2008 - LM - Rio Rancho, NM
WOW! This thing really works. I have hearing loss and just need amplification and this does it. The lights and recharging ability are nice.

For the money these things should be flying off the shelf! Plus there's very little feed back!
---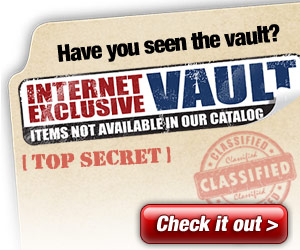 Write a Review
You might also be interested in...