Homepage
>
Uniden 5.8GHz Dual Handset Cordless Phone With Answering Machine
- Model #: DXAI55882B

Until now, you had to pay up to $90 for this Uniden 5.8GHz dual handset telephone with answering machine. Order today and get yours for under $30!
Absolutely loaded with all the latest cordless phone technologies and conveniences!
This system includes two handsets that operate from a single jack and feature 5.8GHz transmission technology for enhanced call clarity, increased range and unparalleled security. Plus, each has call waiting/caller ID with 30 number memory, 10 number phonebook, call transfer between handsets, digital answering system with new message indicator, backlit display, ringer volume control, redial and more. Product may vary slightly from photo. Factory serviced to meet original quality standards. May have slight cosmetic blemishes.





9/16/2009 - AR - Swampscott, MA
Great Phone works very very very good. Thanks!!. Great store also love to shop here. :)
---





6/10/2009 - AO - CHICAGO, IL
DXAI8580-2 IS THE ONE I RECIEVED. EXCELLENT PHONE, I LIKE THE SPEAKER PHONE FEATURE.
---





3/5/2009 - KL - BRADENTON, FL
I ORDERED THIS FOR THE PRICE, KMART HAD IT FOR $15 MORE, AND FORGET THE OTHER STORES, I RECIVED IT AND I LOVE IT.. MAIN UNIT IN THE BEDROOM, AND THE OTHER IN THE LIVING ROOM.. WHICH THE HANDSET TAKE IN ALL THE OTHER ROOMS GREAT FOR THE MONEY, THANKS HARTLAND..
---





1/5/2009 - JR - NEW YORK, NY
I ordered this Uniden dual hanset corless phone, and it is working way much better than the one it replaced of the same brand but of 2.4 GHz, intead of the new 5.8GHz. It has more features than old model, and with a longer range frequency too. Mine came in new condition, no scratches and/or scuff marks, so at this price it is definitely a bargain. Highly recommended!!!
---





10/28/2008 - RD - mobile, AL
great product and a great price...thanks
---





8/22/2008 - MOS - San Lorenzo, PR
Excellent product and the price is increible. Same of ilustred. Thanks
---





8/8/2008 - MLK - Thunder Bay, KS
I almost bought this same thing for well over the price listed here, glad i did a little research and stumbled upon this great website.. I saved $40 dollars this time and i'm sure there is plenty more savings where that came from as this website seems to have a lot to offer.
---





5/31/2008 - MT - bronx, NY
this is exactly what I've been looking for and the price is great. have gotten cordless phones before from heartland america and was greatly satisfied. keep supplying wonderful products.
---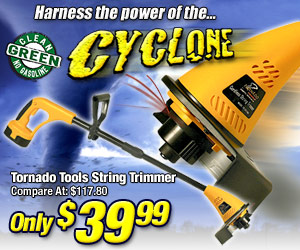 Write a Review
You might also be interested in...