When you really want the job to look like the pros did it, call in the Wagner paint crew!
The Paint Crew paint sprayer system delivers professional results without paying the price!
It features on-demand piston pump technology that maintains pressure as needed; professional-grade forged aluminum spray gun with in-line filter; reversible spray tip that provides a superior finish and clears clogs with just a twist; and centrally located controls that simplify operation. Also has 25' high pressure hose for extended multi-story reach and two-gallon paint hopper that minimizes trips up and down the ladder. 1-year limited warranty. NOTICE: Through special arrangements with Wagner we were able to secure an extremely limited number of these professional quality paint sprayers. Order early to avoid disappointment.





1/27/2010 - MP - Maple VAlley, WA
Painted my whole house with this. It worked perfect. It had amazing pressure and the spray pattern is perfect. What a valuable thing to have around. A ++++++++++++
---





12/1/2009 - MB - Amsterdam, NY
Excellent product! I spray painted my entire aluminum sided house using the Wagner paint crew. It did a wonderful job the siding has a factory like finish .I received many compliments from the neighbors. I would highly recommend this product.
---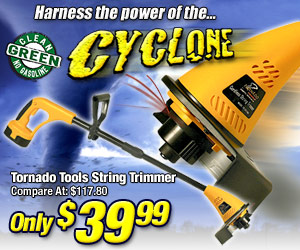 Write a Review
You might also be interested in...