Homepage
>
Wall/ Railing Mount Solar Light
- Model #: ESL-39-3

Put a spotlight on your landscaping, house number, yard art, flag & more without expensive wiring & installation!
Set of two solar accent lights project a bright, intense beam that doesn't cost you a penny in electricity charges!
If you have just a few spare minutes, you can install these solar accent lights and turn your landscaping into the pride of the neighborhood. During the day, they collect energy from the sun and store it in rechargeable batteries for use at night. Each also features four bright white LEDs with up to a 10,000 hour life, reflector cone housing to direct light forward, wall or railing bracket with mounting hardware and weather-resistant ABS construction. 10" x 7" x 3-1/2".





8/9/2011 - RG - kamiah, ID
used to light flagpole from a distance of 20 ft. they work really well for there price.
---





7/11/2011 - JM`` - Westbury, NY
Perfect for our above ground pool. Mounted them on the fence posts, gives off a decent amount of light. Will be ordering more.
---





8/11/2010 - JLB - Rustburg, VA
Bought them to light a stairway and walkway. They are mounted 6-12 feet above the area being lit and are about 2 times brighter than a full moon and provide enough light to safely get up and down the stairs.
---





7/31/2008 - GE - Newfoundland, PA
I bought them to light the flagpole on our RV. Just rigged a clip to hook it to the ladder. Works Great!
---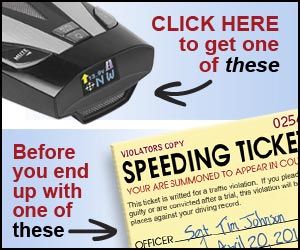 Write a Review
You might also be interested in...