Upgrade to the Value Club® Elite Today and Get FREE SHIPPING! Plus Get FREE SHIPPING On Every Order For A Full Year!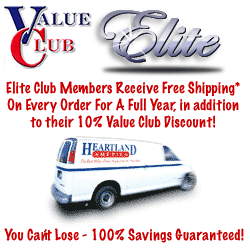 It's So Easy - It Pays For Itself GUARANTEED!*
Today's Special $29.99
* We GUARANTEE that you will save AT LEAST $29.99 within the first 6 months of your membership. If not, give us a call and we'll gladly credit your account for the balance!
If you have any questions about this offer please don't hesitate to call:
1-800-229-2901
Start Saving Money Today!
Value Club® Elite Members have even MORE Benefits...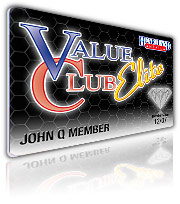 • Free Shipping* on every order for a full year!
• 60 Day Best Price Guarantee!
• 60 Day Extended Return Policy!
Offer Terms and Conditions
*Maximum savings of $29.95 per order.
Does not cover express shipping, overweight shipping charges and deliveries outside the 48 states.