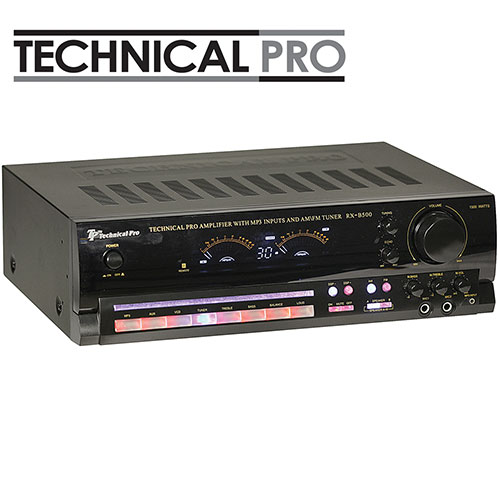 Unbelievable power! Blow out the windows on every house on the block with 1500 watts of pure, raw power!
Technical Pro Black Receiver
Item No. WW22-96776

262 sold


Now you don't have to be rich to have the biggest, baddest stereo system in the neighborhood! The first thing you notice about this Technical Pro receiver is the power. All 1500 ear-splitting watts of it. But that's just the beginning. It also has an AM/FM tuner, an iPod*/MP3 input with cable, RCA inputs for three audio sources, dual karaoke/DJ mic inputs with echo, digital fluorescent sound spectrum display, remote, removable rack-mount brackets and 110/220V switchable design. 17" x 5-1/4" x 12-1/2". 1-year limited warranty. * iPod is a registered trademark of Apple Inc.
GREAT BUY! Review by Michael

After 8yrs., this unit still ROCKS! I bought a multi- speaker switch, & I've been rockin' 8 spkrs., using an IPOD or a CD player. Luckly, my neighbors enjoy my taste in music. (Posted on 5/17/2015)

Worth EVERY penny. Review by RONEY

I spent countless hours researching about this receiver before I purchased it. I read MORE good about it than bad. So I purchased it, received it, and finally got it hooked up today to (1) 12" 5-way Technical Pro Speaker and I must say I am VERY pleased and satisfied. (Posted on 3/22/2015)

I am very happy with this receiver. I don't... Review by KM

I am very happy with this receiver. I don't care for the radio tuner but the power I get for my mp3 player and cd play er is killer. Very much worth the price. (Posted on 10/16/2011)

This thing is crazy powerful, I love it. I... Review by RB3

This thing is crazy powerful, I love it. I had a different receiver it went out, I had been eyeballing this one for a while, Oh my Goodness this thing has Juice, It is hooked to two 500 watt 10 inch Speakers, and they go, also I have it hooked to the T.V for the fake Surround sound and I like it much. lol

I give it 4 stars and not 5 because at low levels there is the hum from the power and I can't get rid of it, I have changed power outlets, and up to the high priced power strips and it is still there, also when you turn the power off your settings on the treble and Bass are not saved, other than that it would have been 5 from me.

Love it. (Posted on 8/11/2011)

Review by DE

(Posted on 4/6/2011)

I rated it 4 due to the am/fm tuner being... Review by JF

I rated it 4 due to the am/fm tuner being very hard to 'tune'
This units lighting is neat and can be turned (nearly) off.
The wireless remote is a plus, except the remote does not have off/on capability.
.
It has DSP 8 settings plus off but I can't find what changes are made for
each setting... the info is not in the manual or at the tpros web site.
*www.tpro.com/prods.php?prod=RX-B503*
.
A feature that you may or may not like is that this unit will shut its self down if your speakers are not good enough for this unit to operate them.
.
If I'd have seen item WW22-33733 (the lowest wattage one) first I probably would have bought it instead... it's made by the same company. (Posted on 6/14/2010)

I WAS PLEASED WITH THE POWER THAT THIS... Review by CDP

I WAS PLEASED WITH THE POWER THAT THIS LITTLE MONSTER PRODUCED! I HAD IT HOOKED UP TO FOUR PYLE 8 INCH SPEAKERS EQUALLING TO 2400 WATTS, AND IT DISHED OUT AN AMAZING AMOUNT OF BASS! WARNING: DO NOT PRESS THE EXTRA LOUD BUTTON IF YOU ARE NOT READY FOR IT! (Posted on 3/9/2010)

For the money the sound is excellent. I was... Review by AF

For the money the sound is excellent. I was looking at a Bose system but when my friend heard this sound he said it was not necessary to invest in such a system with the sound he heard from the Technical Pro 1500 watt system. The sound is crisp and strong with no distortion. It competes with the best of units. I am running two KLH audio sound system speakers, a KLH amp base surround sound speaker, and two Technical pro speakers purchased from Heartland America. This amp and speaker mix compets with and pro sound. I perform at The Italian Connection Restaurant in between cooking and the sound system is well received. This is the way to go if you have a limited budget. Alex (Posted on 2/22/2010)
| | |
| --- | --- |
| Brand | Technical Pro |
| Condition | New |
| Model Number | RXB503 |
| UPC | 859789005276 |
You also might like...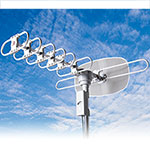 Compare At: $96.71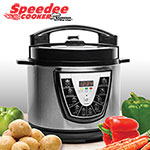 Compare At: $229.66
WAS: $99.99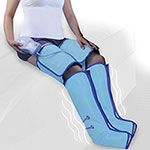 Compare At: $199.95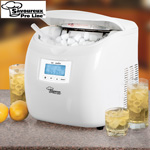 Compare At: $494.40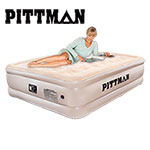 Compare At: $79.99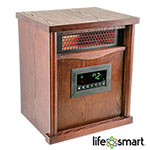 Compare At: $199.99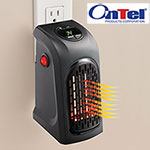 Compare At: $139.00