The name says it all: Free Ink 4 Life! Guaranteed to work with any printer & to be the last refill kit you'll ever buy!
Tired of paying outrageous prices for inkjet cartridges? Free Ink 4 Life delivers over 450 cartridges worth of refills.
The no mess inkjet refill system that includes everything you need for instant success - it pays for itself over and over again! The no-mess design features 5 special stations plus a CD with step-by-step instructions to make refilling a breeze. Comes with 5 high quality ink formulations (2 black, 1 cyan, 1 yellow & 1 magenta), 31 piece tool kit & unlimited free ink when you run out (just pay their shipping charge).
I bought this from Heartland at least 3 or... Review by JAH

I bought this from Heartland at least 3 or more years ago and I have bought ink twice since then and never have to buy a cartridge unless I accidentally don't get it refilled before the ink runs out completely which can cause the electrical unit in the cartridge to burn out. I have my printer here about 2 years old that has never had the black cartridge changed because I never burned out the electrical part, however I have had to buy 2 color cartridges because I burned out one of the ink color sensors, but if I'm careful to refill them partially each week, I never burn out the sensor and don't have to buy new cartridges, so essentially my ink costs nothing and we use the printer a lot!!! (Posted on 11/7/2011)
| | |
| --- | --- |
| Brand | ACCUBRITE |
| Model Number | F14L-SXB-102 |
| Part Number | N/A |
| UPC | 833838001023 |
You also might like...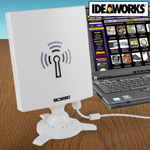 Compare At: $119.95
WAS: $69.99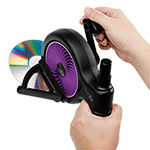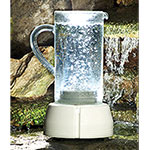 Compare At: $450.00
WAS: $222.21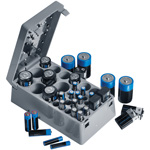 Compare At: $54.97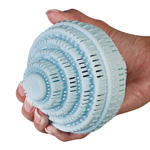 Compare At: $49.95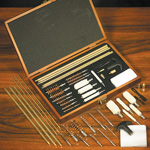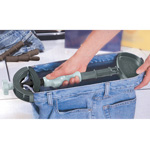 WAS: $29.99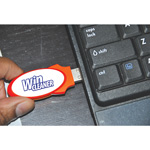 Compare At: $29.99