7 Steps to Building a Beautiful Outdoor Space this Spring
Create your very own outdoor oasis this spring with these easy steps!
---
Spring is almost here, and it's time to bring life to our outdoor spaces! Whether you have a small balcony or a large backyard, building a beautiful outdoor space can make your home more enjoyable and increase its value. Here are some tips on how to create a stunning outdoor space this spring.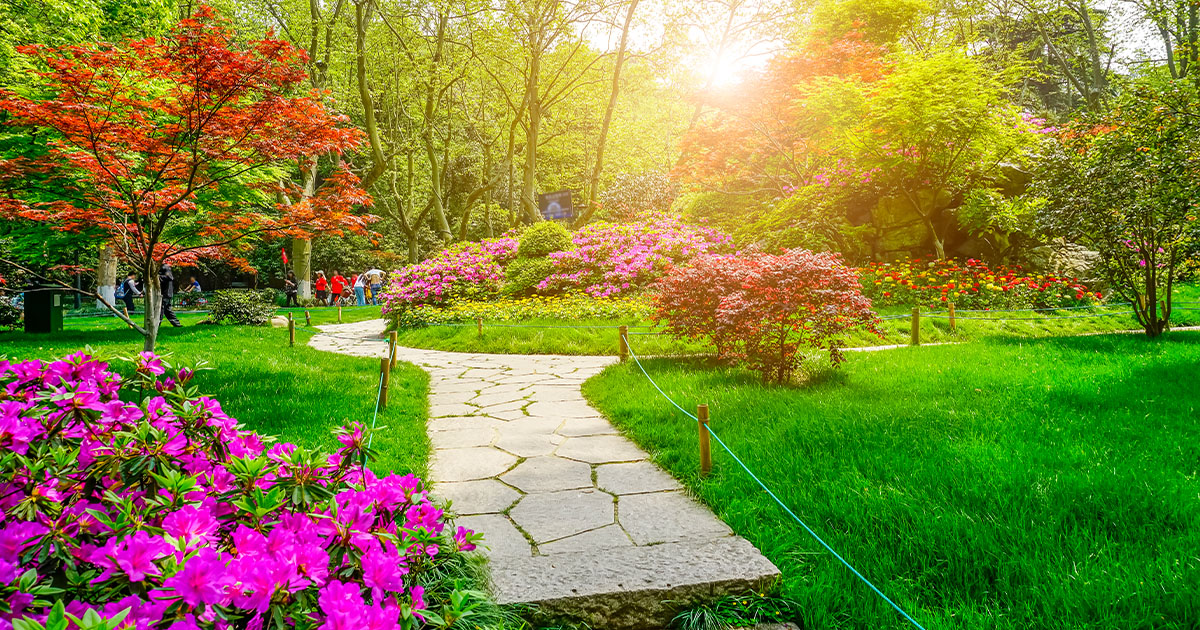 1. Define the Space:
The first step is to define the space you want to create. Start by determining how you want to use the space, whether it's for entertaining, gardening, or relaxation. Then, consider the size and shape of the area and what furniture and accessories would fit comfortably.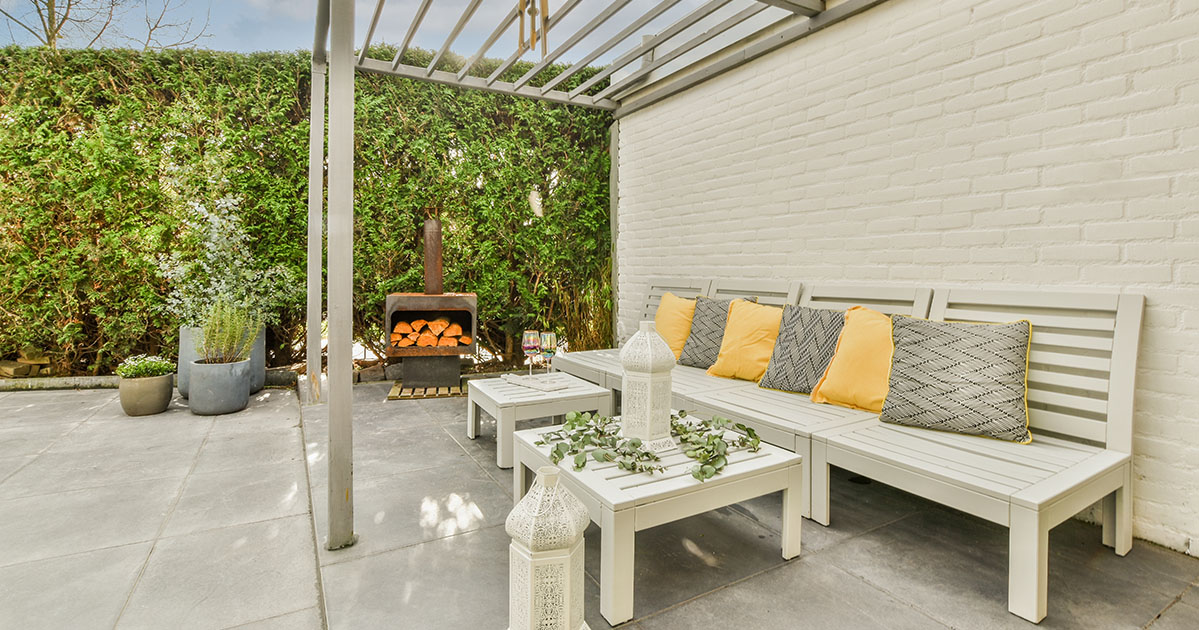 2. Choose the Right Furniture:
Outdoor furniture is essential for creating a comfortable and inviting space. Choose furniture that is durable, weather-resistant, and comfortable. Opt for pieces that complement your style and color scheme, and make sure they fit the size of your space. Don't forget the outdoor rug and accessories - more on that later!
3. Prepare the Space & Add Greenery:
To prep your space for an outdoor garden, use a tiller to aerate the soil. Add your favorite plant seeds and care for them according to the directions on the seed package. For pesky weeds that pop up, consider getting a propane weed burner to blast away weeds for good!
Plants are a natural way to bring life to your outdoor space. Choose plants that thrive in your climate and require minimal maintenance, such as wildflowers. Consider adding potted plants, hanging baskets, or a garden bed. Plants not only add visual appeal but also improve air quality and promote relaxation!
4. Install Outdoor Lighting:
Outdoor lighting can enhance the beauty and functionality of your outdoor space. Consider installing ambient lighting, task lighting, and accent lighting. Ambient lighting provides overall illumination, while task lighting is perfect for reading or cooking. Accent lighting can highlight specific features like plants or water features. If you want to have low-maintenance, low-cost lighting, look for solar lights to enhance your outdoor space.
Shop All Deals on Solar Lights
5. Incorporate Water Features:
Water features like fountains or ponds can add tranquility and visual appeal to your outdoor space. Consider the size of your space and budget when choosing a water feature. Small fountains or bird baths are ideal for smaller spaces, while larger water features can create a focal point in a larger area.
6. Create a Focal Point:
A focal point is an essential element in any outdoor space. It could be a fireplace, an outdoor kitchen, a unique structure, or a sculpture. The focal point should reflect your style and unique personality while also being functional and inviting.
7. Add Accessories:
Accessories like cushions, rugs, and decorative items can bring your outdoor space to life. Choose accessories that complement your furniture and color scheme and add texture and dimension to your space.
Time to Create Your Special Outdoor Oasis!
Although building a beautiful outdoor space takes some time and effort, the results are so worth it! By following these tips, you can create an outdoor space that reflects your style and personality while also being functional and inviting. So, grab your gardening gloves, and let's get to work creating the perfect outdoor space for spring!
Ready to start designing your dream outdoor space?
---
Tags: outdoor lawn and garden
1
---
Please sign in or register to leave a comment.
Use the sign in link at the top of this page or visit the sign in page