Beginning a Lifelong Hobby: Coin Collecting!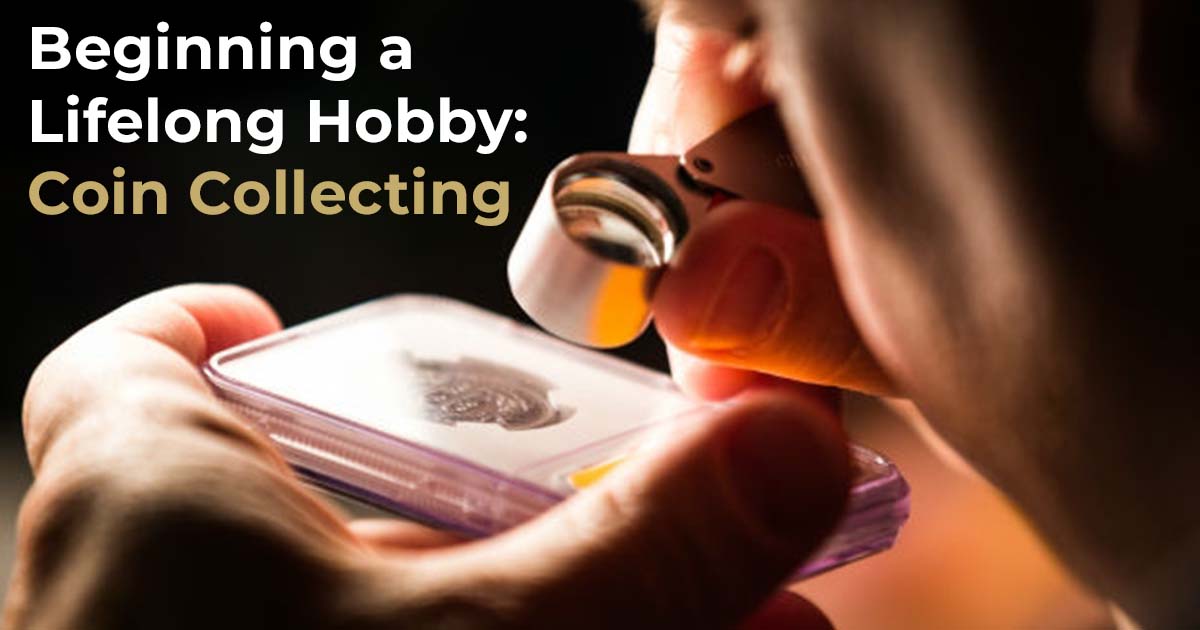 Learn how to begin coin collecting today! It's a fun lifelong hobby that's also an investment in your future.
---
Are you looking for new hobbies besides watching Netflix or sitting in front of a screen? Consider getting into collecting coins!
Coin collecting is a fun hobby that's great for all ages. It's been around for hundreds of years for a reason and is a timeless activity passed down from generation to generation. Plus, it's more affordable than other hobbies that require a lot of gear or equipment to start. Getting started is easy once you know what you're looking for, how to get the coins, and what to do with these amazing pieces once you acquire them.
Plan Your Goals
You can collect based on individual coins you like or specifically look for coins relating to a theme. You can choose to collect coins based on eras, political preferences, wars, rarity, and more! If you're still unsure of where to start, Lincoln Wheat Pennies are a great beginning collection. Some of these pennies can be worth hundreds of thousands of dollars! Read this article from CNBC to discover some of the most valuable pennies ever.
Another great starting point is collecting half dollar coins. According to GovMint.com, "The U.S. Half Dollar is one of the most iconic coins in circulation within the United States. Through time, the U.S. Mint has struck many different versions of the Half Dollar – from the Silver Walking Liberties, which carried America through the roaring 20s, all the way through the end of World War II to the honoring of President John F. Kennedy in the "Kennedy Silver Proof Half Dollars." The Mint also continues to strike a variety of amazing commemorative releases to this day.
The Matthew Mint Lincoln Wheat Pennies $29.99 These are some of the most-loved coins in the United States. The bag comes with wheat pennies from a variety of dates and mints. Plus, they're all in very good and better condition so you can start your coin collection off right!
The Matthew Mint Walking Liberty Half Dollar $49.99 This coin is an excellent starter piece for any coin collection! Struck in 90% silver and lavishly layered in genuine 24K gold, this coin is also an excellent investment. The Walking Liberty Half Dollar coin was carried with pride as America triumphed in WWI, WWII, through the Great Depression and beyond.
Collect Away!
Get a handful of change from the cashier and don't know what to do with it right away? Take a look at the actual coins, there might be a rare one that you've acquired! Another way to search for old, rare coins is to grab your metal detector and search for coins outdoors. It's a real-life treasure hunt that's both fun and a great way to stay in shape!
While you're actively looking at coins you already have and are on the hunt for coins outside, you can also purchase collector's coins to jumpstart your new coin collection. Be sure the coins are purchased from a trusted source, such as Heartland America, so that you don't get shipped a fake that turns up being worthless. When you have certified coins, they're more likely to increase in value over time and can be considered an investment option.
National Geographic 8 inch Digital Metal Detector with Headphones $129.99
Display and Share
Once you have a good base collection going, find a way to display your coins and keep them organized. Some collectors purchase special display shelving with lights to spotlight their favorite coin sets. Others have coins displayed in shadow boxes for easy viewing. Once you display your coins, it's also good to keep track of what coins you've already acquired by recording it in a notebook or Microsoft Excel spreadsheet.
To add to the fun, there are also coin collectors' groups that discuss coins and make trades. Trading is a fun way to switch up your collection and exchange any duplicate coins you may have for something new to your collection. There are also coin shows around the country help you further enhance your collection and learn more about coin collecting. Check out Coin Shows USA for a list of upcoming shows near you!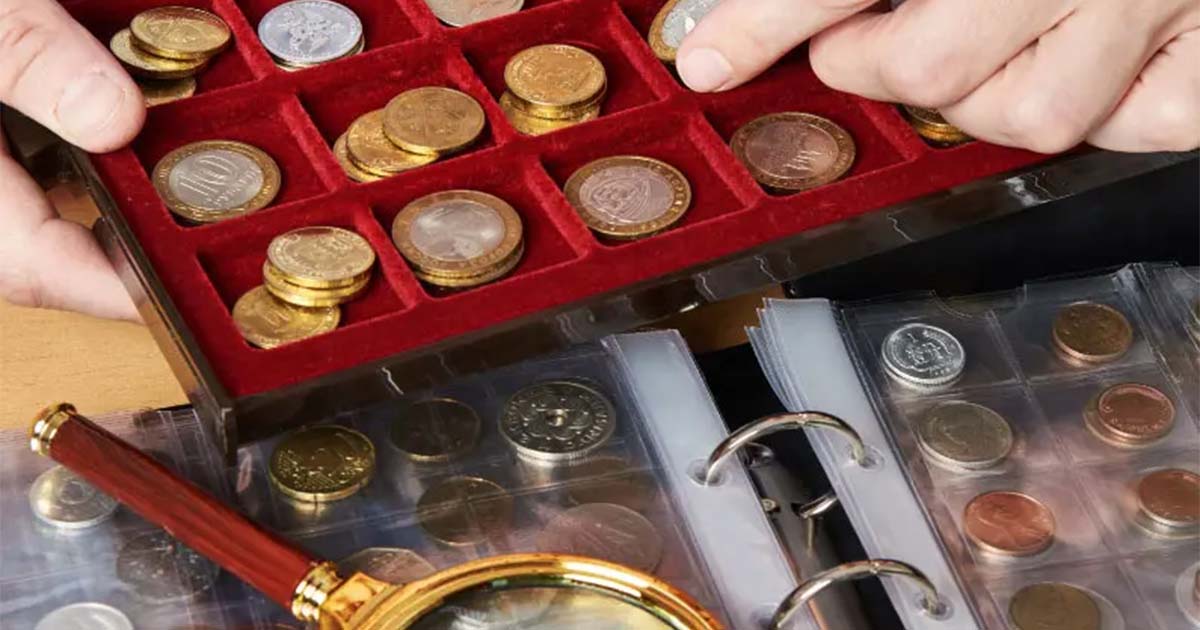 Coin collecting is an incredibly easy and fun hobby to start. Once you have an idea of what types of coins you want to start collecting, it's simple to start acquiring new ones in a variety of ways. New favorites can be found or purchased and added to a display that you make yourself, and you can even use it as a great excuse to spend some more time outdoors with a metal detector. To take your coin collecting hobby to a new level, you can also join coin collecting groups or visit a coin show near you!
---
Tags: hobbies
1
---
Please sign in or register to leave a comment.
Use the sign in link at the top of this page or visit the sign in page