10 Bang-for-Your-Buck Outdoor Gear Picks: Maximize Value Without Sacrificing Quality!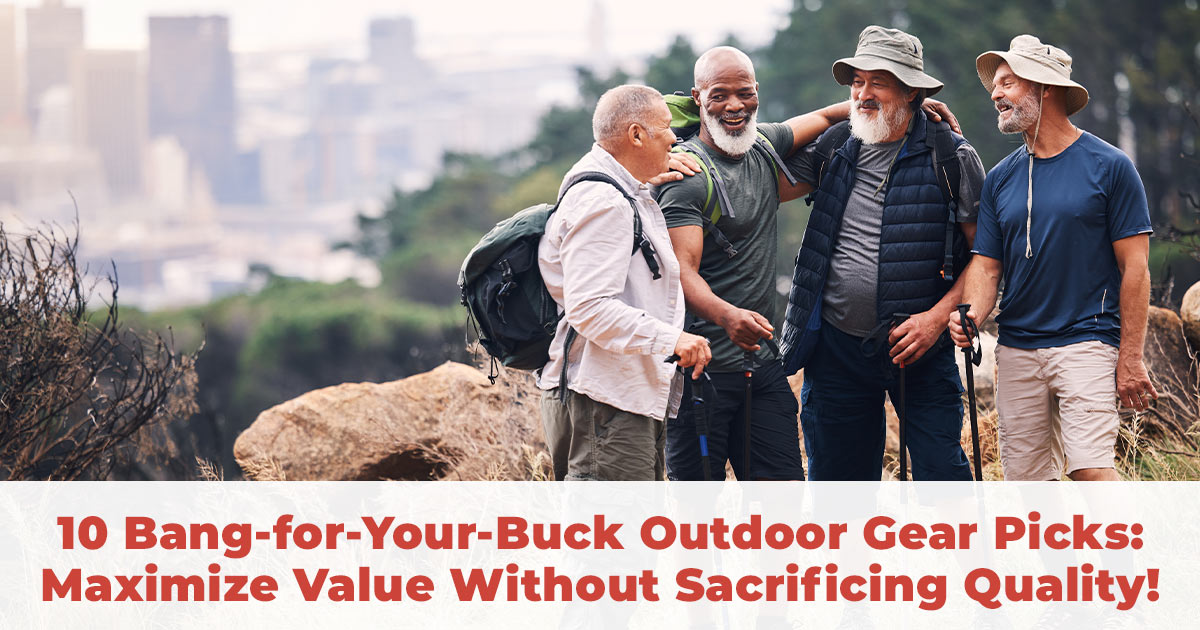 Looking for some new outdoor gear to spice up your outdoor activities? Check out these 10 outdoor gear picks that you'll love from Heartland America.
by Jessie Breheim • July 28, 2023
---
If you're an outdoor enthusiast, you know how important it is to have the right gear for your adventures. Whether you're hiking, camping, fishing, or hunting, you need equipment that is durable, reliable, and functional. But you also don't want to break the bank when shopping for outdoor gear.
That's why we've compiled a list of five outdoor gear picks that offer great value without compromising on quality. These are products that we've tested and loved, and we think you'll love them too. Plus, they're all available at Heartland America, your one-stop shop for deals on outdoor products.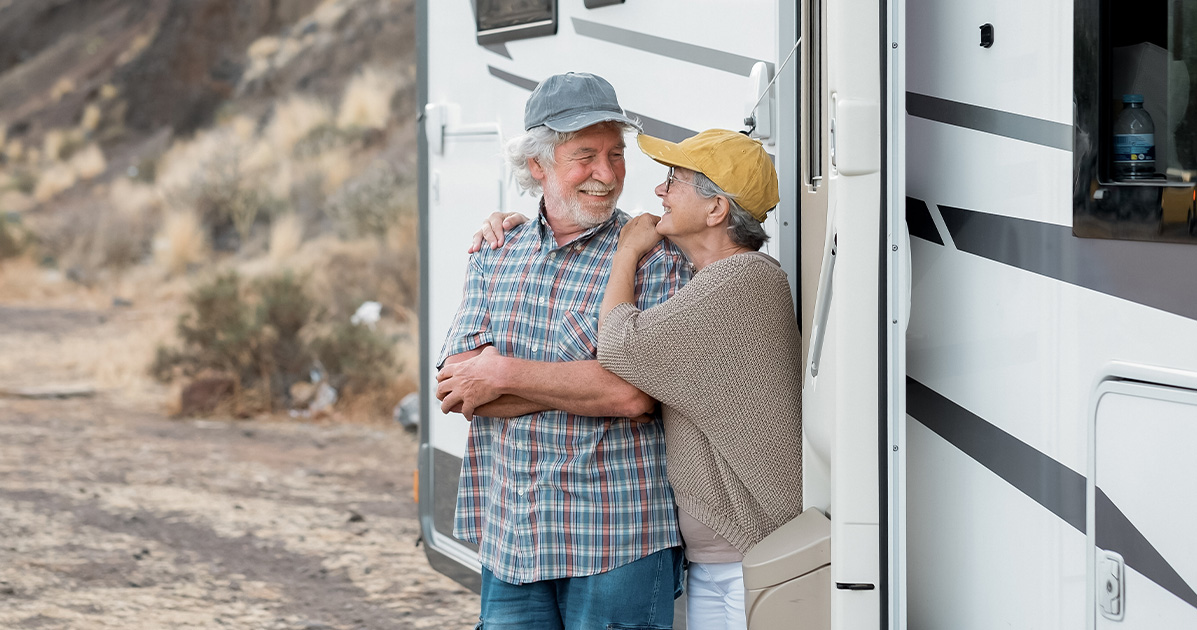 So, without further ado, here are our top 10 bang-for-your-buck outdoor gear picks:
1. Bliss Zero Gravity Outdoor Chairs - 2 Pack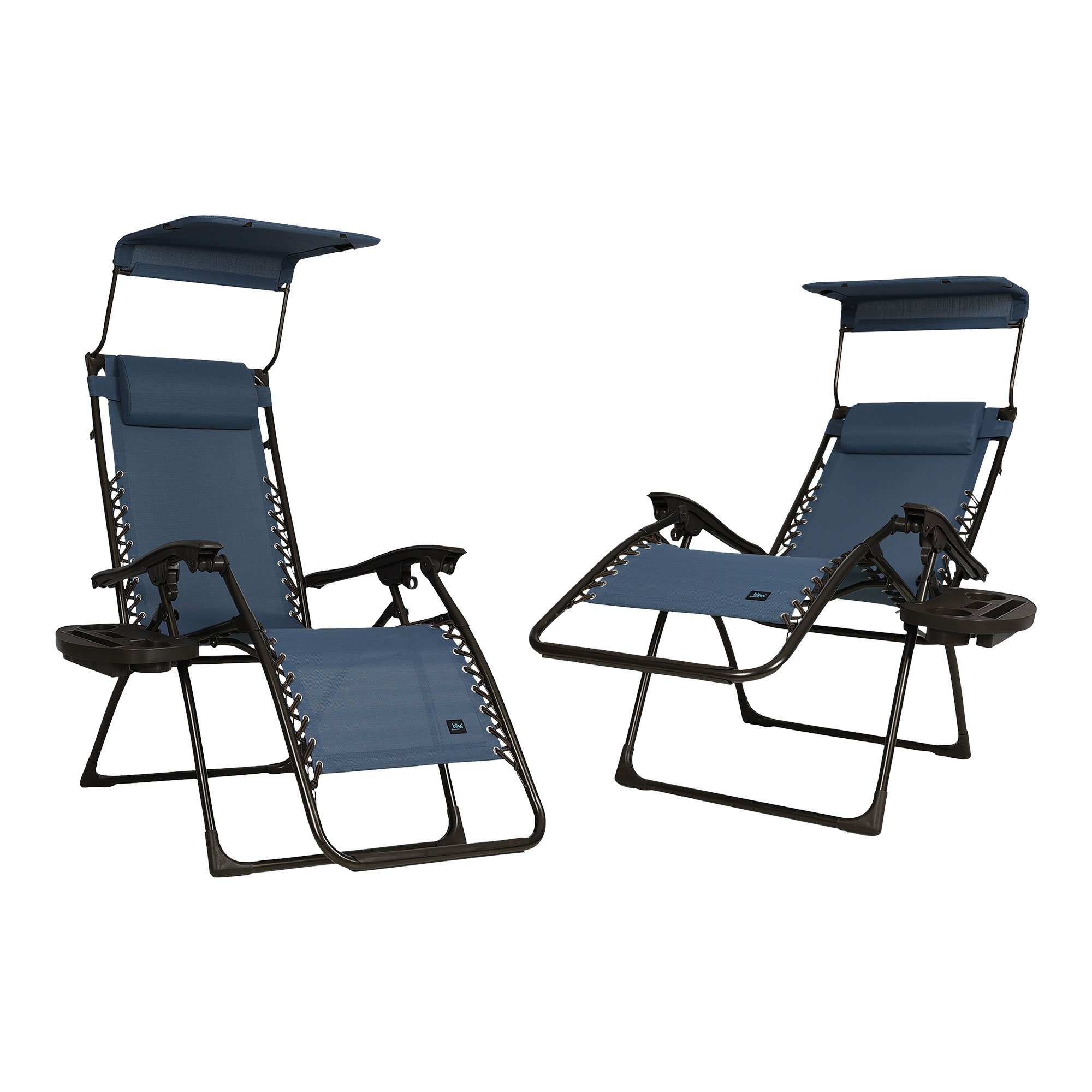 Nothing beats lounging in a comfortable chair when you're outdoors. That's why we recommend the Bliss Zero Gravity Outdoor Chairs!
With a convenient reclining mechanism, you can easily adjust the angle and lock it in your preferred position. Feel the comfort envelop you as you sink into the chair, with its padded headrest and armrests adding an extra touch of luxury. Crafted from durable steel and featuring weather-resistant fabric, these chairs are built to withstand the elements, ensuring they remain a reliable companion for your outdoor adventures.
But that's not the only thing we love about them – convenience is at the heart of these chairs' design. Need a spot to keep your drink while you relax? Look no further, as they come equipped with a practical cup holder tray. Plus, when the sun is beating down, you can retreat to the comfort of the built-in sunshade canopy, providing a cool oasis in the heat. And when it's time to call it a day, folding and storing these chairs is a breeze, making them hassle-free to put away until your next outdoor escapade.
These outdoor clearance chairs are perfect for your patio, backyard, or camping site. And they're only $119.99 for a 2-pack at Heartland America!
2. Frigidaire Misting Pedestal Fan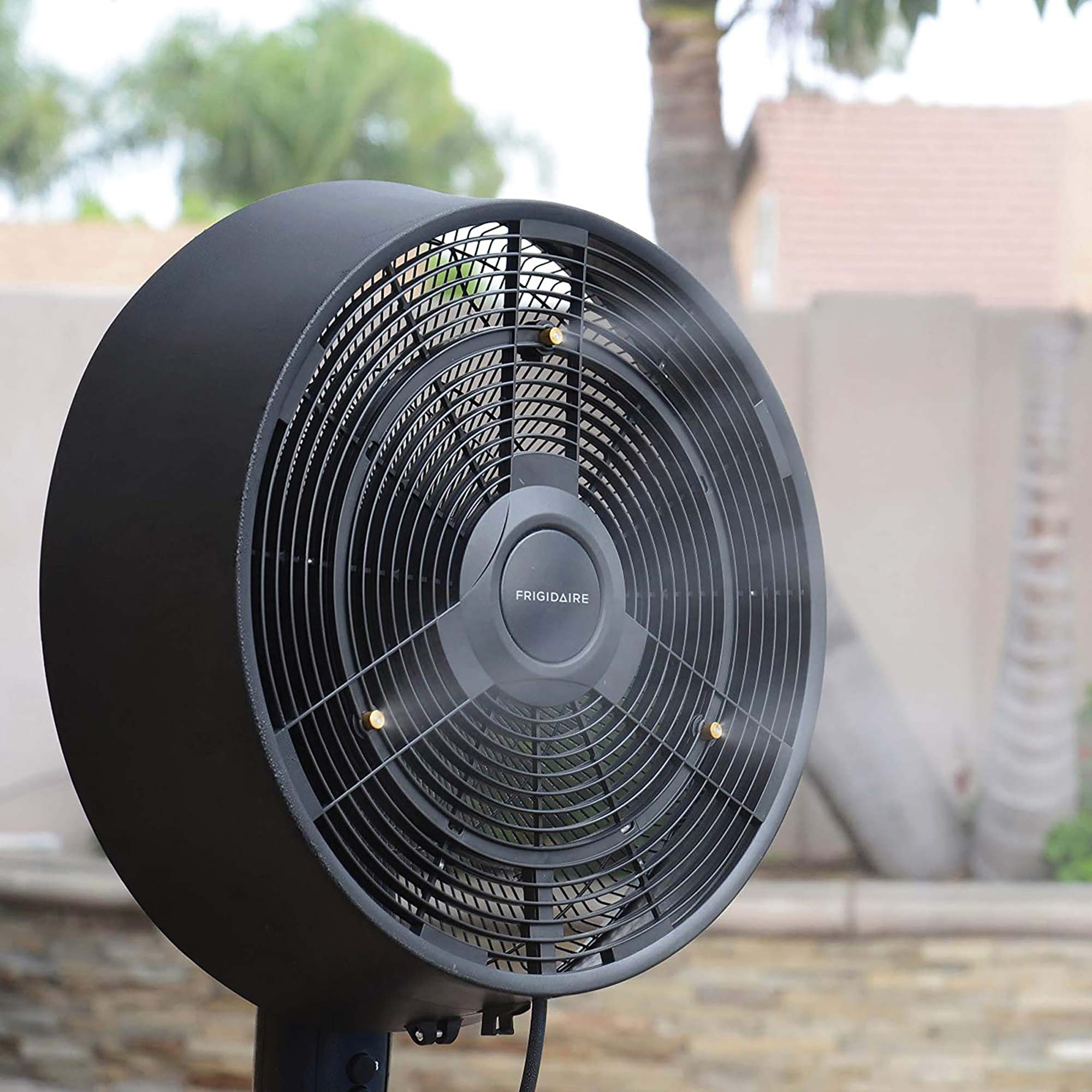 When it's hot outside, you need a fan that can cool you down quickly and effectively. That's why we recommend the Frigidaire Misting Pedestal Fan. This fan is not your ordinary fan - it has a misting function that sprays fine water droplets to create a refreshing breeze.
This misting fan is a total game-changer for those hot summer days! First off, it's got three different speed settings and a super cool oscillating function, so you can feel the breeze all around you.
You'll love how you can customize its height and tilt angle to get that perfect airflow, just the way you like it. And get this, it comes with a large water tank that can hold up to a whopping 1.5 gallons of water! That means you can stay refreshed for up to four hours straight without having to refill it constantly. Plus, assembling and operating it is a breeze too, thanks to the user-friendly design, and you can even control it with a handy remote! How convenient is that?
And here's the best part – you can get your hands on this fantastic outdoor clearance fan for just $84.99 at Heartland America. Trust us, once you have this lifesaver in your life, you won't know how you survived without it before!
3. Tigfox 500W Portable Power Station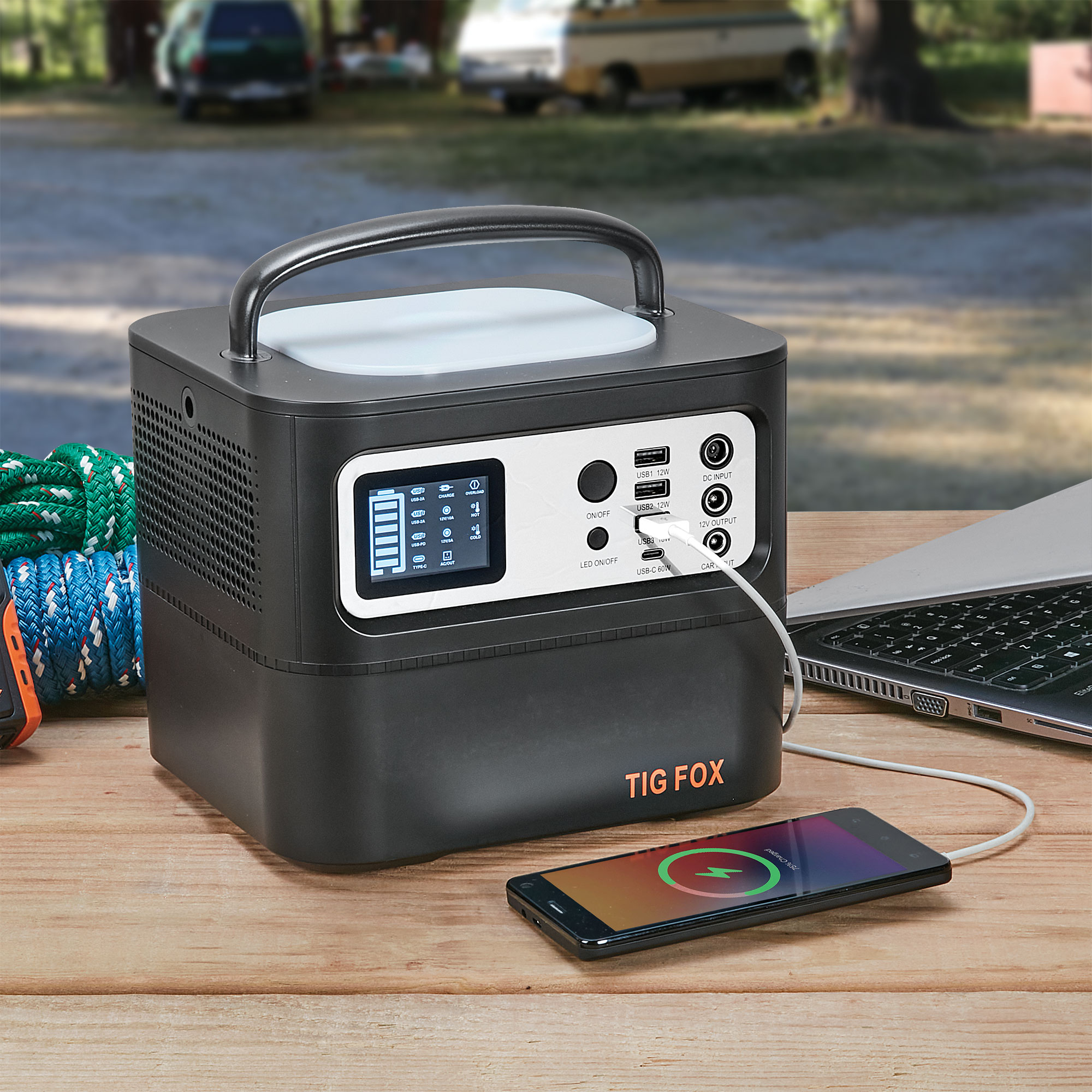 If you need some extra power for your outdoor devices, you'll love the Tigfox 500W Portable Power Station. It's just what you need for some extra power on your outdoor adventures!
This compact and portable generator is a real game-changer when it comes to charging your devices like phones, laptops, cameras, drones, you name it. It's got multiple output ports, including AC, DC, USB, and USB-C, so you're covered no matter what you want to charge.
Also, this power station is a beast with its large 500Wh capacity. It's got a pure sine wave inverter that delivers super stable and safe power to your gadgets. Plus, they've even added a nifty built-in LED flashlight, which comes in handy during those dark moments. Oh, and don't forget about the convenient LCD display that shows you the battery level and output status.
Charging this power station is a breeze too – you can juice it up using solar panels, car chargers, or wall outlets. Talk about flexibility!
This little powerhouse is the perfect companion for your camping trips, road adventures, or any emergency situations that might pop up. You'll be amazed at how useful it is in so many situations.
And guess what? It's available at Heartland America for under $300! Such a steal for all the functionality and convenience it brings to the table.
4. Chefventions Pre-Seasoned Cast Iron Skillet - 3-Piece Chef Set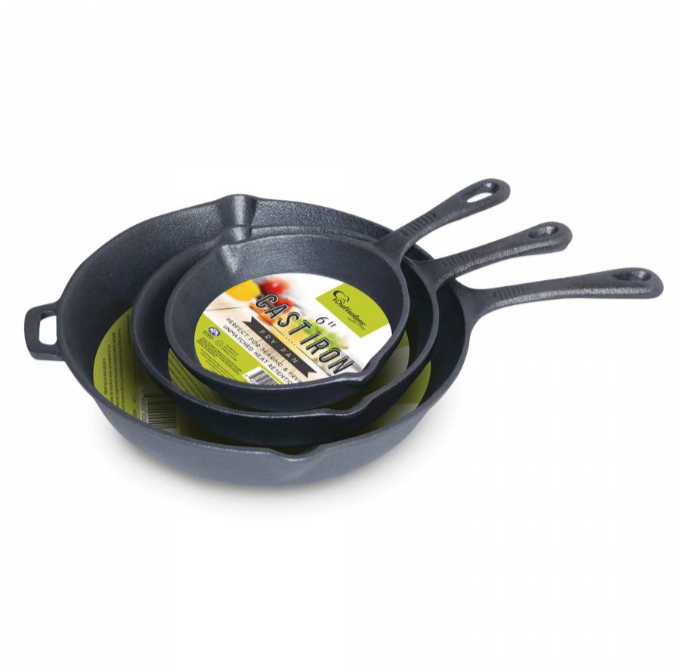 If you're a fan of cooking outdoors, then listen up – the Chefventions Pre-Seasoned Cast Iron Skillet 3-Piece Chef Set is an absolute must-have! Our customers can't get enough of these skillets, and once you hear what they can do, you'll be hooked too.
This fantastic set comes with three different-sized skillets – a 6-inch, an 8-inch, and a 10-inch – perfect for all your cooking needs. And the best part? They're already pre-seasoned with natural oils, making cooking and cleaning a breeze!
Not only that, these skillets are oven-safe and induction-ready, giving you even more options for cooking up a storm. They're so versatile that you can use them for frying, baking, grilling, or roasting ands on any heat source – be it campfires, grills, or stoves. From cooking up a hearty breakfast of eggs and bacon to grilling mouthwatering steaks and burgers, these skillets can handle it all.
Honestly, any outdoor chef worth their salt needs to have this skillet set in their arsenal. It's a game-changer, and once you try it, you won't be able to imagine cooking without it.
Ready to cook up a storm? You can grab this incredible Chefventions Pre-Seasoned Cast Iron Skillet 3-Piece Chef Set for under $30 at Heartland America!
5. Cassini 12-100x70mm Zoom Binoculars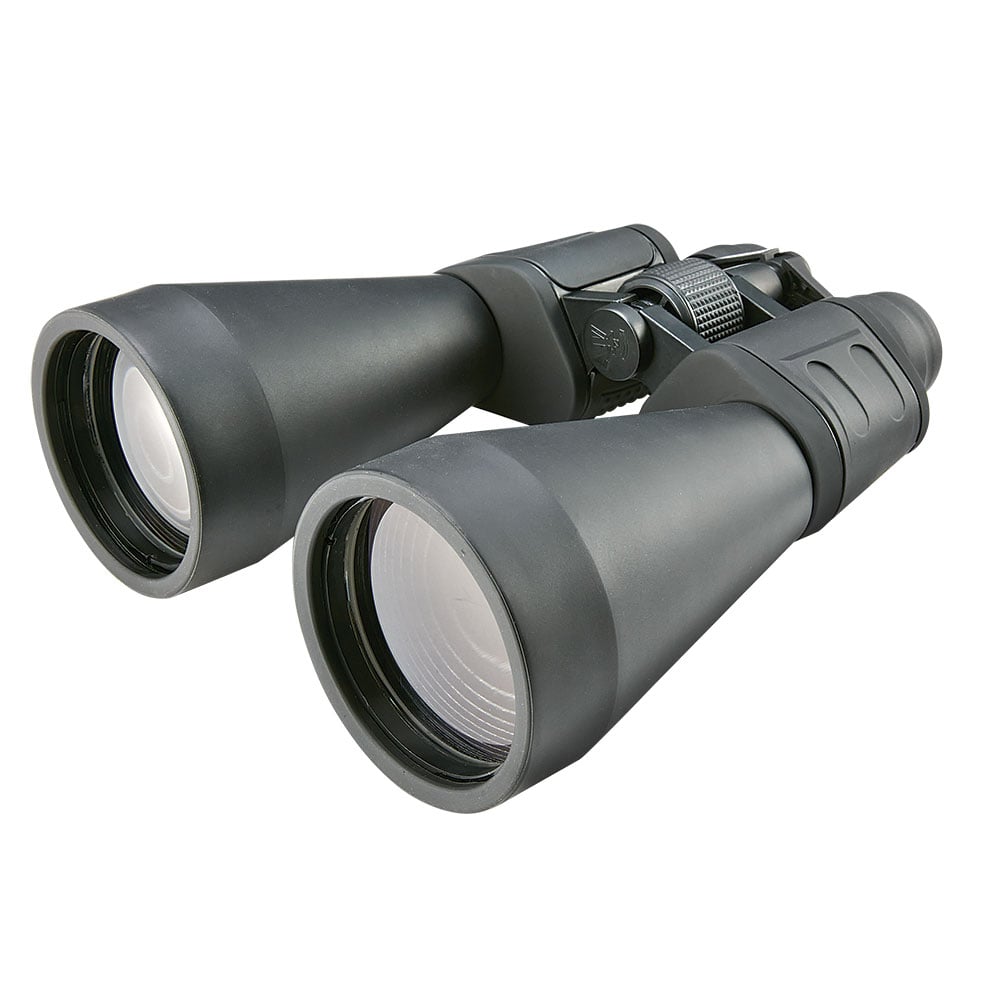 If you're looking for some adventure outdoors, you need a pair of binoculars that can zoom in on the action. That's why we love the Cassini 12-100x70mm Zoom Binoculars!
These Casini binoculars are all about power, versatility, and simplicity. With a variable magnification range from 12x to a whopping 100x, you can zoom right in on the action and get those incredible close-up views. And with a large 70mm objective lens, the images you'll see are bright and crystal clear!
What's even better is that these binoculars have a porro prism design and multi-coated optics, ensuring optimal light transmission and contrast. Plus, they've got a center focus knob and a right eye diopter adjustment, so you can fine-tune your focus for that perfect view. And to top it all off, they come with a tripod adapter, a carrying case, and a neck strap for easy handling and portability.
You can use these binoculars for all sorts of exciting activities – from wildlife watching and stargazing to catching all the action in sports events or spying on your neighbors (kidding!). Whatever you use them for, trust us, they'll take your outdoor experiences to a whole new level of awesome!
You can snag these fantastic binoculars for just $69.99 at Heartland America – a total steal for all the incredible features they offer.
Don't miss out on this amazing outdoor deal on Cassini Zoom Binoculars - get 'em before they're gone!
6. Yardstash Portable Outdoor Storage Tent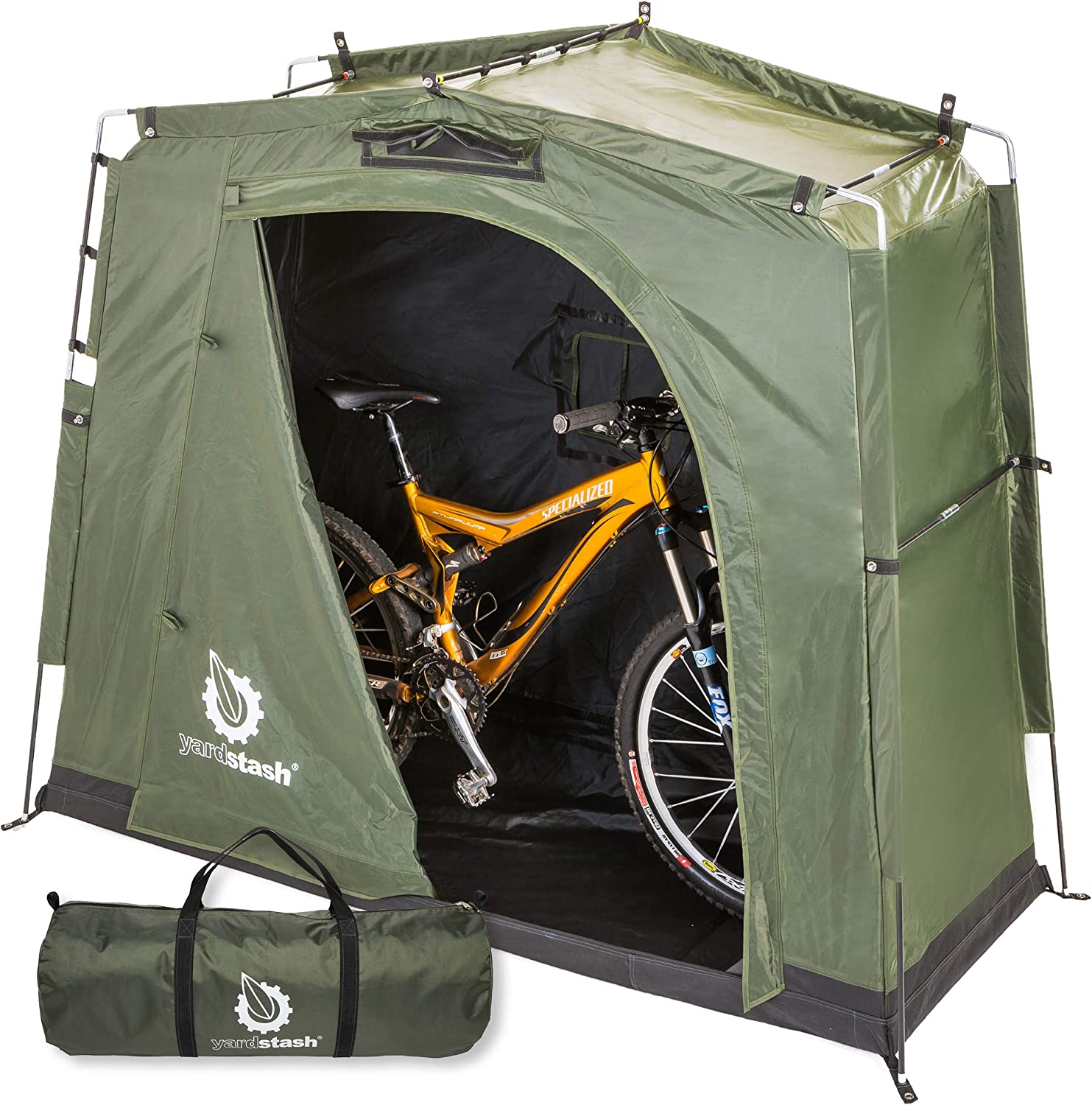 Hey, are you looking for a place to stash all your outdoor stuff? Check out this Yardstash Portable Outdoor Storage Tent. It's like a budget-friendly mini shed! You can fit two bikes, the lawnmower, even those pool toys – and the best part? It's made of this tough polyester that's UV-protected and waterproof. And don't worry, it's got a zipper door and windows for ventilation so it won't get overly stuffy or musty up in there. Not only does it have great ventilation, it's super easy to set up and pack away with all the bits and pieces it comes with.
Get this game-changer for just $119.99 at Heartland America and declutter your outdoor space with ease!
7. Deer Stags Men's Casual Hikers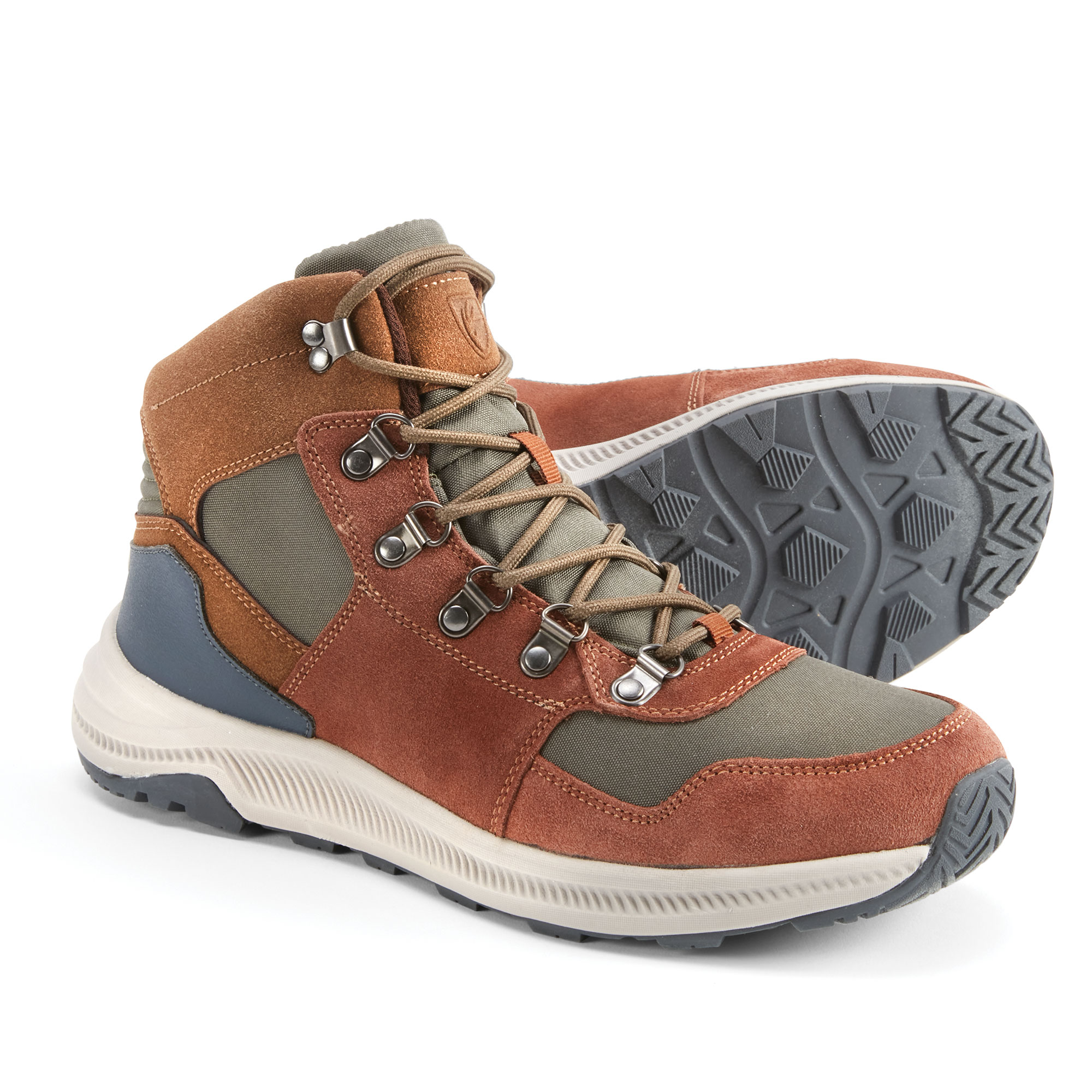 Looking for a pair of outdoor shoes to add to your outdoor gear collection that not only feel great but also look stylish? You won't be disappointed with the Deer Stags Men's Casual Hikers. These sneakers offer a perfect combination of support, cushioning, and grip.
The shoes come with a leather upper and mesh inserts that provide much-needed durability and breathability. The padded tongue and collar make sure your feet are comfortable, while the lace-up closure offers a secure fit. The memory foam insole molds to your foot shape, while the shock-absorbing midsole reduces impact, making these shoes perfect for long hikes or casual walks. The rubber outsole offers the grip and stability you need on all terrains. What's even better is that you can get them for only $39.99 at Heartland America!
8. Arena Solar Torch Lights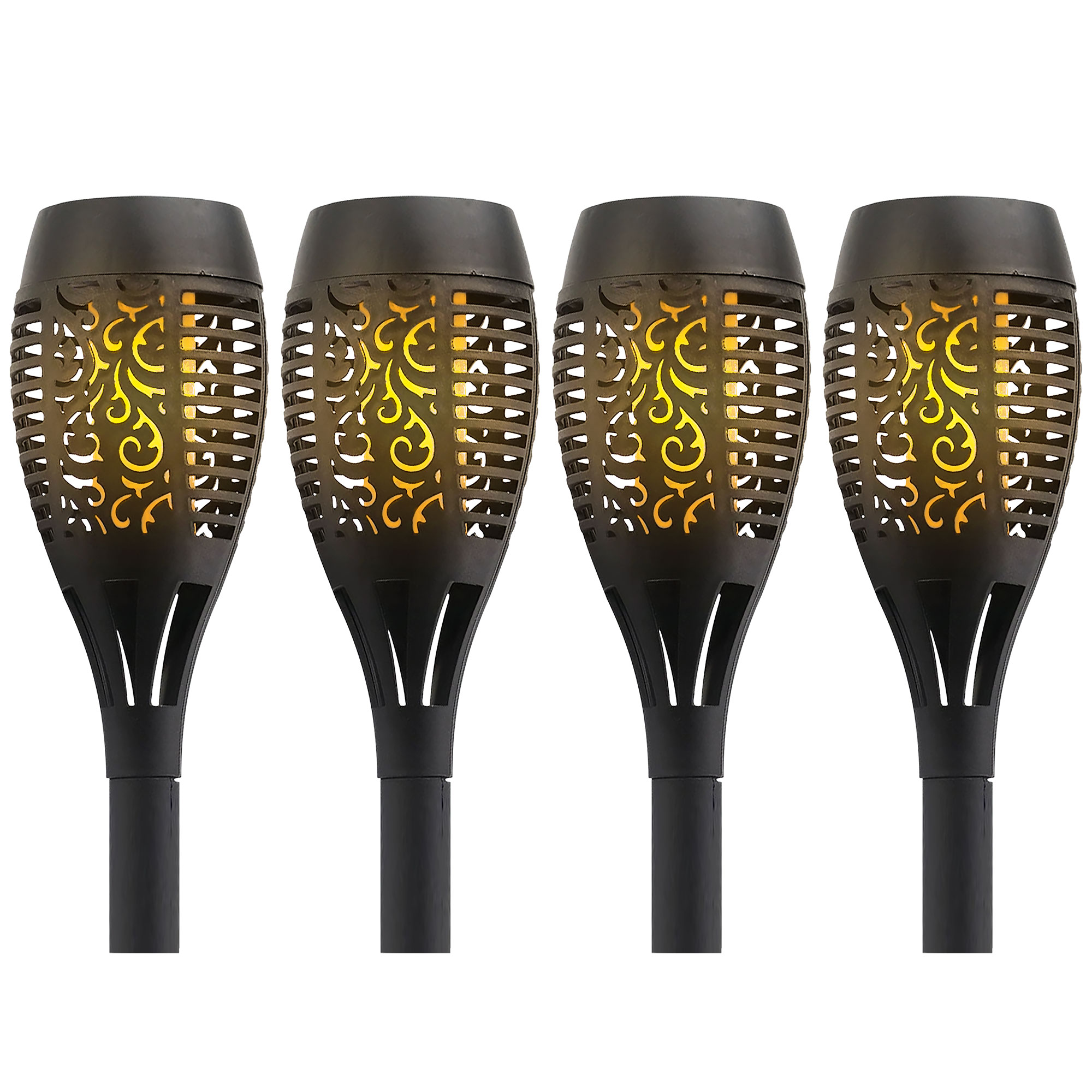 If you want to add some ambiance and illumination to your outdoor space, you'll love the Arena Solar Torch Lights. These lights are solar-powered and eco-friendly. They have realistic flickering flames that create a warm and cozy atmosphere.
If you aren't an avid DIY'er, that's not a problem. These solar lights are easy to install and use. They have an integrated solar panel that charges during the day and automatically turns on at night. They also have an IP65 waterproof rating that makes them suitable for all weather conditions.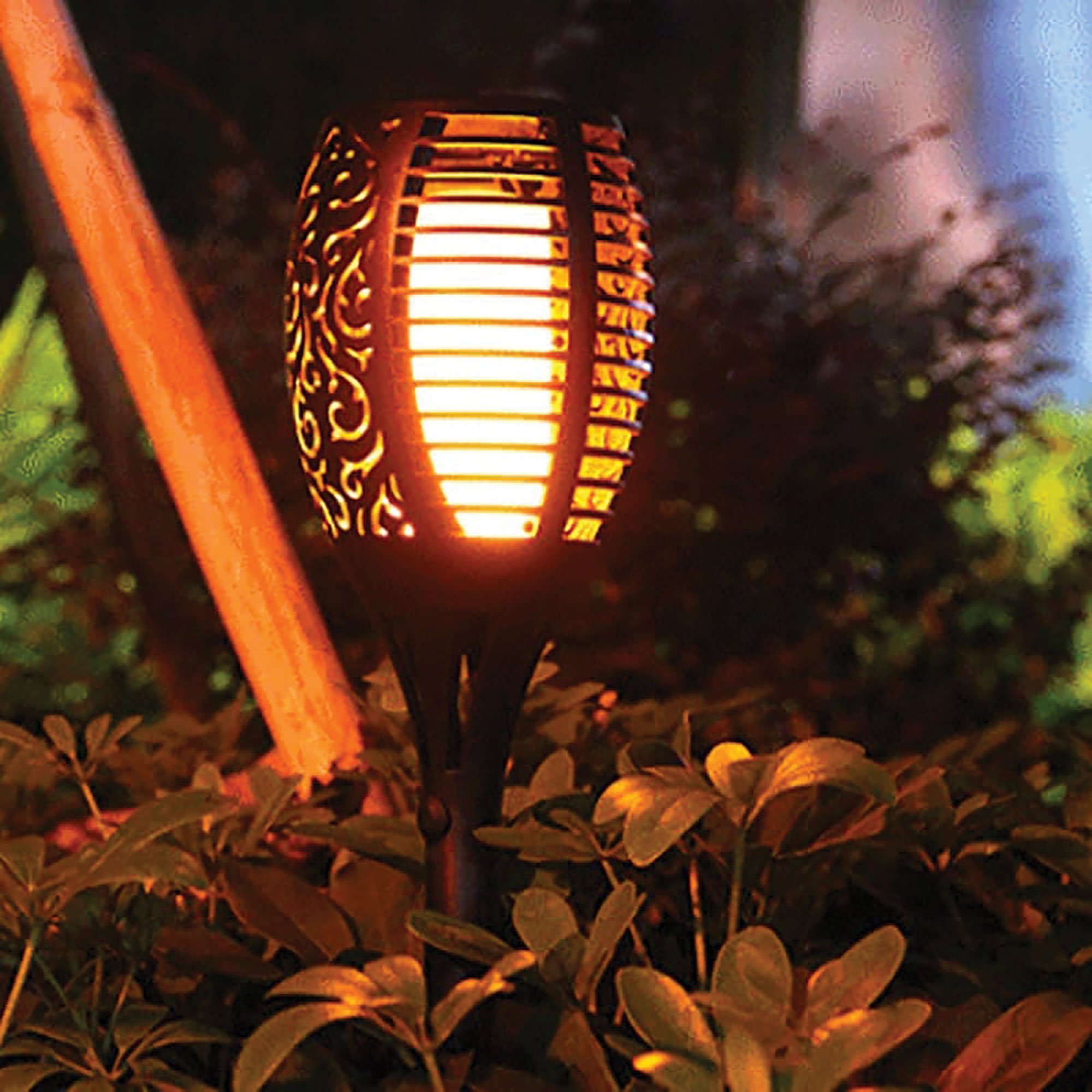 Just imagine how great these will look for your garden, patio, yard, or pathway! The torch lights are also sure to impress fellow campers and friends while you're enjoying a relaxing evening at the campsite. All-in-all, wherever you use these torch lights, they're a great way to add to the ambiance. And for just $29.99 for a 4-pack with limited stock, they're a flamin' hot outdoor deal you don't want to miss out on.
There's also a 2-pack solar torch light option for just $19.99!
9. Rechargeable LED High Lumen Flashlight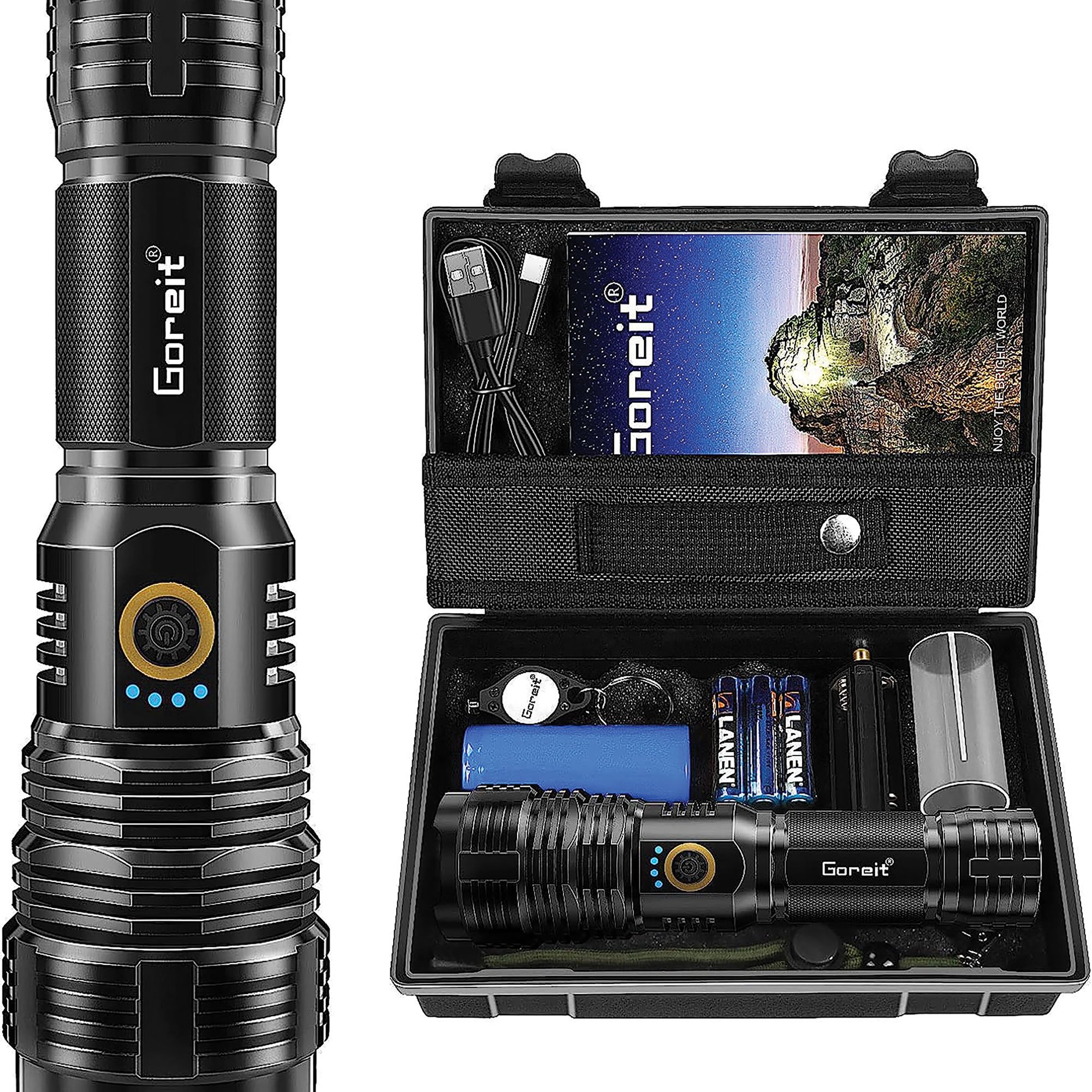 If you're ever out and about and need a trusty light, check out this Rechargeable LED flashlight that Heartland America customers are raving about.
It's insanely bright – like, 2000 lumens bright, and can shine up to 500 meters away. It's got five settings: the usual high, medium, and low, but also a strobe and an SOS just in case things get wild. The zoom feature is cool too, lets you focus the beam how you like. And get this, the battery lasts up to six hours! Perfect for our camping trips or those unexpected emergencies. Oh, and it's a steal of an outdoor deal at just $19.99 at Heartland America. Pretty neat, right? We think so!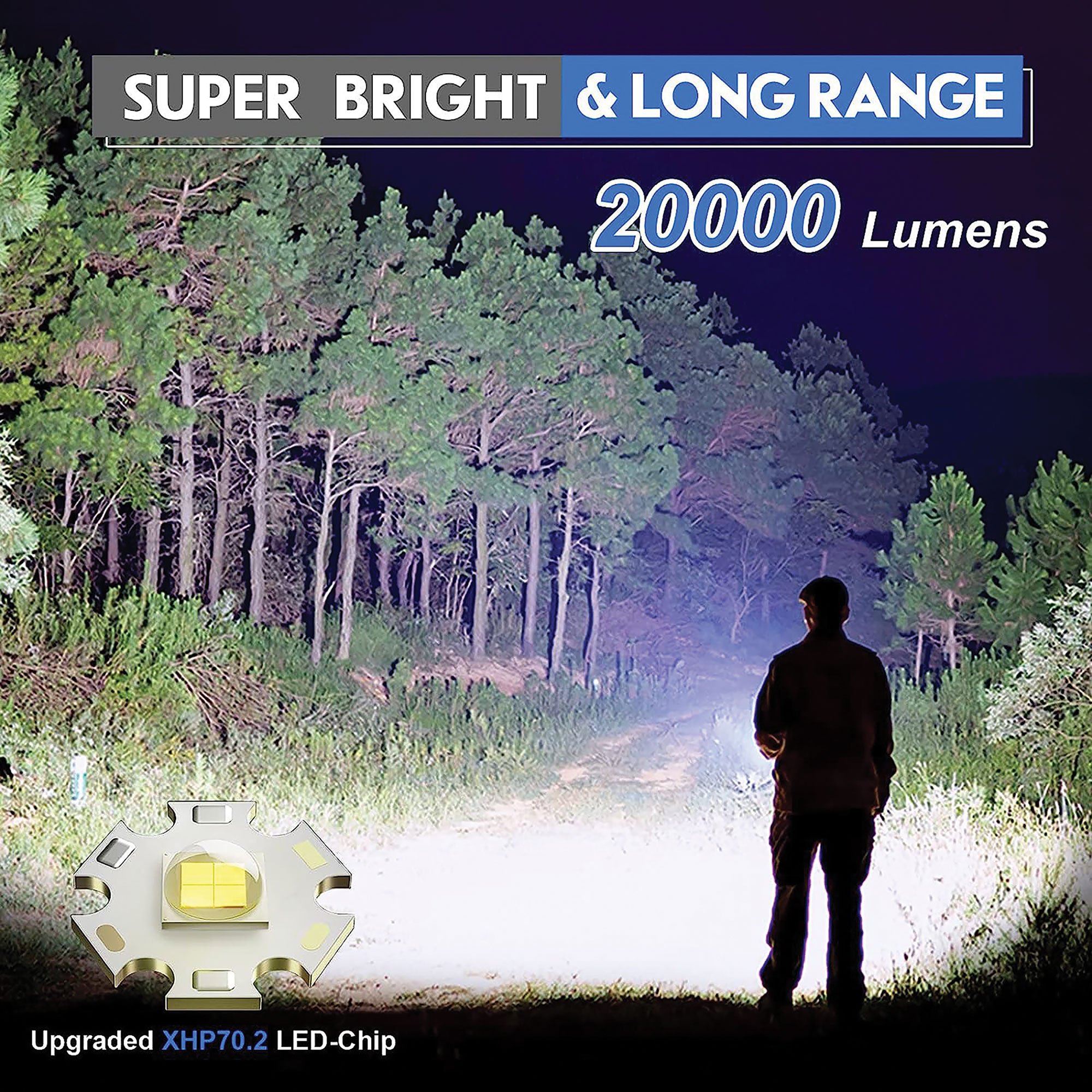 10. Battlevision Sport Glasses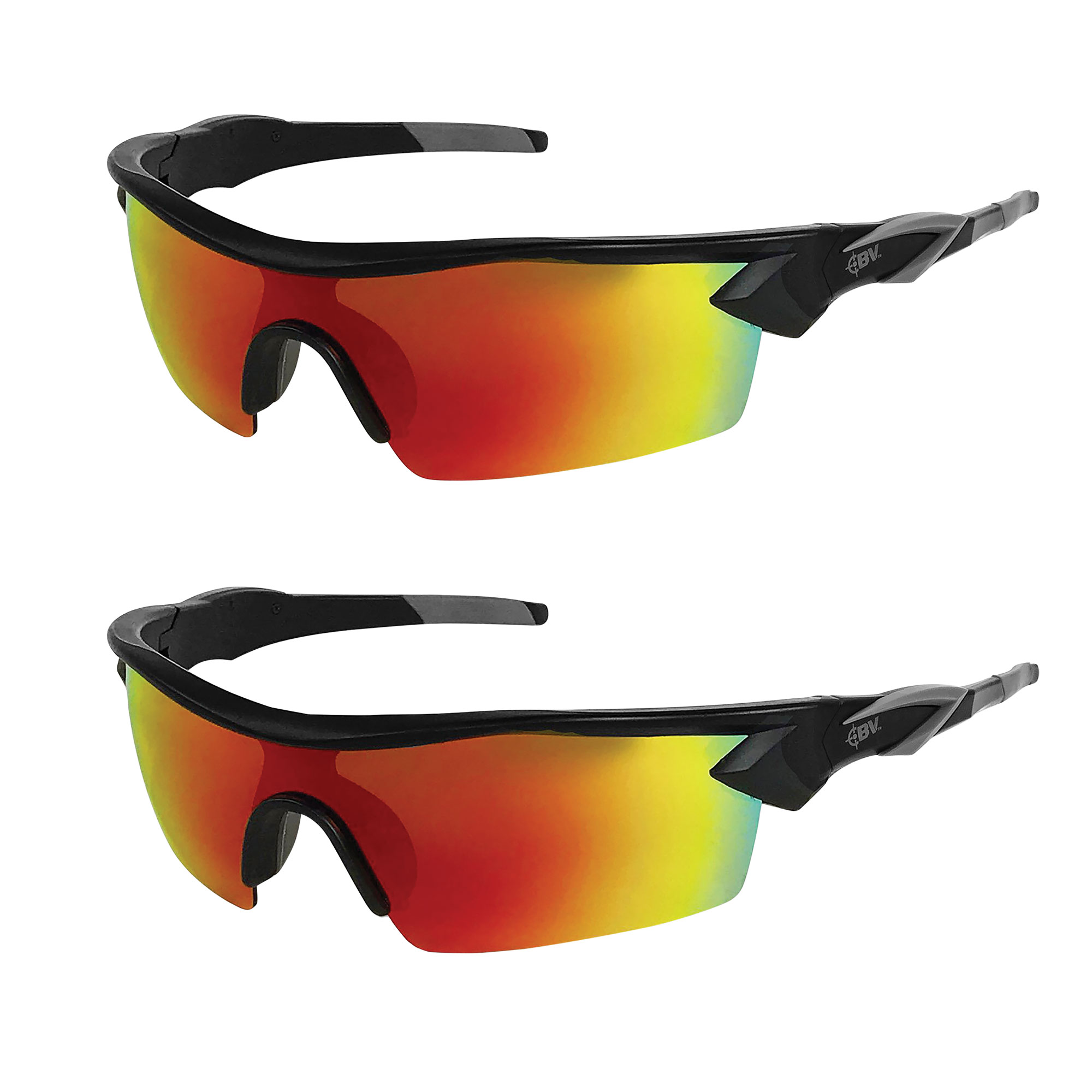 These amazing glasses block out glare and improve your vision so you can see the world clearly, no matter the conditions. Battlevision Sport Glasses are made with high-quality lenses that block out 100% of harmful blue light and 99% of glare. This means you can enjoy all the benefits of the sun without the harmful effects. The lenses also have a special coating that helps to improve your vision in low-light conditions. In addition to blocking glare, Battlevision Sport Glasses also offer a number of other benefits. They can help to reduce eye fatigue, improve your focus, and even protect your eyes from the wind and dust.
Great sports sunglasses don't have to break the bank. You can get a pair of these stylish yet functional sunglasses for under $20 from Heartland America!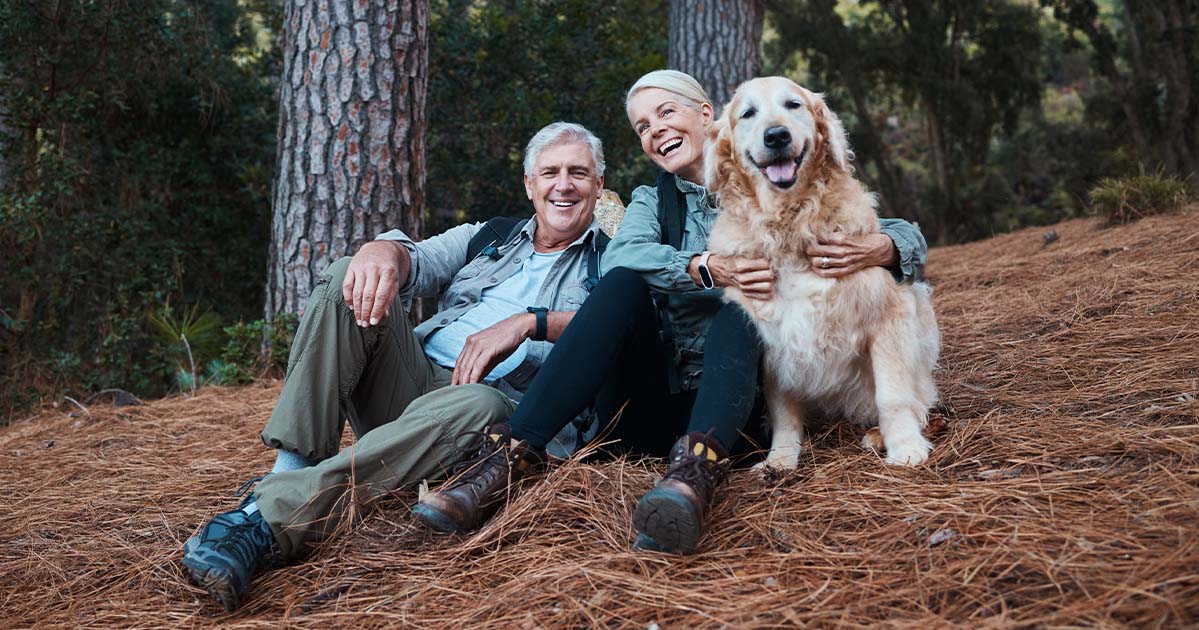 There you have it - our top 10 bang-for-your-buck outdoor gear picks. These are products that will enhance your outdoor experience and save you money at the same time. And they're all available at Heartland America, where you'll find the best deals on outdoor products and more.
So, what are you waiting for? Shop now and get ready for your next outdoor adventure!
---
---
Tags: outdoor
1
---
Please sign in or register to leave a comment.
Use the sign in link at the top of this page or visit the sign in page