5 DIY Hacks to Bust Inflation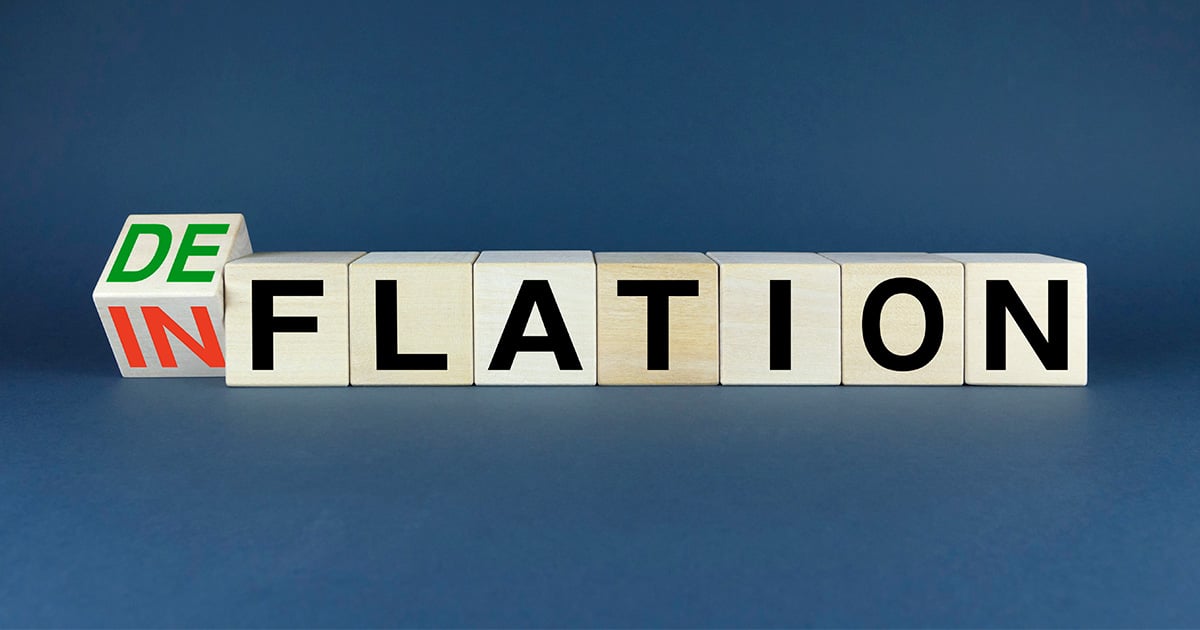 DIY to Save Money
Do It Yourself projects are a great way to save money during an inflationary time period! Check out this article to learn some great money-saving DIY hacks anyone can do.
by Jessie Breheim • July 15, 2022
---
Looking for ways to stretch your budget further?
With the economy experiencing high inflation rates, now is a great time to do more projects yourself to bust inflation and save more of your hard-earned money. Hiring a professional to do projects is expensive and a luxury many cannot afford right now, and that's where DIY projects come in handy. When you D.I.Y. (Do It Yourself), you save a lot of precious time and money in the long run which can make a positive impact on your budget. Expenses for services add up, so doing projects yourself can drastically impact your finances in a positive way.
DIY is easy - anyone can do it! Many of these projects are easy to do, and with the right research, can be self-taught in little time. A quick search on the internet can lead you to ultra-helpful articles and YouTube has a plethora of beginner DIY projects available at the click of a button. Learning how to DIY can also create a great sense of accomplishment as you acquire new skills, making it great for your mental health.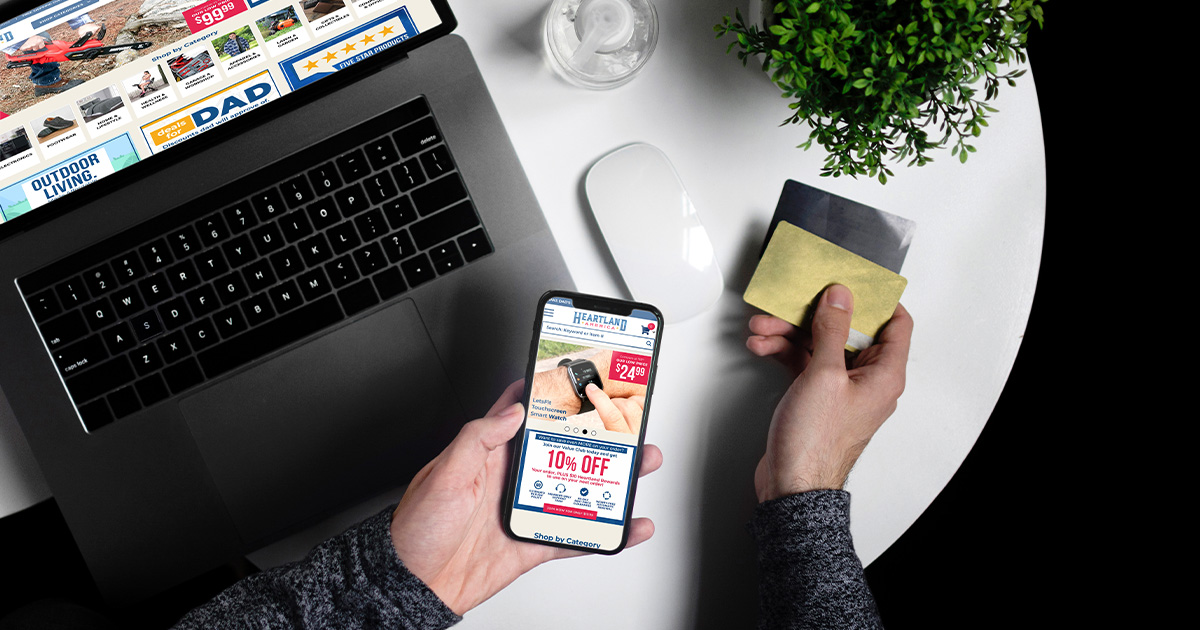 Here are 5 great DIY hacks to save you more money: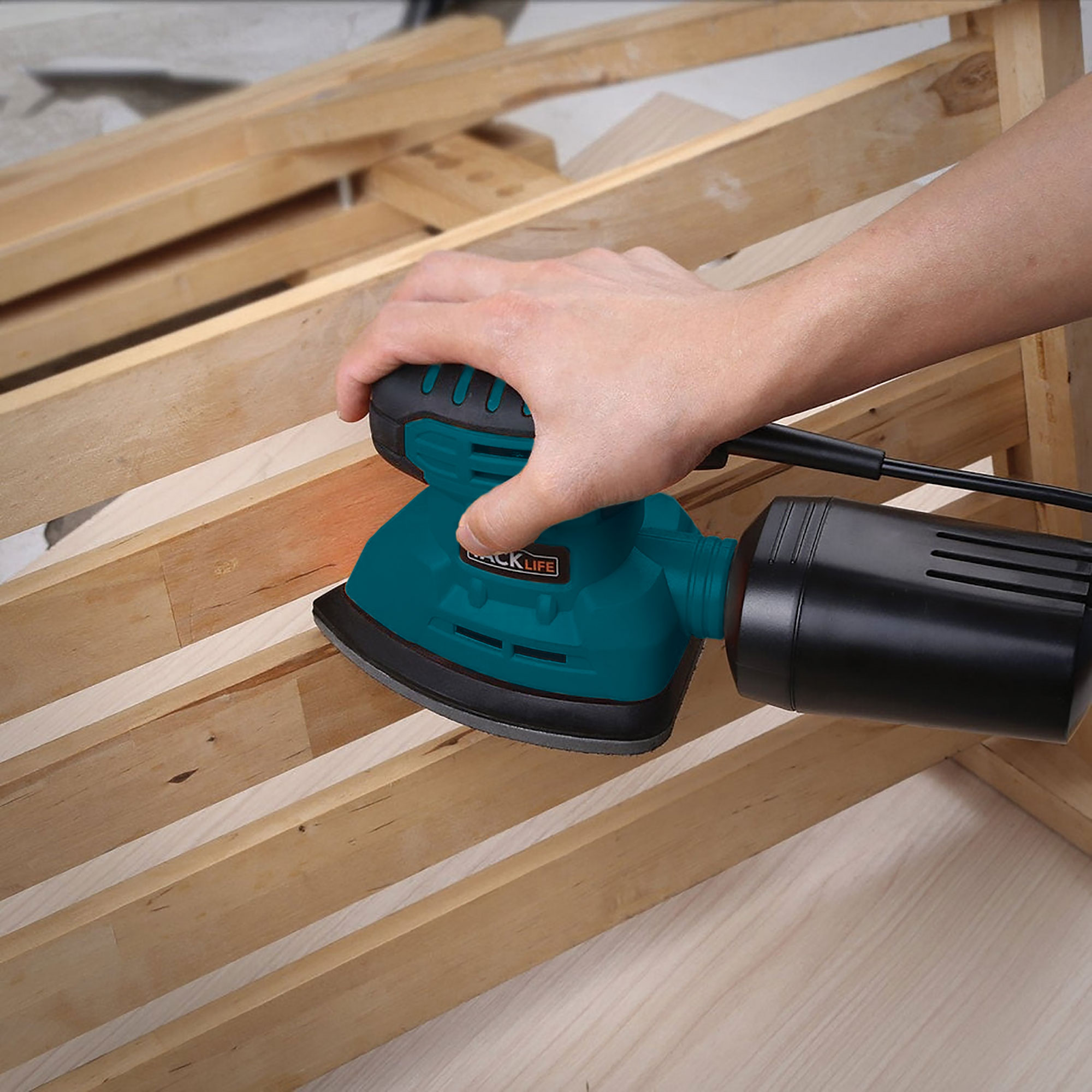 1. Tackle home improvement projects yourself.
Looking to take on a new project at home? Get the tools you need to do it yourself and take on the home projects solo (or with the help of friends/family!).
-Refinish Furniture: You can find free or cheap furniture on Facebook Marketplace or renew furniture you already have to extend its life. First, get yourself a multi-tool for cutting and a detail sander for smoothing out surfaces before painting. Then check out YouTube for some great DIY videos to learn how to complete the project like a pro. It's not only a money-saving hack but is a passion for many!
-Outdoor Lighting: There are many great outdoor lighting options that are easy to install on your home or garage. The As Seen On TV Bell and Howell Bionic Floodlight illuminates up to 1,000 sq ft and can be mounted without wiring or installation. Simply mount it to a post or a wall with the included mounting hardware or use the included ground stake to shine beaming light from the ground. There is also an included remote control to keep the solar motion light on as long as you want with the simple click of a button.
-Washing Carpets & Upholstery: Instead of hiring a cleaning service, wash couches, rugs, and carpet yourself with a wet vac. The Hoover Power Scrub Elite Pet Vacuum takes your carpets from dirty to clean and dry in just 45 minutes! It's a must-have for keeping carpets fresh and clean, and it's much more affordable in the long run than paying someone else to clean.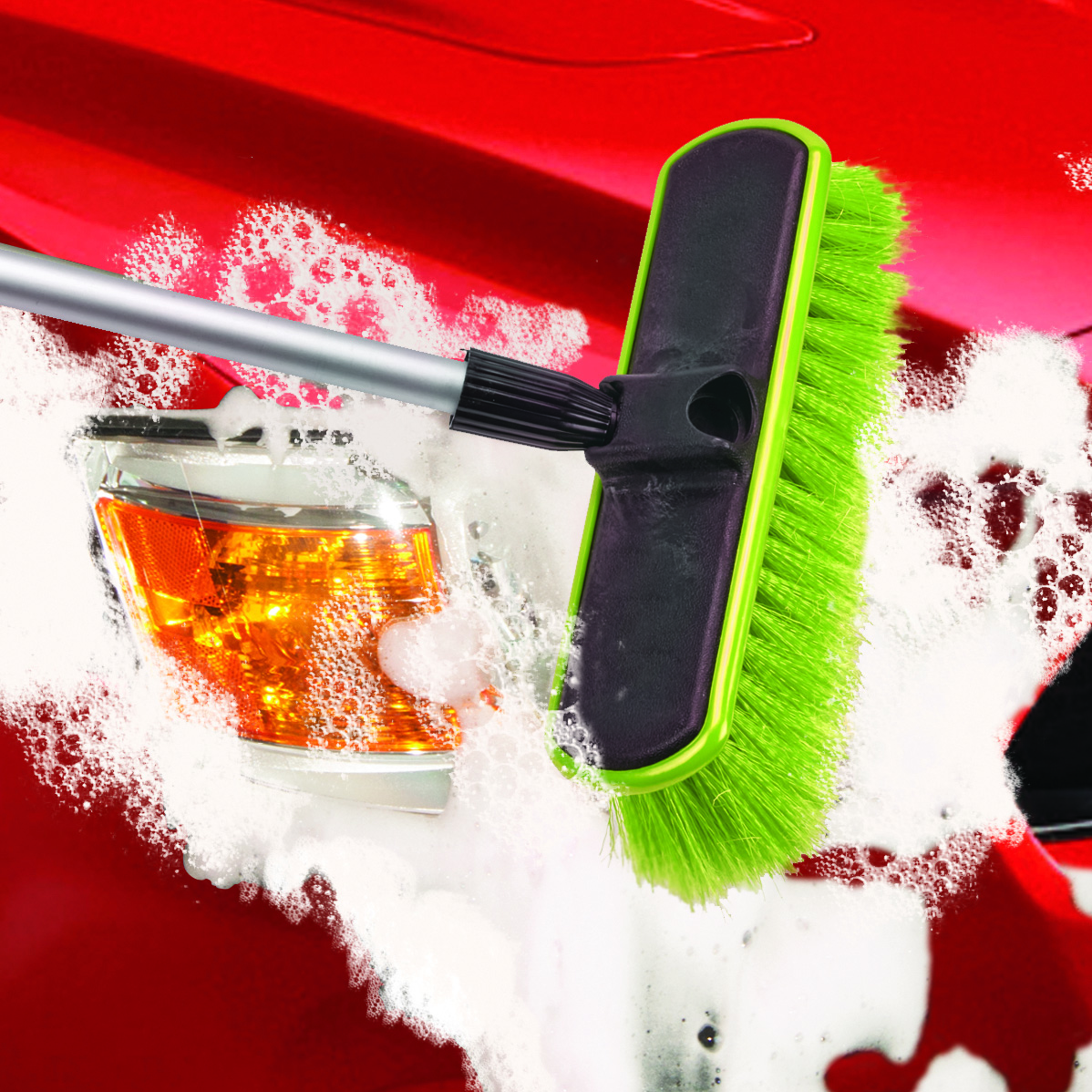 2. Skip the expensive auto shop and do your own minor car maintenance.
-Oil Changes: Change your own oil at home with a liquid transfer pump. It's easy to use and minimizes oil spillage, saving you even more money. It pumps up to 1-1/2 gallons per minute with virtually no effort. Since its cordless, its ideal for use when standard power is unavailable and its easy to carry & transport.
-Car Washes: You can also wash your car at home instead of going to a car wash! This saves you time from having to drive to an expensive carwash as it can be done right in your own driveway. Hook up a reliable garden hose with your favorite sprayer nozzle or use something more innovative like the Simoniz 207 Flow Washer Brush. The washer brush easily connects to your garden hose and blasts/scrubs away grime from your car, boat, RV, or any other vehicle.
Another great option is the Sun Joe Electric Pressure Washer. This pressure washer is affordable at just $69.99 and is lightweight yet powerful. DIY Dad shows tips and tricks on how to best use the power washer on YouTube.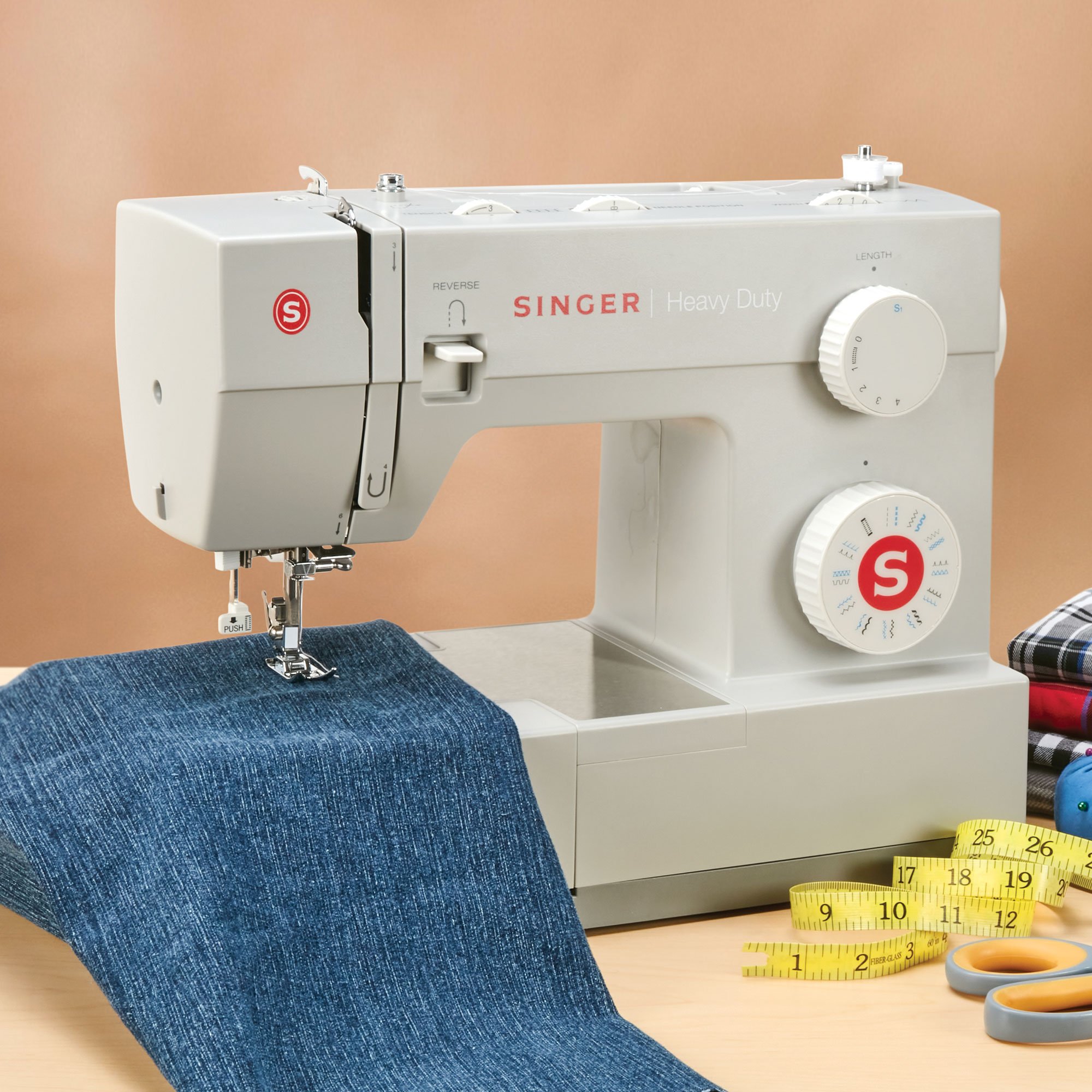 3. Get crafty and learn to sew.
No need to go to an expensive clothes tailor! Hem and sew clothing, bedding, and other items yourself with a durable sewing machine. Sewing is also a lifelong hobby that is enjoyed by many and can cut down costs when you do it yourself. There are many books, articles, and videos on how to sew for beginners for those who don't already know how to. Plus, picking up this skill could come in handy when you're in a pinch. If your dog decides to tear through that down blanket of yours and feathers are flying everywhere, you can sew up the the tear in just a couple minutes!
Singer Heavy Duty Sewing Machine $149.99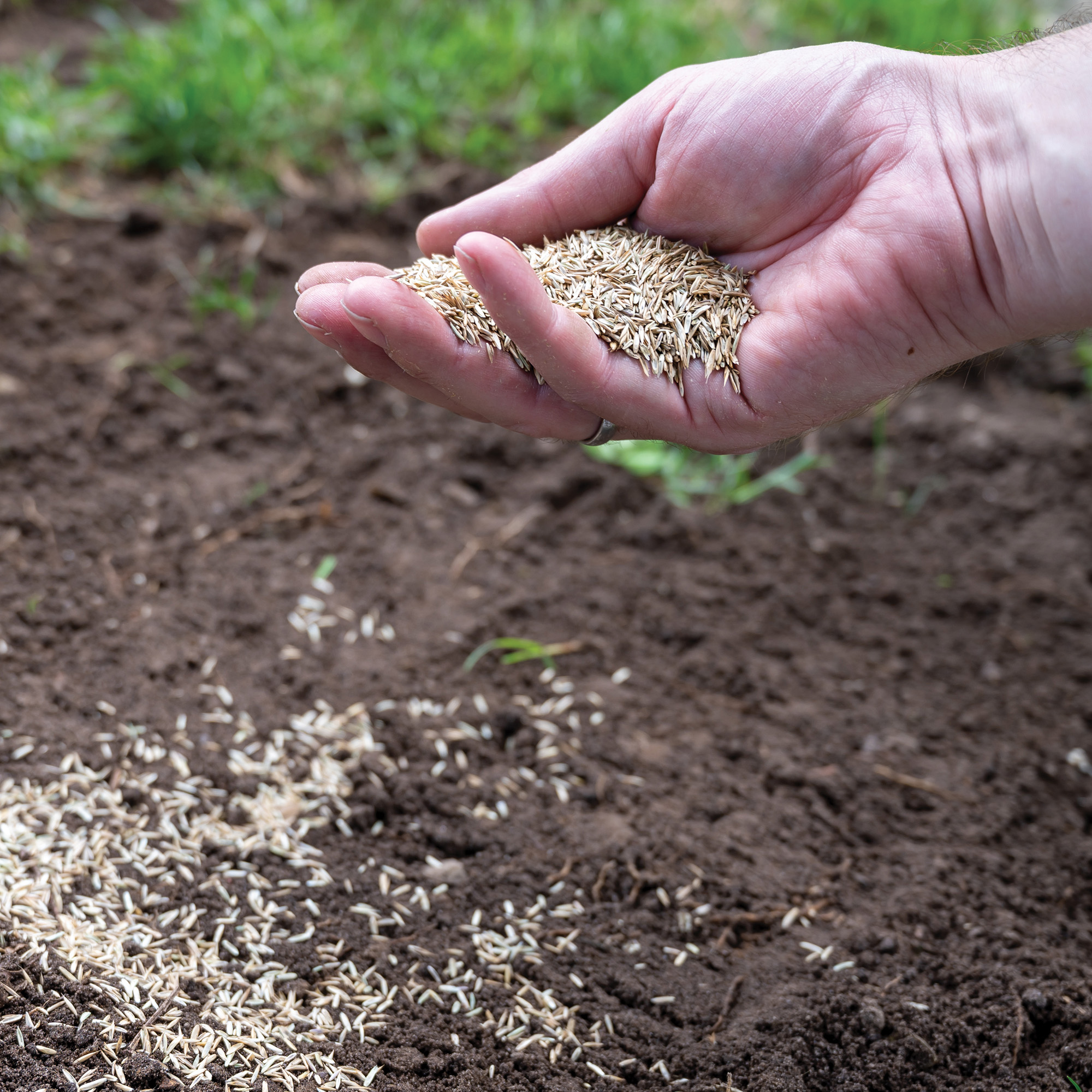 4. Take gardening and landscaping into your own hands.
Grow Your Own: Are you experiencing food shortages in your area due to supply chain issues or inflation? Grow your own fruits and vegetables at home! Not only does it save you money, but you may find a newfound hobby that you love for years to come. It is also can help aid a healthier diet, urging you to eat more fruits and vegetables more regularly.
TACKLIFE 3 Piece Garden Tool Set $8.97
DIY Yard Care: Want to save even more money on making your yard look great? Skip paying expensive lawn companies and cut your grass yourself. There are great grass seed options you can lay down yourself like Canada Green Grass Seed, which grows quickly in even the harshest of climates.
Hiring a professional lawn cutting service can get really expensive. Save money by doing it yourself with a new gas or electric lawn mower. For cutting the grass, upgrade to an easy-to-use electric lawn mower. This saves you from using expensive gas and is a more eco-friendly option than a gas lawn mower. There are both corded and cordless options, with corded options being even more budget-friendly than cordless.
When it comes time to water your grass, invest in a quality garden hose. Some hoses like the Tornado Tools Stainless Steel Metal Garden Hose come with an adjustable nozzle for targeting watering of plants and grass. Or, hook it up to a sprinkler and let the sprinkler do the work for you.
DIY lawn care also lets you get in some extra exercise and encourages you to spend more time in the great outdoors. It's a win-win for your wallet and your health!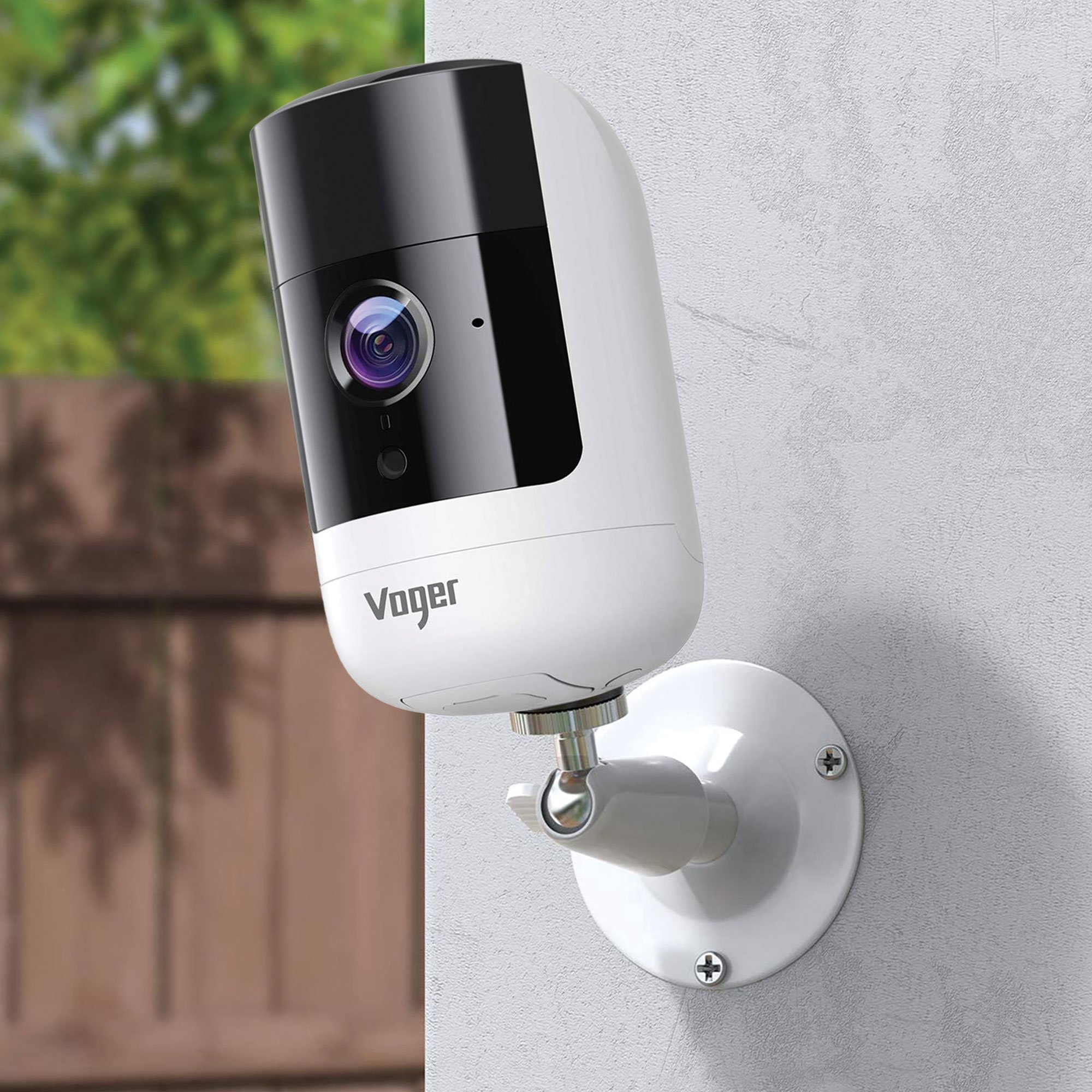 Home security systems set up by other companies can be very costly. Plus, they typically try to lock you into long-term plans that end up being very costly annually. Instead of having a company set up your home security, save some money and do it yourself! A great starter DIY security system is the Voger Outdoor Security Camera which has dual 160-degree PIR motion sensors, night vision and high-quality 1080p video. You can view the live feed right on your smartphone and can store footage on your own SD card or the cloud. Plus, set up is easy with no wiring hookup needed.
Voger Outdoor Security Camera $49.99
DIY Is the Way to Go!
You don't have to be an expert to tackle many DIY projects at home. With a little help from the internet, great value products, and some effort you can take on a variety of projects yourself that you otherwise may have paid someone else to complete. It's a major money saver that will help you keep more of your savings and spend less initially and over time. Plus, DIY not only brings you a sense of self accomplishment but it can boost confidence when you master a new skill!
Additional Resources
Want to learn how to tackle outdoor projects yourself? Check out our DIY Dad videos on YouTube! Watch Now
Want to get specials on products to help with your next DIY project? Subscribe to our email list! We won't spam you and will only send you great value. Subscribe Here
View our great value DIY products here!
---
1
---
Please sign in or register to leave a comment.
Use the sign in link at the top of this page or visit the sign in page