The Ultimate Men's Skincare Routine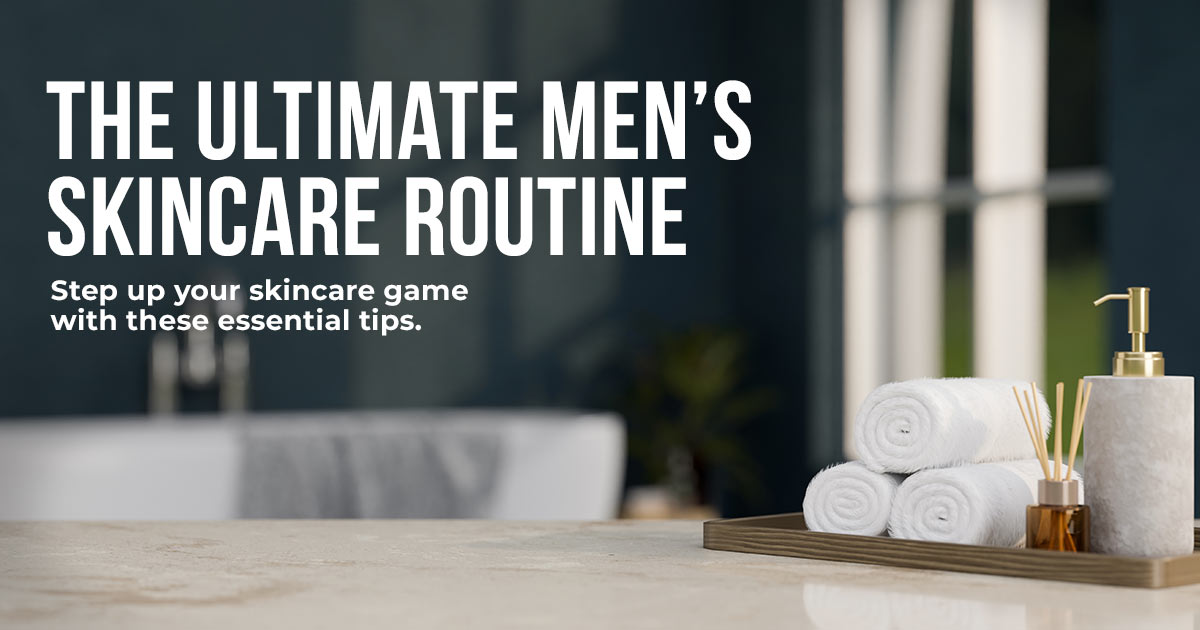 Creating a skincare routine is easy! Add these three simple steps to your daily routine to look younger, healthier and get a great boost in confidence.
by Jessie Breheim • September 09, 2022
---
A lot of guys overlook skincare and the importance of keeping skin healthy. To keep skin looking and feeling its best, it's important to have a go-to skincare routine. The ultimate men's skincare routine includes washing/exfoliating your face, shaving (if desired), and moisturizing. With the proper tools and dedication, having a regular skincare routine can cause a drastic difference in your appearance, making skin look younger and brighter!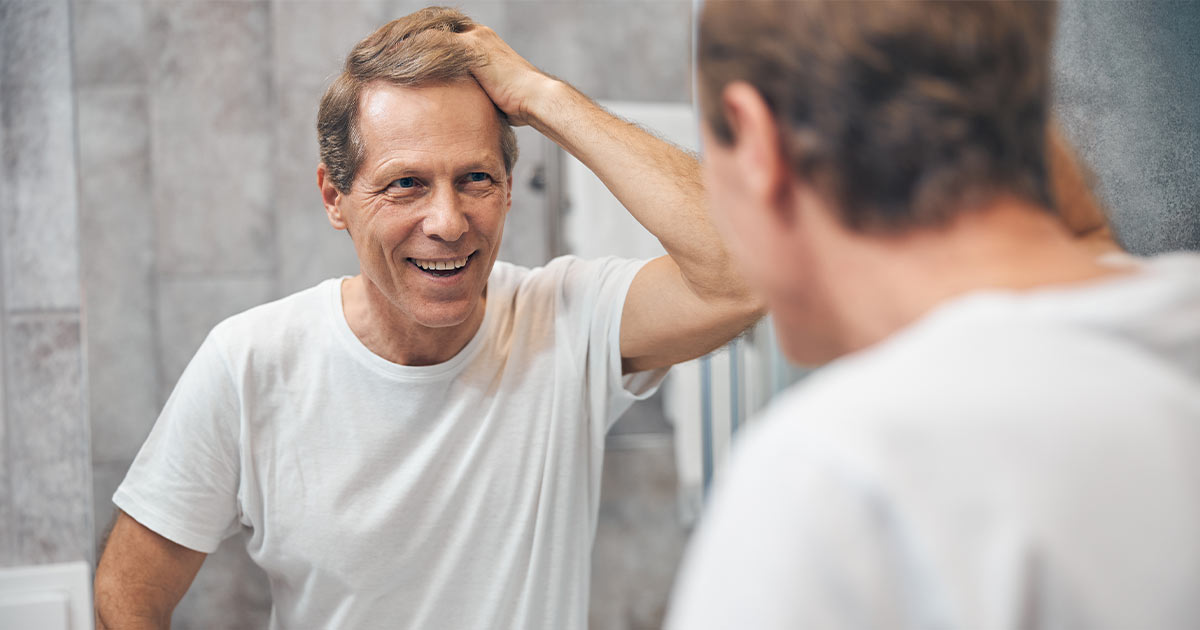 Here are three great skincare routine steps that should not be overlooked:
1. Wash your face and exfoliate
Clean your skin with warm water and a paraben-free face wash. This helps set the base for a frictionless shave and unclogs your pores. Use a textured wash cloth while washing your face to exfoliate skin and get rid of dead skin cells. Pro tip: do this in the shower so the steam can open up and unclog your pores even further!
2. Shave
If you prefer a more clean-shaven or well-groomed look, now's the time to shave! Be sure to have a razor or shaver with extra-sharp blades so the skin does not get irritated. Always use shaving cream with a razor for the smoothest outcome and a good quality shaver/buzzer for trimming beard hair.
Remington Virtually Indestructible Rotary Shaver $49.99
The Remington Virtually Indestructible Rotary Shaver has a three-head Pivot & Flex rotary cutting system with PrecisionPlus heads that capture long hairs and short stubble. It's perfect for the best men's skincare routine because of its dual track blades and active contours that provides maximum skin contact, leaving skin looking its best. Plus, it has Power Flex 360 technology that allows the entire head to adjust to any angle, helping to avoid nicks on your face while grooming.
3. Moisturize
Overlooked fact: men should moisturize! For facial moisturizing, be sure to use a lotion specifically for your face. This helps to reduce breakouts and ingrown hairs while providing just the right amount of moisture to your face. Hand balm or cream is also a must for men that do a lot of physical work or live in dry climates. Hand balm can also be used on the rest of the body for especially dry areas like elbows and knees.
Using a good face lotion also can help you look younger and healthier. It traps water in the skin, allowing your face to stay moisturized throughout the day. To get the biggest benefits from face lotion, you want to use a paraben-free lotion that won't irritate the skin or clog pores.
Duke Cannon Standard Issue Face Lotion $16.99
Duke Cannon Standard Issue Face Lotion is an excellent high-quality face lotion option for men (plus women can enjoy its benefits too!). The Duke Cannon lotion is formulated to provide instant, long-lasting hydration while reducing excess oil and shine. It goes on smooth and lightweight, without leaving a greasy residue. Apply it to a clean face once in the morning and once at night to get the best results.
Duke Cannon Bloody Knuckles Hand Repair Balm $16.99
Don't skip the hands! Duke Cannon Bloody Knuckles Hand Repair Balm is the perfect men's skincare product for restoring moisture and soothing hard-working hands. It's also great for men (or women!) that live in dry climates. The lanolin in the hand repair balm seals in moisture and helps prevent water loss. Use it during your skincare routine and throughout the day as needed for the best results.
Shop Duke Cannon Face Lotion and Hand Cream Combo for just $27.99!
Healthier Skin, Happier You!
In conclusion, men should definitely consider skincare in their daily routine. And it doesn't have to be difficult! Simply cleanse, exfoliate, shave, and moisturize to get skin looking and feeling its best. Plus, having healthier skin can also give you a nice confidence boost! It'll brighten not just your skin but your entire day, knowing you put in the effort to take care of yourself.
So what're you waiting for? Get glowing, and start a men's skincare routine today!
Products Your Skin Will Love


---
Tags: skin care
1
---
1 Comment
Duke rules
Love the duke cannon hand balm, it doesnt stink like other ones i've tried!
---
We're so glad you love the Duke Cannon hand repair balm! Thank you for sharing.
---
Please sign in or register to leave a comment.
Use the sign in link at the top of this page or visit the sign in page