Top 5 Tailgating Essentials to Kick Off the Season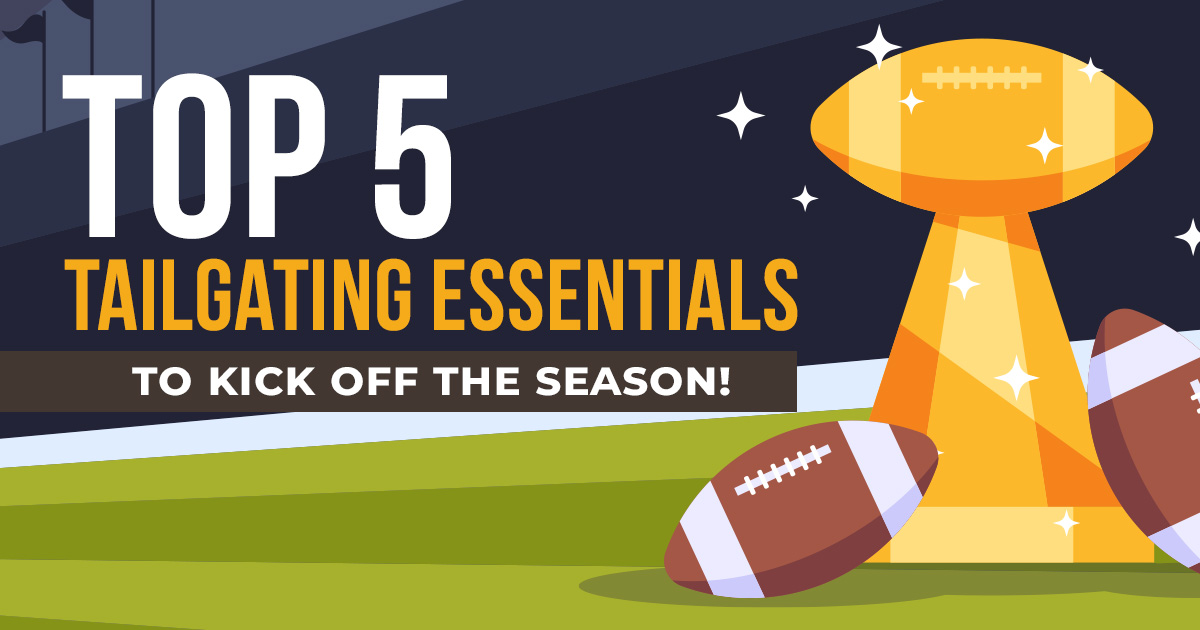 Elevate your tailgating game this football season with these five tailgating essentials that fans love and swear by!
by Jessie Breheim • September 02, 2022
---
The air is fresh and crisp, leaves are starting to fall… which can only mean that football season is underway! Football is one of America's favorite sports and it's a pretty big deal. To get the full football fan experience, tailgating is a must. Tailgating allows fans to connect with one another and share their love of the great American sport over yummy food, great tunes, and good times!
To get the best tailgating experience, there are a few tailgating essentials that fans swear by. These essentials are all portable, functional, and also look great too! You need food accommodations, gear for cooking, shelter, portable seating, and of course some good music to set the mood and hype up fans before the big game (and sometimes after the game too!).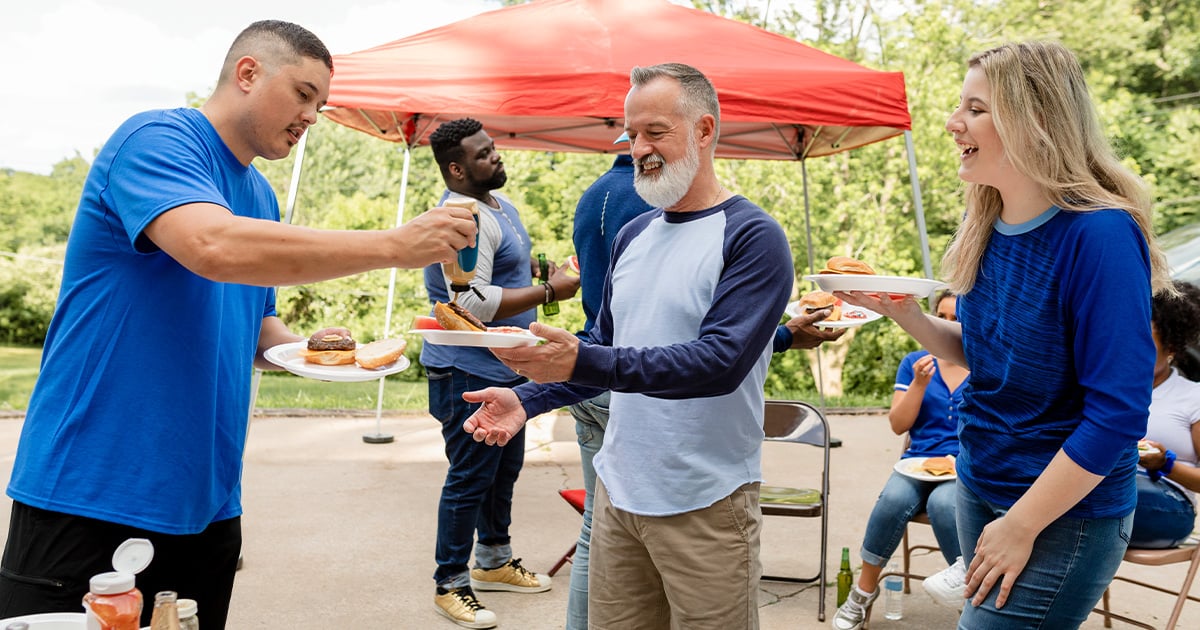 To kick off tailgating season and be the BEST tailgating party host in the parking lot, shop for these five tailgating essentials:
Camco Roll-Up Aluminum Table $59.99
Easily transport this roll-up aluminum table and take it with you to your next tailgating event or football party! It can accommodate your football feast like none other, with its 43.5" x 28" x 27" design. The portable table is built to last with lightweight aluminum construction that can withstand football get-togethers, rain or shine. Plus, it comes with a handy carrying bag to keep it neatly tucked away while not in use. Score!
Alpine Cuisine Stainless Steel Portable Grill $49.99
This sleek, portable charcoal grill can meet all of your grilling needs and feed plenty of hungry football fans. Charcoal grilling with this portable grill adds a smoky flavor that others simply can't match and fills the air with mouth-watering scents that just might attract other hungry fans. The portable grill is easy to transport with folding legs, making grilling hassle-free. It's also built with rust-resistant stainless steel to withstand the harshest of outdoor elements for outdoor tailgate grilling any time, any day.
Ford Instant Canopy Tailgate Tent $199.99
Take this cheerful blue canopy tent to your next tailgating party and enjoy "Host with the Most" status! This canopy not only looks great but is ultra-handy to have on hand to protect fans from outdoor elements such as sun, wind, and rain. Easy to transport, the canopy sets up in just minutes and comes with a Ford wheeled carry bag.
Zip Top Silicone Container Set - 8 Pack $39.99
Transport food to the big game using silicone containers to prevent food spillage and maximize freshness! They stand upright, stay opened once open and closed once closed, and can also easily contain liquids. Plus, they're ultra-handy to have on hand for storing any tailgating leftovers you may have!
Audiobox 12-inch Portable Bluetooth Party Speaker with Microphone $59.99
Rock the parking lot at the tailgate party with a booming Bluetooth party speaker! This portable speaker lights up and has a 12-inch woofer for optimal sound. It also comes with a microphone to rally up the crowd and show support for your favorite football team. Get one or multiple speakers to pair up using its built-in WaveSync technology!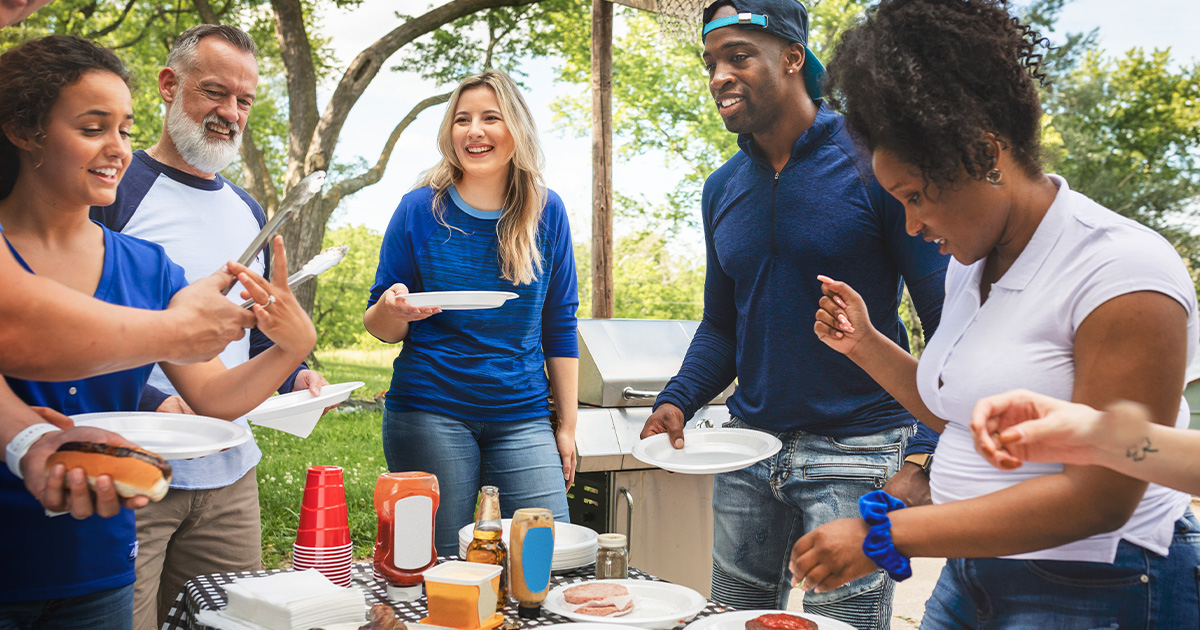 Kicking Off the Tailgating Season
With the right equipment and gear, tailgating can be enjoyed to the fullest and long-lasting memories can be shared. And at Heartland America, you can score some seriously good savings on tailgating essentials! Heartland America has touch-down worthy deals on outdoor party essentials, grills, speakers, and other tailgating products that are sure to liven up the party. The best tailgating parties include good food, a comfortable set up, and good music that hypes up fans and spreads team spirit. If you have these main essentials covered, you'll be setting yourself up for success as the number one tailgating host of the season!
Cheers to a great football season ahead!

Jessie Breheim

---
Tags: sports
1
---
Please sign in or register to leave a comment.
Use the sign in link at the top of this page or visit the sign in page