Homepage
>
AC Delco 96 Pack AA Batteries
- Model #: AC175

Stock up and save big on long-lasting AC Delco batteries!
You don't have to pay high department store prices for batteries!
Now you can get a mountain of these AC Delco super heavy duty batteries for just a few pennies each - now that's an unbelievably low price! (Not recommended for use in digital cameras or other high drain items).





6/22/2012 - DAL - mt carmel, IL
great battery Menards quit carrying them about a year ago ,, so it's nice to have these at such a good price,, and this brand last a long time and store very well
---





3/28/2012 - DC - Alexandria, VA
My family goes through so many batteries, so I figured this was worth a try. The AC Delco reputation is big. If you go to a retail store & buy 20 batteries, you'd pay the same price. We purchased both the AA & AAA batteries. Again, this product will pay for itself easily. And they worked so well, we ordered an additional set of AA/AAA's for prepping. At this price, how can you go wrong?
---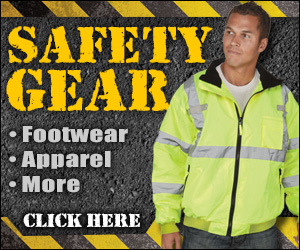 Write a Review
You might also be interested in...