Homepage
>
Atomic Projection Clock
- Model #: C-376A

Project the worlds most accurate time on your wall or ceiling in large, easy-to-see numbers!
Know the time to one-millionth of a second the instant you open your eyes!
This clock accepts signals from the atomic clock in Fort Collins, Colorado for unparalleled accuracy - it automatically calibrates itself daily & changes for daylight saving time too. Also features indoor temperature, day/date display, 12/24 hour time formats, alarm with snooze, blue backlit display, four time zone settings, adjustable projection arm & more. Approx. 6" x 3-3/4" x 1-1/4". Three AA batteries not included. AC adapter included.





7/5/2013 - SH - SALUDA, SC
Great time piece. Allows for a restful night sleep before an early morning appointment.
---





11/30/2011 - EH - RAPID CITY, SD
i PURCHASED THIS CLOCK OVER A YEAR AGO AND IT SO EASY TO SET UP, ALL I HAD TO DO WAS PUT IN BATTERIES PLUG IT IN AND IT BASICALLY SETS ITSELF AND I HAVEN'T HAD TO DO ANYTHING SINCE. ITS A WONDERFUL CLOCK AND I RECOMMEND IT.
---





3/30/2011 - RWT - Batesville, AR
I have had one for several years now. Kinda hard to set up but works great once it is.
---





3/12/2011 - RLD - Pittsburg, MO
Very clear and bright projection....Beats LaCrosse by a mile....I recommend this clock without reservation & you can't beat the price....
---





1/17/2009 - RW - Cape Girardeau, MO
I love this clock and so does my neck. Time and temperature is accurate, and knowing the date before you start your day is helpful.
---





7/22/2008 - DMS - Springfield, MI
---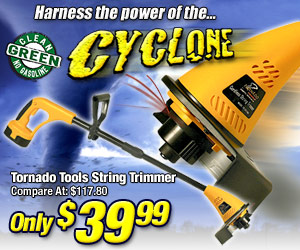 Write a Review
You might also be interested in...