This holiday season give your family the moon - and throw in the rest of the galaxy too!
"Stargazing is a fun, educational activity for the entire family. And thanks to a special closeout buy, you start your journey through the galaxy for a low, low price!"
This Celestron 50x600mm telescope features up to 150X magnification that's powerful to explore the moon's craters, view Mars, discover the moon's of Jupiter and more. Also features 3x20 finderscope that makes it easy to locate objects, 90 degree angle for comfortable viewing and adjustable tripod with quick no-tool setup. Comes with four eyepieces 20mm (30X), 12mm (50X), 6mm (100X) & 4mm (150X). Telescope is 22" long by 3" in diameter. 1-year limited warranty.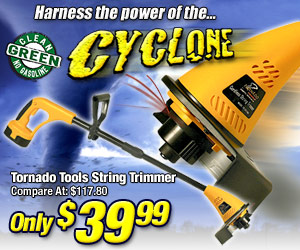 Write a Review
You might also be interested in...