You're licensed to pack heat and are a force to be reckoned with. Now you'll have the badge to prove it!
You'll carry more than concealed heat - you'll carry a badge too!
If you're licensed to carry a concealed weapon, this permit holder is a must. It's crafted from luxurious German leather and has a 3-3/4" x 1-3/4" window for your license plus a metal concealed weapon permit badge boasting a center emblem (emblem varies). Badge is protected by a protective felt lining. 4-3/4" x 3" closed; opens to 4-3/4" x 6". Carefully check all federal, state and local laws before ordering or using this product. Carefully check all federal, state and local laws before ordering or using this product. Not intended for use by anyone not properly licensed to carry a concealed weapon, nor should it be used for any purpose other than to identify the user as a licensed concealed weapon permit holder. NOTE: Impersonation of a Law Enforcement Officer is a Crime, and in most states is a Felony! Emblem on badge may vary.





12/23/2011 - WP - Shelby, NC
Sturdy well built badge and permit holder.I like that it has not only conceal carry permit on it also has 2nd ammendment right in middle.In an emergencey situation involving my conceal carry.This is what I want to hold up and shout "Don't shoot officer!"Not a piece of paper!
---





11/22/2011 - LSS - Indianapolis, IN
I just recieved my order. One for me and one for my brother.
This is a very high quality product. I highly recommend this for anyone carrying a conceald weapon. You won't be dissapointed. I intend on buying the holster with the badge also.
---





8/26/2011 - DFM - Townville, SC
I have both the Concealed Weapon Permit Holder and the holster. I love them both.
Made to look professional and built to last a long time. Thanks!
---





3/20/2011 - MEC - Akron, OH
Ordered one of these for my husband at Christmas. He loves it and carries it everyday. I ordered one for myself once I saw his. Very well made and well worth the money.
---





11/29/2010 - EAG - Paris Crossing, IN
Excellent product. Badge appears to be a profession quality, case appears to be well made.
---





11/10/2010 - MWM - Tampa, FL
I purchased one of these and was so pleased, I am ordering another! Truly is quality merchandise.
---





10/27/2010 - JS - franklinton, NC
very nice product well made
---





9/28/2010 - HJS - Lawrenceville, GA
This is one fine badge/permit holder, well made and the great looking badge has a slide clip for belt wear.
---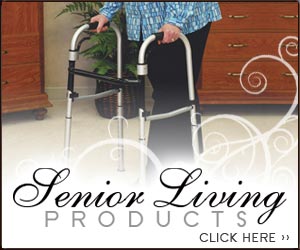 Write a Review
You might also be interested in...