Once again, Heartland America® blows away the competition! Get this 12V blower for less!
You'd expect to pay almost twice the price for a cordless rechargeable blower of this quality!
For quick cleanups after mowing or trimming hedges, cleaning up leaves or the garage floor, nothing beats this blower. Its 14,000 RPM motor generates gale force winds of 120 MPH to send debris flying - without cumbersome cords or expensive gas. Also has a built-in heavy-duty rechargeable battery with up to a 35 minute run time per charge, lightweight, ergonomic design that's easy to maneuver and a detachable nozzle.





11/3/2012 - DAV - JACKSONVILLE, FL
Since this blower is not very powerful, its easier to direct the leaves in the intended direction. Perfect for mulched areas and arround in-ground pools!

It takes a few minutes more to blow oak , sycamore and red maple leaves from our flower garden BUT the rubber mulch stays put!
(My other electric blower on low speed damages the flowers and blows the mulch out along with the leaves.)

This unit is great for blowing leaves, cut grass, and loose dirt but won't blow anythinh heavier such as short 1/4 inch diameter twigs.


---





7/12/2012 - KLS - Saint Louis, MO
This is a great blower, if you need 30 minutes or more of run time. This is my third season using this blower, and the battery is as strong as the first season. What's different about this unit is it uses a 12v 7ah UPS type battery which is 3 times stronger than any other brand out there. The power is not as strong as a gas powered unit, but is strong enough and runs long enough to handle most jobs.
---





9/16/2011 - MM - fairfax, VA
---





1/2/2011 - MK - Humble, TX
NIce, very handy. Not as powerfull as I expected but very easy to use without having to pull the cord behins you.
---





10/24/2010 - TLB - FT MYERS, FL
i have owned several battery leaf blowers... most name brand.. this one has them all beat by miles.. it is well worth the money
T.Botma
---





5/28/2010 - AV - Yukon, OK
Not bad at all for a rechargeable battery operated blower. Very impressed. I bought this as a backup, i have a stihl blower that went out, while it was at the shop getting fixed i picked up a tornado blower. Charging time is 35-40 min. (approx.) Of course is not as powerful as my stihl, but it will do the job. It is especially good for any normal city lot. Do recommend it.
---





10/7/2009 - J G - Manchester, MD
Received order on 10-07-09. Thank you for your prompt shipment. Can't wait to start blowing away the leaves.
---





8/27/2009 - DN - Lexington, KY
Before ordering this unit, I owned a Black and Decker cordless blower. I was very disappointed with the Black and Decker because it would only give me 8-10 minutes of blowing time per charge. I took it back and almost bought a gas powered blower until I stumbled across this blower.

I was skeptical at first because it was only half the price of the Black and Decker, but I'm so glad I ordered it. It stays charged for 30+ minutes. You don't have to remove the battery to charge it, you simply plug the ac adapter into the side of the blower. It also has more blowing power than the Black and Decker.

What a bargain at $39.99!

---





6/1/2008 - RCS - Madison Heights, MI
---





5/30/2008 - SDMT - oakland, CA
---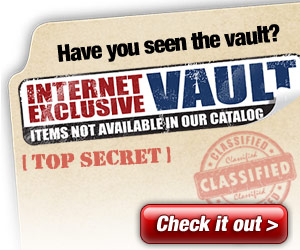 Write a Review
You might also be interested in...