This collection contains 9 rare U.S. coins in a beautiful black wood frame.
Guaranteed to include at least one coin that is over 100 years old!
Includes the rare 1943 Lincoln Steel Penny that was only minted for one year and three 90% pure silver coins (Silver Barber Dime 1892-1916 , Silver Standing Liberty Quarter 1916-1930, Silver Mercury Dime 1916-1945), Indian Head Penny 1859-1909, Liberty Nickel 1883-1912 , Buffalo Nickel 1913-1938, Bicentennial Washington Quarter 1975-1976, and Bicentennial JFK Half Dollar 1975-1976. Certificate of Authenticity included.
Sorry, expedited shipping is not available.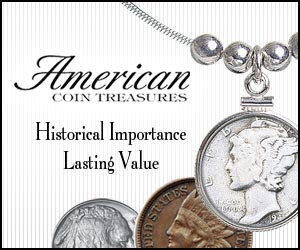 Write a Review
You might also be interested in...